Get Your First Look At Charlize Theron In The Orville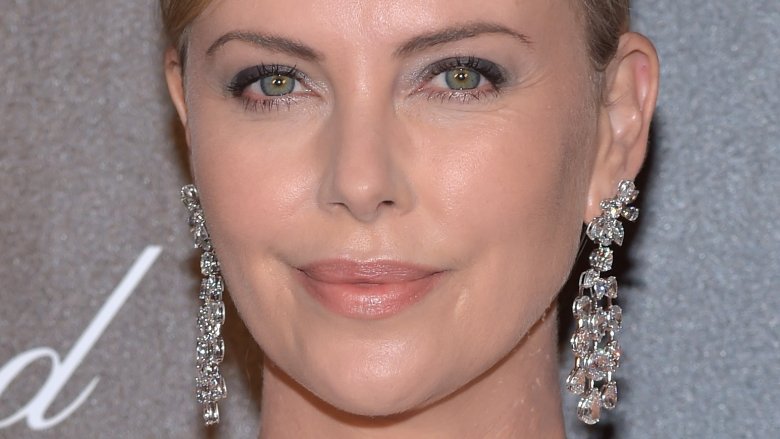 Getty Images
When it was announced that Charlize Theron would be making a guest appearance on Seth MacFarlane's Star Trek spoof series The Orville, many wondered if the blonde-haired actress would look more like an alien rather than an earthling. Thanks to Entertainment Weekly, we now know that Theron remains human (or so we think), and looks seriously badass. 
The outlet released a collection of exclusive first-look images at Theron as Pria Lavesque, the captain of a mining ship whom MacFarlane's character, the Planetary Union officer Ed Mercer, and his crew of the U.S.S. Orville save from crashing into another comet. While Ed forms romantic feelings for Pria, his ex-wife and fellow crew member Kelly (played by Agents of SHIELD alum Adrianne Palicki) becomes increasingly suspicious of the mysterious refugee. 
The Orville reunites Theron with MacFarlane once again, as the pair previously starred in the western comedy film A Million Ways to Die in the West. She joins Mark Jackson (That Royal Today) as an artificial life form called Isaac, Peter Macon (Shameless) as an alien named Bortus, Penny Johnson (24) as Dr. Claire Finn, Scott Grimes (Justified) as Lieutenant Gordon Malloy, and J. Lee (Family Guy) as Lieutenant John Lamarr. Halston Sage (Goosebumps) and Norm Macdonald (Saturday Night Live) round out the stacked cast. 
EW unveiled seven photos in total, which feature Theron's Pria in a variety of different settings. One shows her tapping fists with Lieutenant John Lamarr while Lieutenant Malloy looks on. Another features Pria wearing a different, more elaborate costume. Dr. Finn treats Pria's facial wounds in one, and Pria looks incredibly bedraggled in the final photo.
Here's the official synopsis for the series: "The Orville is a one-hour science fiction series set 400 years in the future that follows the adventures of the U.S.S. Orville, a mid-level exploratory vessel. Its crew, both human and alien, faces the wonders and dangers of outer space, while also dealing with the familiar, often humorous problems of regular people in a workplace... even though some of those people are from other planets, and the workplace is a faster-than-light spaceship... somehow, Ed and Kelly must put the past behind them and, with the help of the crew, navigate fascinating and sometimes dangerous adventures in outer space, as well as the tumultuous and captivating day-to-day personal relationships with their colleagues."
Theron is set to make her Orville debut on Thursday, October 5 at 9 p.m. ET on Fox. Get acquainted with the actress' Pria Lavesque below before then.