The Vampire Diaries Couple Fans Think Deserved Better
"The Vampire Diaries" had no shortage of complicated relationships — which makes sense, given the show's events span centuries. But doppelgangers and ancestors played by the same actors made the entanglements even trickier to figure out. Nina Dobrev played four different characters, with two of them — Katherine and Elena — each involved in a love triangle with Damon (Ian Somerhalder) and Stefan Salvatore (Paul Wesley). And while everyone has a favorite pairing, there were also many couples fans wished hadn't happened.
Reddit user Celinelunaa started a thread asking — and declaring — "Who was your least favorite romantic pairing in TVD? I don't like Tyler and Liv together!" Many fans sounded off in the comments on their love or hatred of various pairings like Caroline (Candice King) and Stefan, Bonnie (Kat Graham) and Jeremy (Steven R. McQueen), and Caroline and Alaric (Matt Davis). As far as Caroline and Stefan — also called Steroline — u/Toughcookiesnicole had a sentiment shared by many: "Steroline. They had no chemistry whatsoever. They were perfect as best friends though."
While most viewers couldn't get enough of the pairings of Stefan and Elena (Stelena) or Damon and Elena (Delena), other fans started to feel that fan favorite Bonnie, while always a good friend and confidante, didn't have the best luck in romance on "The Vampire Diaries," and deserved better, especially in regards to one particular relationship.
Fans wanted a better ending for Bonnie and Enzo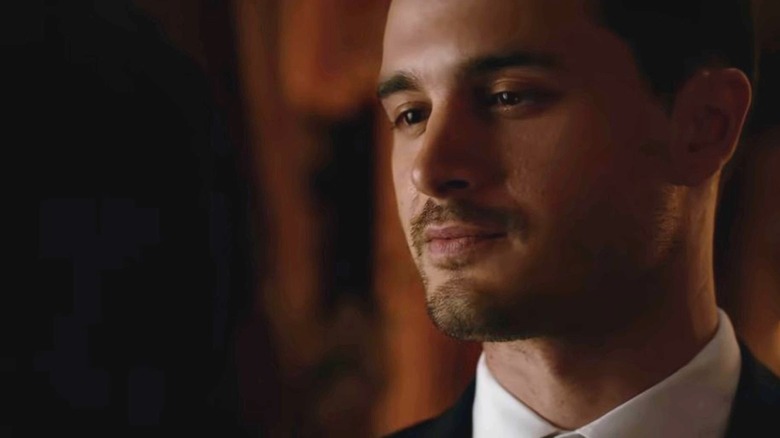 The CW
In Season 7's fifth episode, "Live Through This," "The Vampire Diaries" jumps three years into the future, where Bonnie is living in a mental hospital and apparently in a relationship with vampire Enzo (Michael Malarkey). Throughout the season, we see flashbacks of the pair bonding and falling in love while on the run from the Armory for three years. After Enzo is killed by Stefan in Season 8, Episode 11, "You Made a Choice to Be Good," Bonnie creates a dimension to hold his spirit. While "The Vampire Diaries" ends with Enzo still lovingly watching over Bonnie as she gets ready to travel the world, many fans wished the couple could've had a happier ending together while alive.
Other than her relationship with Jeremy Gilbert (Steven R. McQueen), Bonnie's first romantic interest was a vampire that was using her, and her second was a brief flirtation with her adoptive brother, Jamie (Robert Ri'chard). "Vampire Diaries" fans were optimistic when Bonnie was paired with Enzo. "There is still kind of a craving for audiences to get love, and to get the kind of triangles to still occur in the show," Kat Graham teased to Fanbolt in an interview at the time, when talking about her upcoming relationship with Enzo. "I won't say that is necessarily Bonnie's journey this season." 
Malarkey also was rooting for the couple, telling Collider, "You want that satisfaction for your character because you have great empathy for all the characters that you play. I hope things turn out all right in the end."  But when things didn't turn out the way they hoped, fans took to social media to vent and commiserate.
Redditors have been outspoken about how they feel about Bonnie and Enzo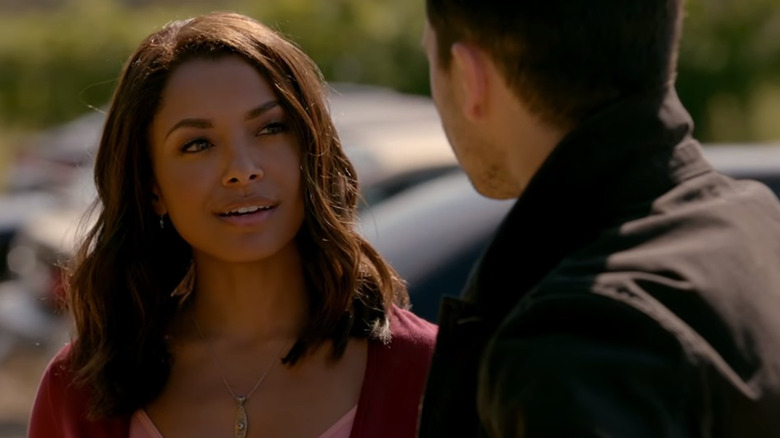 The CW
When "The Vampire Diaries" writers decided to kill Enzo, fans were disappointed, especially since the actors themselves had made it known what they wished for their characters. "I want for him to end up with Bonnie and be content and not have any of this other crap to have to deal with," Michael Malarkey told the audience at the 2016 San Diego Comic Con (per Showbiz Junkies). Kat Graham also expressed what she wanted for Bonnie, but with a twist. "I don't necessarily believe that the traditional happy ending is the best ending," she said during the same panel.
Many fans have taken to social media to express their love of the couple and their frustration with Enzo's death. u/Celinelunaa started a Reddit thread dedicated to Bonnie and Enzo, writing, "I actually love Bonnie and Enzo together! Am I the only one who does?" With 53 comments, it's apparent that many viewers felt the same, and shared the same anger for the way the couple ended. u/SeaAvocado5260 wrote, "Loved them together too, absolutely hated how they ended after everything bonnie went through." 
When Dobrev and Graham posted a photo together on Instagram, rumors of a possible "Vampire Diaries" reboot were sparked, which Graham quickly shut down. "I don't think Nina and I are interested in that, but I think our friendship will be forever," she told TMZ. Fans of Bonnie and Enzo will just have to be happy with her seeing the world, and him  watching over her.