Denis Villeneuve In Talks To Direct Cleopatra Movie At Sony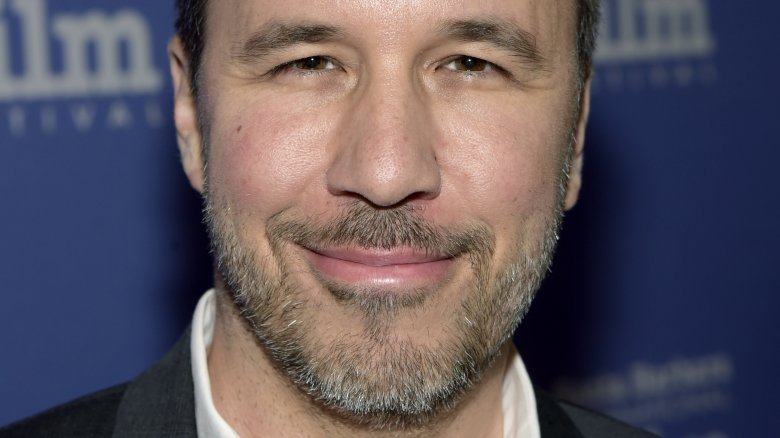 Getty Images
Is Denis Villeneuve going to save Sony's long-gestating Cleopatra?
According to The Hollywood Reporter, it's a definite possibility. The Arrival and Blade Runner 2049 director is reportedly in talks to helm the massive project from producers Scott Rudin and Amy Pascal under their Scott Rudin Productions and Pascal Pictures banners. 
Cleopatra, based on Stacy Schiff's bestselling biography Cleopatra: A Life, will tell the epic female empowerment story of one of history's most complex, fascinating, and powerful figures. Schiff's work paints the Egyptian ruler as a sharp-witted negotiator and perceptive female leader that shaped human history in a major way, despite only living until the age of 39. 
David Scarpa (The Day the Earth Stood Still), Brian Helgeland (A Knight's Tale), and Eric Roth (Forrest Gump, The Curious Case of Benjamin Button) have all worked on the script, but THR notes Scarpa as the sole scribe. A-lister Angelina Jolie has long been considered to play the Egyptian queen, but it remains to be seen whether that casting decision will actually be made, especially considering the comments producer Rudin apparently made about Jolie. Cleopatra was a project affected by the infamous Sony hack of 2014, and it came to light that Rudin called Jolie "out of her mind" about the movie. Jolie was reportedly aware of the emails, but simply chose not to read them. 
The film previously had big-name filmmakers like James Cameron, Paul Greengrass, Ang Lee, and David Fincher circling it, but it looks like Villeneuve is setting up to call it his own. Given that he's snagged the industry's full attention with his juicy crime dramas Prisoners and Sicario, landed a Best Picture Oscar nomination for Arrival, and is gearing up to release the Harrison Ford and Ryan Gosling-led Blade Runner 2049, it's clear that Villeneuve has both the clout and the passion to take on this high-stakes project. 
Villeneuve is also among the directors short-listed for the next James Bond movie, sitting alongside '71 and White Boy Rick director Yann Demnage and Hell or High Water helmer David Mackenzie. The Canadian filmmaker will next directed a new version of Frank Herbert's sci-fi classic Dune at Legendary Entertainment. Per Deadline, the expectation is that the new 007 pic "isn't in the cards" and that Villeneuve can work on Cleopatra while he directs Dune. 
Until we know more information about Cleopatra, discover which "based on a true story" movies actually lied to you.