Guardians Of The Galaxy Vol. 3 Just Landed The Suicide Squad's Breakout Star
From the sound of it, a third entry in the Marvel Cinematic Universe's "Guardians of the Galaxy" series has been in the works for some time now. Writer and director James Gunn revealed that its conception dates back at least to 2018, at which point he had already completed a script for the film. Currently, "Guardians of the Galaxy Vol. 3" is scheduled to be released on May 5, 2023, a full five-or-so years after Gunn more-or-less finished his script.
Naturally, "Vol. 3" will mark the return of the property's core Guardians team, including Peter Quill (Chris Pratt), Drax (Dave Bautista), Rocket Raccoon (Bradley Cooper), Mantis (Pom Klementieff), Groot (Vin Diesel), and a version of Zoe Saldana's Gamora. Its cast will also include new characters like the villainous Adam Warlock, portrayed by Will Poulter, who underwent a bodily transformation for the role. Of course, Gunn is assuredly keeping some of the film's surprises secret until its release, or at least until a full trailer.
Most recently, Gunn confirmed that the cast of "Vol. 3" will also feature an appearance by arguably the number one breakout stars of the quasi-rebooted "The Suicide Squad" film released last year.
Ratcatcher 2 actor Daniela Melchior will be in Guardians of the Galaxy Vol. 3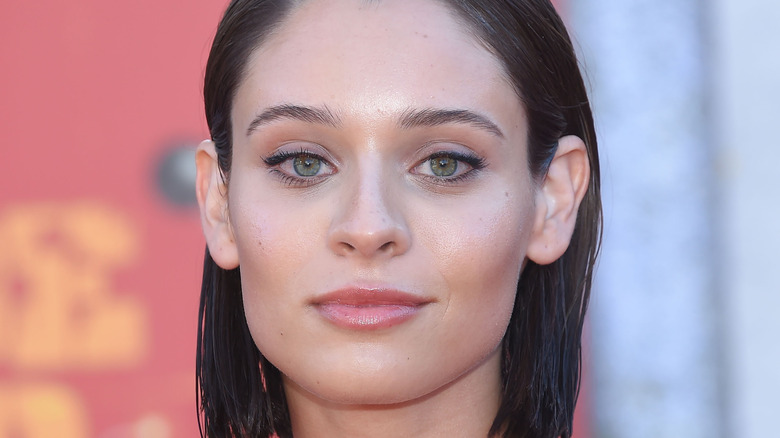 DFree/Shutterstock
On June 1, Deadline revealed that Daniela Melchior, who portrayed Ratcatcher 2 in "The Suicide Squad," will appear in a small role that has yet to be disclosed in the upcoming "Guardians of the Galaxy Vol. 3." While the exact nature of her involvement remains a mystery, Deadline confirmed that Melchior will not portray the Marvel Comics character Moondragon, which some Marvel Cinematic Universe fans speculated might be the case in advance of this official casting announcement.
"The Suicide Squad," notably, was the first English-language film of Melchior's career (via the Houston Chronicle). Since then, she's solely appeared in a couple of Portuguese-language projects, though she's also a confirmed member of the cast of the upcoming tenth "Fast & Furious" movie (via IMDb). "Guardians of the Galaxy Vol. 3," nevertheless, will mark one of her first major American films in the wake of her breakout role in "The Suicide Squad."
Currently, very little about "Vol. 3" beyond its cast is public knowledge. More information about "Guardians of the Galaxy Vol. 3," as well as Melchior's mystery role, should become available as its May 5, 2023 release date nears closer.