Stranger Things 2 Will Open In A New 'Urban Environment'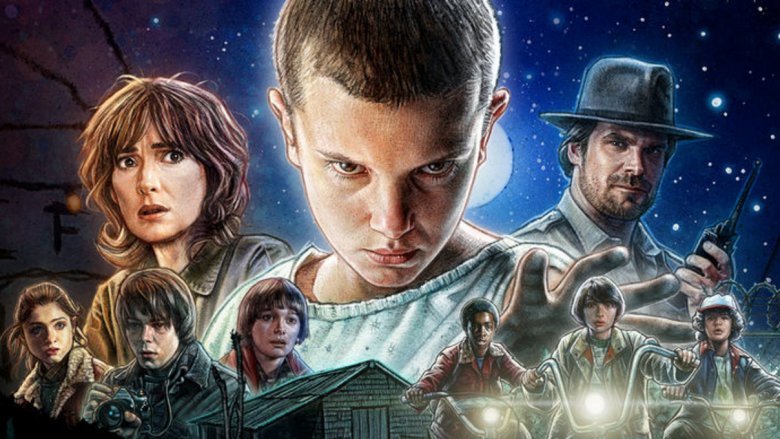 When you finally get to see the first few minutes of Stranger Things 2, you might think you started watching the wrong thing.
Matt and Ross Duffer, creators of the Netflix hit, recently told Entertainment Weekly that the opening sequence of the second season take place in a completely different city than the main location of Hawkins, Indiana.
"I liked opening the show in a place not in Hawkins, in an urban environment," said Matt Duffer. "I want people thinking maybe they've clicked on the show and then, boom, you realize 'Oh now we're still in it.' But it's all about broadening, and expanding our world."
However, there's a very good reason that the opening is set where it is. "We have all these different threads and you don't see how possibly all these things could come together and then slowly but surely they all play an integral role in the story this season," said Ross Duffer.
Stranger Things 2 is on not one, but three covers of Entertainment Weekly ahead of next month's premiere. Check them all out.
While the first season focused on the search for Will Byers (Noah Schnapp) and beating the demogorgon, Stranger Things 2 will have more intertwining stories that all lead to the "shadow monster," the giant creature Will first sees in visions of the Upside Down. "It's all connected to this singular threat, which is tied into this shape that Will sees in the sky," said Ross Duffer. 
Stranger Things 2 premieres on Netflix on Oct. 27. Find out what we know about it so far.