Stranger Things 2 Graces The Cover Of Entertainment Weekly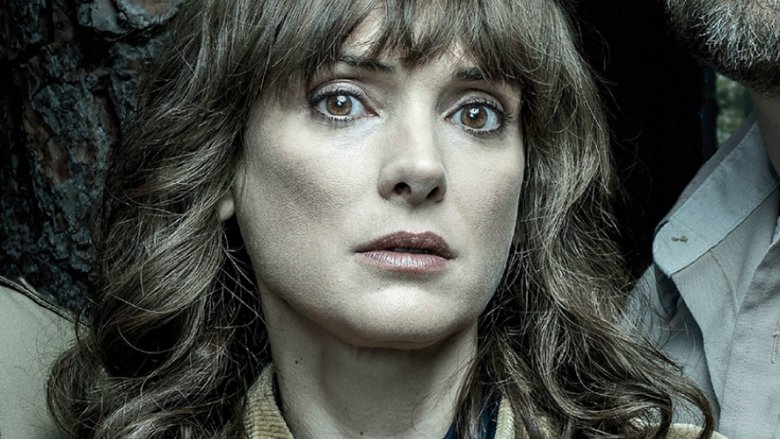 Entertainment Weekly
Like a denim-clad creature from another dimension, the second season of Stranger Things is about to descend upon us, and Entertainment Weekly is pumping up the hype.
The breakout Netflix hit returning next month is on not one, but three different covers of the magazine, which you can check out below. One features Eleven (Millie Bobby Brown), another centers on the gang including Will Byers (Noah Schnapp) and Mike Wheeler (Finn Wolfhard), and the third includes Joyce Byers (Winona Ryder), Chief Hopper (David Harbour), and new addition Bob Newby (Sean Astin). 
The showrunners and cast also opened up about what we can expect in Stranger Things 2, which creators Ross and Matt Duffer envisioned like a movie sequel. "When we started describing it as a sequel, Netflix was like, 'Don't do that, because sequels are known to be bad,' " said Matt Duffer. "I was like, 'Yes, but what about T2 and Aliens and Toy Story 2 and Godfather II?'"
Even before Netflix greenlit a second season, the Duffers were already working on the plot. "The good news is that a lot of what we wanted to see or what we responded to, that seems to be what the audience responded to," said Matt. "Like we fell in love with Gaten, and there were aspects, like Barb, we were already planning to deal with. It felt like there was a nice alignment between what we wanted to see and what other people wanted to see."
But while the first season focused on the search for Will and beating the demogorgon, Stranger Things 2 will have more intertwining stories that all lead to the "shadow monster," the giant creature Will first sees in visions of the Upside Down. "It's all connected to this singular threat, which is tied into this shape that Will sees in the sky," said Ross Duffer. 
The stakes are higher, too. "Each episode is building on the last one," said Matt. "It gets much crazier than it ever got in season 1." Wolfhard described it like this: "It's Stranger Things but just sorta hopped up a little," he said. "It's almost like season 1 was drinking a Coke and season 2 they drank a Red Bull." 
Stranger Things 2 premieres on Netflix on Oct. 27. Find out what we know about it so far.