What That '70s Show Fans Think The Theme Song For That '90s Show Should Be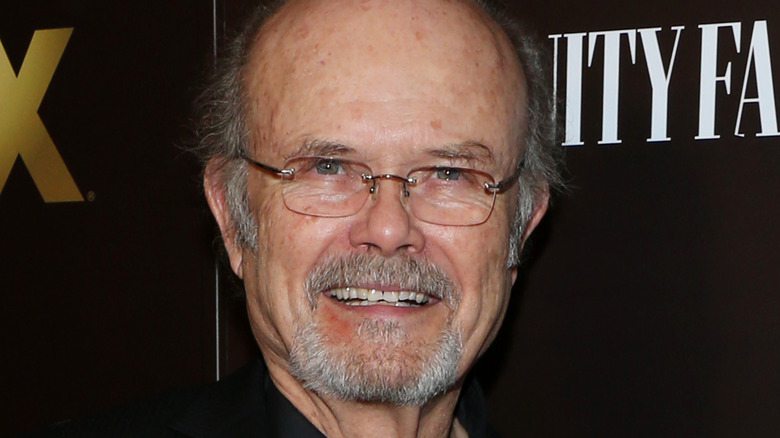 Phillip Faraone/Getty Images
It's hard to believe that all the conditions are in place for something like "That '90s Show" to work, but here we are. 1995, the year the show's pilot is set in, is now just about as far in our rearview mirror as 1976 was when "That '70s Show" premiered. What's more, most of the cast of "That '70s Show" is set to return for the spin-off. Which means all of the pieces are there for us to watch young Leia Forman (Callie Haverda), daughter of Eric (Topher Grace) and Donna (Laura Prepon), grow up and get into hijinks just like they did. Even Tommy Chong is being brought back as stoner fan favorite Leo (via Variety), further cementing the continuity between the two series and ensuring that Point Place, Wisconsin has remained a disarmingly funny town.
"That '90s Show" will also give us a chance to reexperience the 1990s: the clothes, the music, the slang, and a host of other things that Kitty (Debra Jo Rupp), and Red (Kurtwood Smith) will try, and fail, to understand.
And then there's that theme song. "That '70s Show" introduced Big Star to a whole new audience when their "In the Street" was adapted into "That '70s Song" by Todd Griffin (and redone by Cheap Trick starting in Season 3). If the pattern holds, then "That '90s Show" is in a position to do the same with a 1990s classic... but which one? There are plenty to choose from, of course, and fans think one particular hit would be perfect.
Some fans have discussed The Smashing Pumpkins' 1979 as That '90s Show's theme song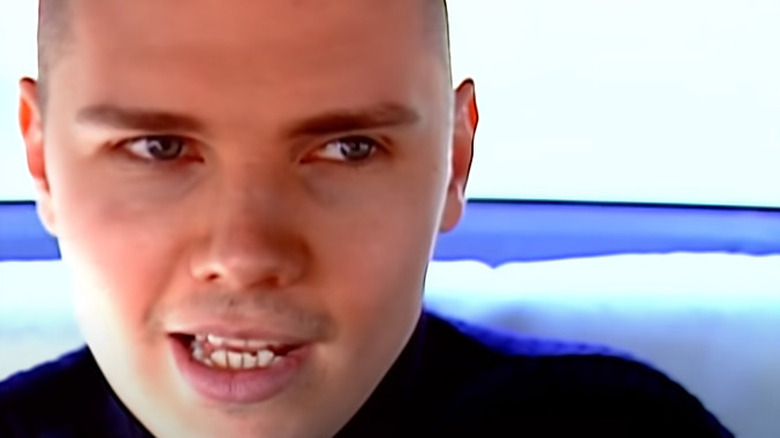 Virgin Records America/YouTube
At the r/That90sShow subreddit, u/Pvt_Wierzbowski suggests that the classic Smashing Pumpkins hit "1979" should be the song that opens each episode. Why? For one, much like "In the Street," it's also a song about the end of adolescence; two, the show's setting means "1979" hit right when it's taking place, and would be all over the radio; three, the title of the song not only reference the past series, but also the year that series called it quits.
"1979" is one of The Smashing Pumpkins' most recognizable songs. Pitchfork Media put it at number 21 on their "Top 200 Tracks of the 90's" list, with Mark Richardson writing "'1979' was [lead singer and songwriter] Billy Corgan asking, 'You know this feeling?' and the second you heard that guitar line the immediate answer was, 'I do–tell me more.'"
So yes, "1979" might make a perfect choice, but it would have to be adapted. As u/tani0521 wrote, "[It] shouldn't be in the Billy Corgan slower style, but have the cast singing like in the original theme." Some, like u/Cine_Jon, virulently disagree with the choice. Other suggestions range from Green Day's "Basketcase" to Beck's "Loser."
What seems to be the most popular alternative is, as u/Wordsworth1954 responded, simply keeping a version of "In the Streets" as the theme. Even here, though, the song would need to be updated into something more recognizably 1990s — a more grunge feel. There are, of course, plenty of artists from that decade that covered 1970s songs, from Hole's version of Fleetwood Mac's "Gold Dust Woman" to Lenny Kravitz's rendition of The Guess Who's "American Woman." 
While any of the above options could work, we'll have to see what "That '90s Show" ends up going with.