That '70s Show Fans Will Love This Fun Update About That '90s Show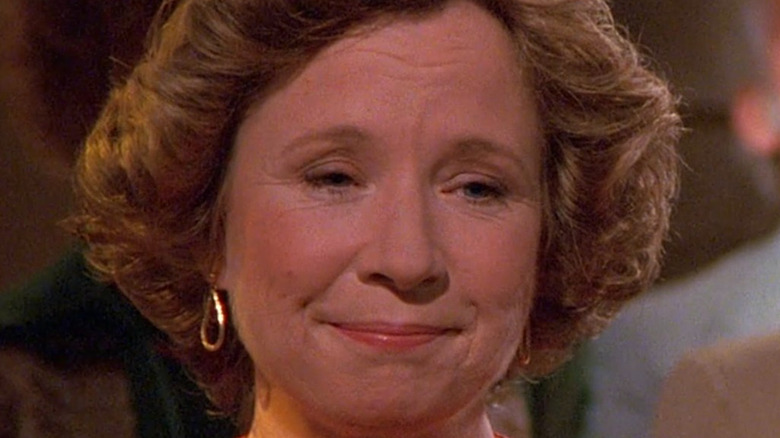 Fox Network
One of the most anticipated upcoming releases on Netflix's slate is "That '90s Show," a continuation of "That '70s Show," the Fox sitcom that has lived on and thrived through streaming — but even that success can't quite sell what a cultural juggernaut the sitcom was when it was first on the air. "That '70s Show" made stars out of its main cast — Topher Grace, Mila Kunis, Wilmer Valderrama, Ashton Kutcher, and Laura Prepon — and ran for eight seasons, consisting of a massive 200 episodes. 
Continuing the show makes sense, especially since this isn't even the first time it's been done. There was the short-lived "That '80s Show," which ran for one season in 2002. "That '70s Show" aired on Fox until 2006. Netflix has been developing a sequel and previously announced Kurtwood Smith and Debra Jo Rupp will be returning as Red and Kitty Forman, the parents of Eric Forman (Grace), per Nerdist. They are joined by newcomers to the franchise Ashley Aufderheide, Callie Haverda, Mace Coronel, Maxwell Acee Donovan, Reyn Doi, and Sam Morelos (via Variety). 
The return of Red and Kitty Forman is likely enough to sell most fans on the new series, especially since the two are responsible for some of the most well-known moments on the show. The return of the Formans is definitely welcome news, but fans just got spoiled with even more good news about the Netflix spin-off. 
Most of the original cast is returning for That '90s Show
According to a Saturday report from Deadline, most of the original cast of "That '70s Show" will be returning for the Netflix spin-off series. This means Topher Grace returns as Eric, Laura Prepon as Donna, Ashton Kutcher as Kelso, Mila Kunis as Jackie, and Wilmer Valderrama as Fez. The one significant name missing from that list is Danny Masterson, who originated the role of Hyde. Though he was a fan-favorite character, Masterson has become embroiled in legal troubles in recent years and is preparing for a trial over multiple sexual assault allegations (per Rolling Stone). He will not be making a comeback with the rest of his "That '70s Show" co-stars, though that should not surprise fans in the know. 
The return of the rest of the cast is exciting, finally confirming what seemed like a strong possibility when "That '90s Show" was first announced, but was never a guarantee considering how busy each former cast member is these days. It makes sense they would return, though, as the sequel follows Leia Forman (Callie Haverda), daughter of Eric and Donna, during a trip to visit her grandparents, Red and Kitty. It's a premise that promises plenty of potential for cameos from the original stars. 
There's no word yet on how big the roles for the legacy actors will be, but Netflix has greenlit 10 episodes of "That '90s Show," so there should be plenty of time to introduce new faces while also feeding the audience just the right amount of memberberries. In the meantime, why not check out the sweet first-look photo of Red and Kitty shared by Netflix on Twitter over the weekend?