What Time Will Ms. Marvel Be On Disney+?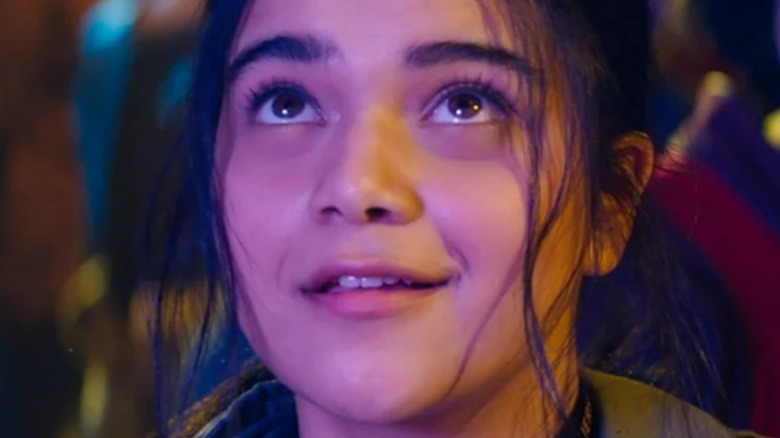 Marvel Studios/Disney+
At this point, there's no denying that the Marvel Cinematic Universe is just as much a small screen endeavor as it is a big screen one. To supplement projects like "Black Widow" and "Doctor Strange in the Multiverse of Madness" shows such as "Hawkeye" and "WandaVision" have released on the Disney+ streaming service to great effect. Considering the largely positive fan response, especially for the most-watched show of them all, "Loki," it should come as no surprise that Marvel Studios isn't about to give up on producing episodic television content any time soon.
While many of the Disney+ MCU offerings have placed a spotlight on characters who've popped up in the franchise already, some have introduced entirely new protagonists. For instance, "Moon Knight" serves as the main character's (Oscar Isaac) live-action introduction, and "Ms. Marvel" will take on the same responsibility for its lead (Iman Vellani) on June 8, 2022. Since arriving on the pages of Marvel Comics in 2013, Kamala Khan has already amassed quite a large, devoted fanbase, so it stands to reason that many Disney+ subscribers can't wait to check out her solo series.
For those eager to give "Ms. Marvel" a watch as soon as possible, here's what time it'll join the Disney+ library.
Get ready to stay up late or wake up early for Ms. Marvel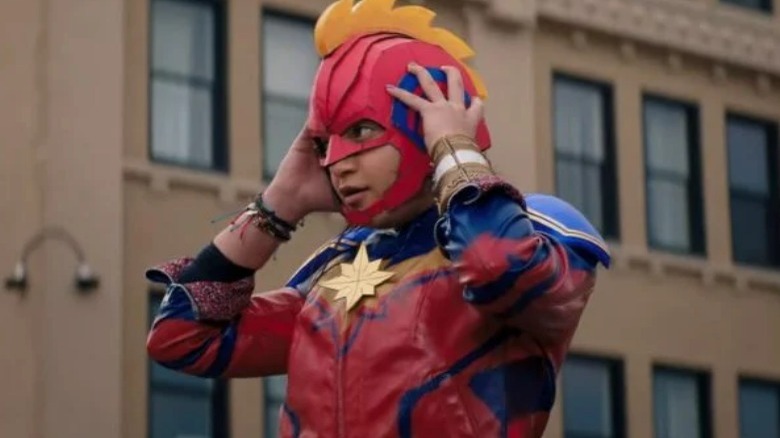 Marvel Studios/Disney+
As noted by CNET, if past Disney+ Marvel shows are of any indication, then it's a safe bet that "Ms. Marvel" will drop very late in the evening or very early in the morning. New episodes will more than likely debut at 12:00 AM PST, 3:00 AM EST, or 7:00 AM GMT depending on where you live. Therefore, if you want to be one of the first to meet the MCU's Kamala Khan and witness her navigate life as an average high schooler while figuring out her newly-acquired superpowers, you'll have to stay up late or get up early for six straight weeks.
While surely countless fans will tune in as soon as possible to get a look at "Ms. Marvel," some are less than excited to see what the program has to offer. Early looks at it through various teasers and TV spots have left much of the MCU fandom divided for one reason or another. Some aren't impressed with the quality of the visuals, and others find the light, carefree tone off-putting. Not to mention, many are still unsure over the changes to Kamala Khan's powers, which have gone from limb embiggening to the ability to create energy constructs.
At the end of the day, Ms. Marvel has her fans, and her Disney+ show will undoubtedly add even more people to that crowd. If you think you may be one of those folks, then make sure to watch "Ms. Marvel" when it kicks off its six-episode run in the early hours of June 8.