A Major Breaking Bad Character Once Ruled The Screen On The Price Is Right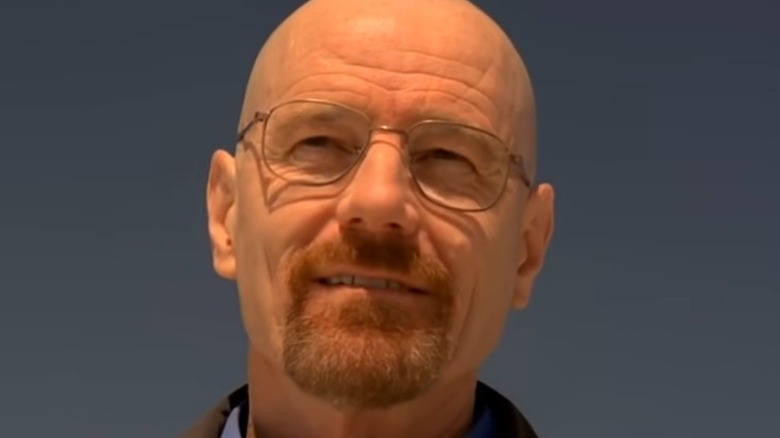 Though CBS's "The Price Is Right" has gone through a multitude of changes during its nearly 50 years on television, one thing that has been a hallmark of the series is its frequent use of celebrity cameos. It's not at all uncommon to turn on an episode of "The Price Is Right" and see some big-name celebrity trying their hardest to guess the prices of everyday objects. On several occasions, the show has even put on "Celebrity Week" events wherein those famous faces can earn money for the charity of their choice.
Some of the most notable stars to ever appear on the series include Charles Barkley, Snoop Dogg, Jack Black, and legendary astronaut Buzz Aldrin, the latter of whom didn't actually participate in the game, but presented a special showcase focused on the moon landing. All told, it's clear that celebrity guest appearances are hardly uncommon when it comes to "The Price Is Right." One unique entry in that pantheon is the participation of actor and "Breaking Bad" star Aaron Paul, who appeared on the series before he was ever a celebrity at all.
Aaron Paul's energetic appearance on The Price Is Right is absolutely hysterical
Long before Aaron Paul ever scored the role of Jesse Pinkman on AMC's "Breaking Bad," he appeared on a 2000 episode of "The Price Is Right" as a regular member of the audience (via YouTube). In the episode, then host Bob Barker picks a young Paul out of the audience and calls him down to be a participant. The future star leaps out of his seat, bellowing with excitement, and rushes onto the stage while screaming, "You're the man Bob!"
In a 2019 interview with BUILD Series, Paul said of his stint on the game show, "It was one of my finest performances." He revealed that, in an attempt to bring a high-energy persona to the studio, he had quite a bit of liquid courage before being seated for the show. "I had a Big Gulp sized – I went to 7-11, I filled it up with six cans of Red Bull," Paul explained. The result is a young man who can barely sit still, who screams out all of his answers, and who is constantly jumping up and down whenever he gets a question right. 
Paul's eccentric, high-octane performance on "The Price Is Right" is undeniably hilarious, especially considering that he is now well known for one of the most critically-acclaimed drama series of all time. Indeed, there's just something so refreshing about seeing the young actor — years before his big break — looking absolutely overjoyed just to be on television in the first place.