The Boys Season 4 Will Feature A Cameo From This Walking Dead Star
The sweary, blood-soaked cape madness of "The Boys" hasn't even returned for its third season yet, and already talk is tumbling in on how showrunner Eric Kripke will handle the fallout of this year's events in the fourth (and yes, yet-to-be-filmed) season. 
This latest chapter has been blessed with the appearance of Jensen Ackles from "Supernatural" as Soldier Boy — a character who is guaranteed to pack a wallop that would match Captain America, the far straighter and less swear-jar filling comic book icon he's ripped off from. And sure enough, this year promises to level the playing field between Bily Butcher (Karl Urban) and his war against the supes. Even Homelander could take a hit from the Hawaiian shirt-wearing antihero in the show's third round, adding a permanent shift in the power dynamic. 
Whatever happens, though, Kripke himself has now confirmed that the fourth season could see a familiar face there to pick up the pieces — but not a face who has appeared on "The Boys" so far, even if he's someone whom genre fans will definitely recognize. In fact, this actor has already appeared in his fair share of comic book adaptations, and has had as much fun playing a villain as he has a hero (that's if you can call him that).
Jeffrey Dean Morgan will make an appearance in The Boys Season 4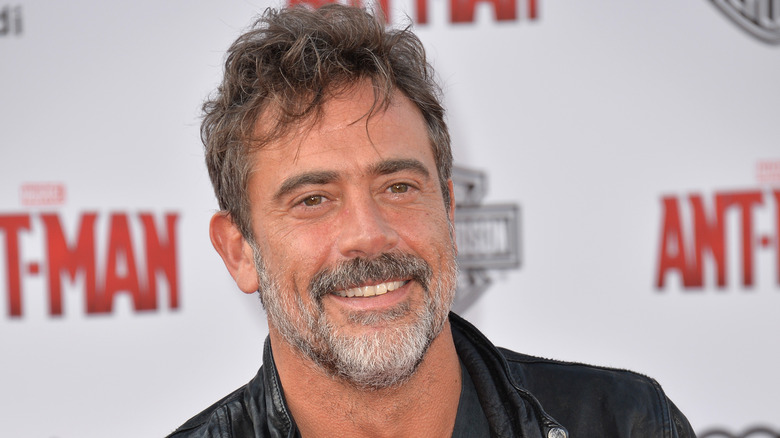 Featureflash Photo Agency/Shutterstock
After being dear old John Winchester in "Supernatural" as well as notably going up to bat as Negan in "The Walking Dead," Jeffrey Dean Morgan will be turning up for "The Boys" fourth season, as well. 
The confirmation comes after Eric Kripke, the man behind Amazon's most offensive live-action superhero show, revealed to Entertainment Weekly that he had plans for Morgan to appear in this season. Still, the classic supervillain known as scheduling conflicts got in the way, thanks to Negan's upcoming bout with more undead flesh-eaters. Kripke described the scheduling issues as being, in his words, "Sad for me, happy for him: He's currently the lead, along with Lauren Cohan, on 'The Walking Dead' spin-off," he revealed. "So, schedule-wise, I don't know. We might still remain star-crossed, unfortunately, because I did ask. We had a role come up, and my first question was, 'Well, is Jeffrey available?'" 
It's a shame that Morgan hasn't shown his face in "The Boys" world before, as there's no doubt that his snark and confidence would fit right in. Playing the head-cracking antagonist from the zombie-infested show and bringing The Comedian to life in Zack Snyder's "Watchmen," Morgan adds charm to just about any character he steps in for, no matter how amoral they may be. Put him alongside or in front of Billy Butcher, and sparks and blood splatters would be guaranteed to fly, hopefully.