Jensen Ackles Had To Prove Himself To Be Cast In The Boys Season 3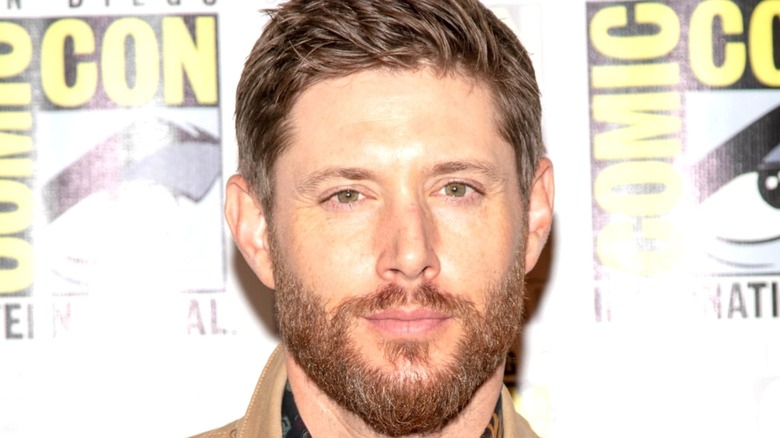 Eugene Powers/Shutterstock
This year, Billy Butcher and his band of hero-hating goons are back in action for the third season of "The Boys." The show, based on the Garth Ennis comic book and bloodbath of the same name, has gone from strength to strength so far and will get added oomph thanks to new supers landing this year. One, in particular, is the Captain America copy Soldier Boy, who will be played by "Supernatural" co-lead Jensen Ackles. He's sure to cause some trouble for Karl Urban's f-bomb dropping leader of The Boys.
While "The Boys" is undoubtedly a hugely popular show, you'd assume the pressure to be cast would barely be on for Ackles, given his most notable role in recent years and those he worked with on it. Ackles is, of course, primarily associated with the hit TV show "Supernatural" created by Eric Kripke, which he starred in for 15 seasons. You may also recognize Kripke as the person who developed "The Boys" from page to screen and serves as an executive producer on the series. So, you might think that Ackles had an easy entry point thanks to his former workmate. As revealed in a recent interview, though, it turned out to be anything but.
Jensen Ackles had to prove his might against other big names to land the role of Soldier Boy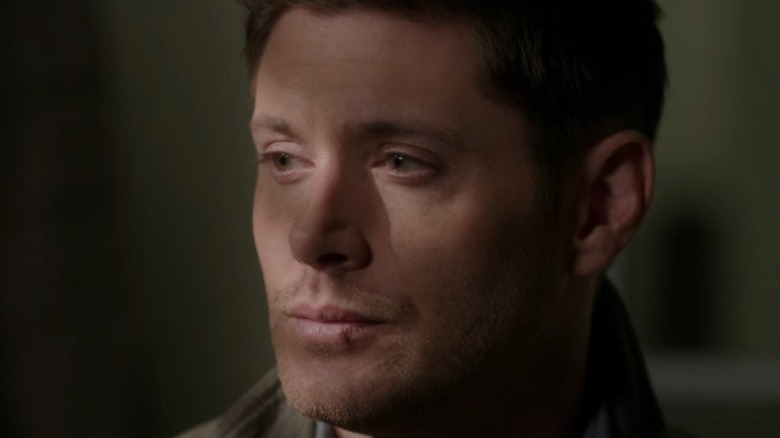 The CW
During a recent chat on the "Inside of You" podcast with Michael Rosenbaum, Jensen Ackles revealed that plenty of other names were being considered for the role of Soldier Boy before he made the list. "This was something that the studio, that Sony, was talking to some much bigger names than me and they wanted to bring in for season three," revealed Ackles. And while he had Eric Kripke in his corner, the decision, unfortunately, didn't come down solely to him. "Erik was like, 'Look, I know you can do this,'" Ackles said, "'but we're going to have to convince the powers.'"
The former Winchester was fully aware that his casting campaign demanded severe attention, and he wanted to ensure he showed how grateful he was for Kripke even considering him. Ackles said, "I was like, 'Look if you're going to go to bat for me I want to give you the biggest bat I can. So tell me if there's anything else I can do,' and he's like 'You're good.'" From there, it was simply a waiting game that did eventually pay off. "So he went to bat for me and then boom that was it," explained Ackles. "But I worked for it. It wasn't just like 'Hey, we want to bring you on for season three.' No, I had to earn it." 
You can see how Ackles handled things when "The Boys" comes back for thirds on June 3.