There Is No Competition Between These Two Characters On That 70s Show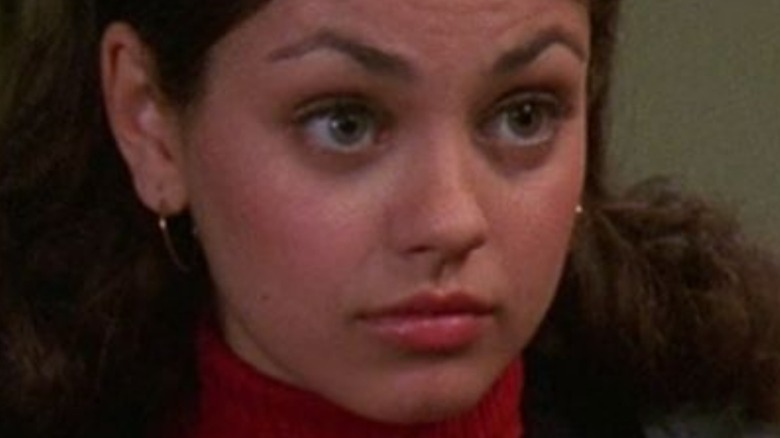 Fox
"That '70s Show" hasn't lived on in the entertainment world despite coming to a close years ago by pure coincidence. Rather, in stark contrast to its period-specific title, numerous elements within it work in tandem to make it a timeless classic. It occasionally goes a bit too far, but most of its numerous jokes land, the story arcs are entertaining, and most importantly, the cast of characters it follows on all of their adventures at their home in Point Place, Wisconsin is unforgettable — hence why so many hopped on the Netflix sequel, "That '90s Show."
Throughout most of its run, "That '70s Show" puts the spotlight on a main crew of 1970s youngsters: Eric Forman (Topher Grace), Donna Pinciotti (Laura Prepon), Jackie Burkhart (Mila Kunis), Steven Hyde (Danny Masterson), Michael Kelso (Ashton Kutcher), and Fez (Wilmer Valderrama). While that may sound like more than enough characters for a sitcom to handle, it didn't stop there. Eric's parents, Kitty (Debra Jo Rupp) and Red Forman (Kurtwood Smith), also feature prominently, in addition to several other recurring faces who've become essential to the program's legacy.
Some "That '70s Show" supporting characters continue to receive worldwide love, while others aren't looked back on as fondly. This popularity imbalance is especially striking when looking at two names in particular.
Leo is much more of a fan-favorite than Roy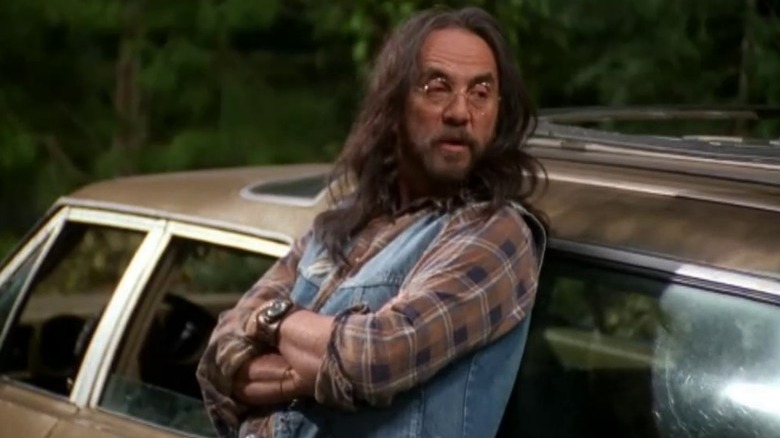 Fox
Just for fun, Reddit user hpspnmag ran a poll that asked "That '70s Show" fans on the website to vote for which character they preferred between Leo Chingkwake (Tommy Chong) and Roy Keene (Jim Gaffigan). Sadly for the latter, it couldn't be more clear who the favorite was. Roy walked away with a mere 94 votes, while Leo secured roughly 1,600, making him the runaway winner. Still, it wasn't a total loss for Roy. He wound up getting plenty of love in the comments, even from some of those who ultimately chose to cast their ballot for Leo.
Luckily for all 1,600 of those Leo fans, as well as countless more around the globe, they haven't seen the last of the easy-going Fotohut owner on the small screen. As revealed by Tommy Chong himself — potentially by accident — in May of 2022, he and his "That '70s Show" alter-ego will take part in "That '90s Show" (via AV Club). "They never gave me any instructions, so I don't know if I'm supposed to be talking about it or not," Chong said, but per his own admittance, he likes to talk, so he went ahead and confirmed the return of Leo anyway.
Time will tell if Jim Gaffigan will get the opportunity to play Roy again on "That '90s Show," but the fact alone that Tommy Chong is coming back as Leo is evidently more than enough for the vast majority of "That '70s Show" fans.