The Judith Milestone That Blows The Walking Dead Fans' Minds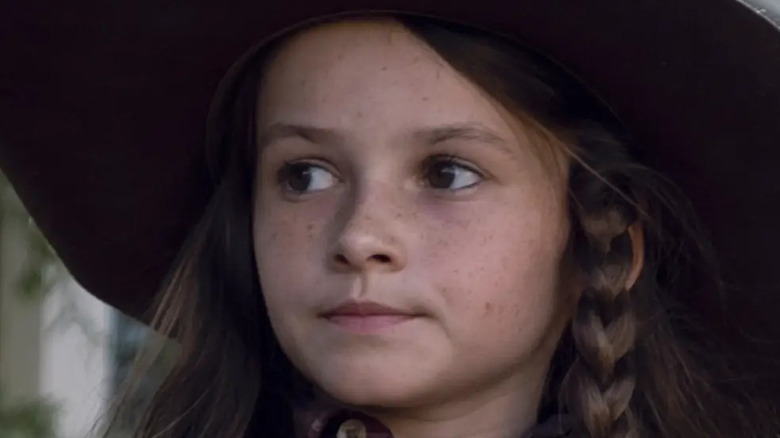 Gene Page/AMC
We've bid farewell to many beloved characters on "The Walking Dead" over the past twelve years. This isn't to say that we won't have to say goodbye to many more by the time the current and final season ends; we almost certainly will. If there's anything "The Walking Dead" is good at, it's killing the things we love. But we've also had a chance to welcome others into this terrifying zombie-infested post-apocalypse. 
One of the first new characters introduced in the series is young Judith Grimes (Cailey Fleming). Of course, the child of Lori (Sarah Wayne Callies) and Shane (Jon Bernthal) never gets a chance to know her biological mother or father. Indeed, in the final season, her memories of her adoptive father, Rick (Andrew Lincoln), are already faint. But since tween-aged Judith's introduction in Season 9, Episode 5 ("What Comes After"), she has come to serve as a stand-in for the hope that the survivors of civilization's collapse will eventually be able to rebuild the world. 
"When people come back for episode six, they're in for another new beginning," former showrunner Scott M. Gimple told The Hollywood Reporter. Yes, it is a world filled with death and unimaginable horrors, but even in all of this, life finds a way (via KnowYourMeme). One recently discussed bit of trivia on Reddit, however, seems to confirm all of this: the fleeting and unstable nature of life, the ever-present violence, and the need to remember. It also probably makes a lot of us who have been around since the show's beginnings feel very old.
Judith has appeared in more episodes than Carl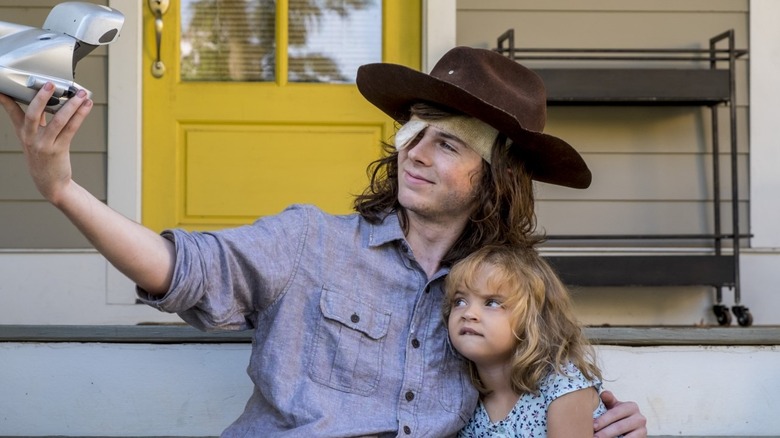 AMC
It may seem difficult to believe considering that Carl Grimes (Chandler Riggs) hung in there until halfway through Season 8, but it is still true. As u/SevenLeg posted in the r/TheWalkingDead subreddit, as of Season 11, Episode 15 ("Trust"), the character of Judith has appeared in more episodes of "The Walking Dead" than her dearly departed older brother. In response, u/JayMalakai simply replied, "That's nuts." Indeed.
Of course, Carl says goodbye to his little sis, along with his father Rick and the rest of the Alexandria survivors in Season 8, Episode 9 ("Honor"), after appearing in a total of 120 episodes (via IMDb). Judith, meanwhile, makes her first appearance in Season 3, Episode 4 ("Killer Within") and is still alive, meaning she's now had quite a few seasons by which to catch her older brother's episode count. Unsurprisingly, there is a minor caveat to this note. 
Although Riggs portrayed Carl for the entirety of the character's run, Fleming didn't actually begin portraying Judith until Season 9. Unsurprisingly, Fleming's total episode count is still significantly below that of Riggs. By the end of the series, Fleming will have appeared in no more than 53 episodes in total (via IMDb). Interestingly, before Fleming's casting, Judith was played by a total of 17 different actresses, most portraying the character as a young toddler. This means that, technically, Riggs still holds the record for the longest-living Grimes child. Too bad technicalities don't really count in the zombie apocalypse.