The Real Reason These Walking Dead Roles Were Recast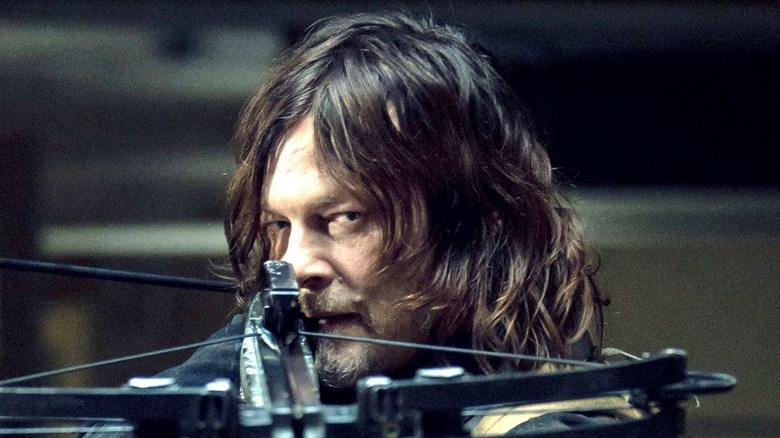 AMC
Based on a comic book series by Robert Kirkman, Tony Moore, and Charlie Adlard, "The Walking Dead" was once the most watched cable television series, hitting close to 20 million viewers on AMC each week, and while "TWD" ratings have declined with each passing season, it still remains one of the most popular TV franchises. That's partly due to its large cast of characters such as Daryl Dixon (Norman Reedus) and Rick Grimes (Andrew Lincoln). Known for cliffhanger endings and the unexpected deaths of major characters, the show's impact on pop culture is undeniable. With two spinoff series — "Fear the Walking Dead" and "The Walking Dead: World Beyond" — already on TV, a movie, an anthology series, and a Daryl and Carol spin-off in the works, viewers continue to tune in to watch as their favorite characters fight to survive in a post-apocalyptic world.
As fans prepare for 11th and final season of "The Walking Dead," they might be curious about some characters' recasting during the show's run. Here are some "Walking Dead" roles that have had multiple actors, thanks to its infamous time jump in Season 9.
Judith Grimes aged quickly on the show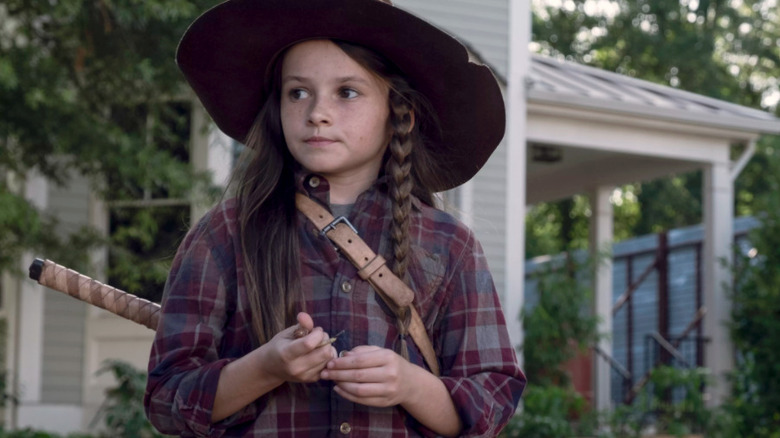 AMC
Judith Grimes was born during "The Walking Dead" Season 3, when Maggie (Lauren Cohan) performed an emergency delivery while the prison in which the survivors was staying became overrun with zombies. Judith's mother, Lori (Sarah Wayne Callies), died in childbirth, and Lori's husband, Rick Grimes, adopted and raised Judith as his daughter alongside his son, Carl (Chandler Riggs). A total of 18 actors — many of them twin infants or babies — have played the character on the show since Judith's first appearance. Twins Chloe and Sophia Garcia-Frizzi played Judith as a toddler as she aged from Seasons 6 to 8 with Kinsley Isla Dillon taking over the role as a 6-year-old Judith in Season 8. 
Following Rick's disappearance in Season 9, the story experienced a six-year time jump, in which Judith aged, necessitating the role's recasting. Cailey Fleming then took over the part and will continue to play Judith in Season 11. Fleming is no stranger to fans of genre TV and film (per IMDB). She played a young Rey in the last two "Star Wars" movies — "The Force Awakens" and "The Rise of Skywalker" — and she recently played young Sylvie on "Loki."
Fleming's introduction as Judith is one of the most memorable in the series. Aged by several years, Judith emerged from the woods holding Rick's gun, carrying Michonne's katana, and wearing Carl's hat. Since her big brother Carl's death and Rick's disappearance, Judith has been raised by Michonne (Danai Gurira) and her half-brother, R.J. (Antony Azor), and she's proven herself as capable of killing zombies as her more experienced family members.
Henry also became a teenager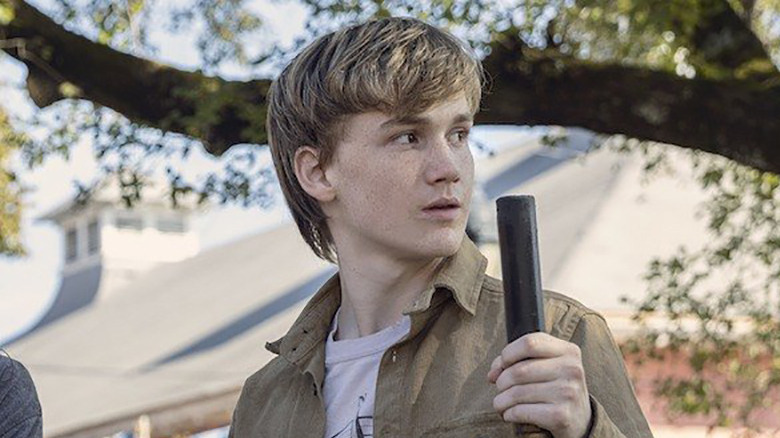 AMC
Viewers first met 10-year-old Henry in Season 7. A member of The Kingdom, Henry was taken care of by his older brother Benjamin (Logan Miller), who was murdered by a Savior during a supply run. On a mission for revenge, Henry insisted on joining Carol in the fight against the Saviors, proving himself a valuable member in the battle against Negan. Henry, who was adopted by Ezekiel (Khary Payton) and Carol during the Season 9 time jump, was also known as "Prince Henry."
Initially portrayed by Macsen Lintz, Henry became a 17-year-old young man seemingly overnight, and Matt Lintz took over the role from his younger brother. The Lintz family has a long history with "The Walking Dead." Their sister, Madison Lintz, played Carol's daughter, Sophia, in Seasons 1 and 2. The older Henry moved to the Hilltop Colony, became a blacksmith's apprentice, and fell in love with Lydia (Cassady McClincy), a former Whisperer whose mother, Alpha (Samantha Morton), disowned her after she formed a bond with Daryl Dixon and others from the communities — including Henry. Alpha captured and killed Henry by decapitation as a message to her daughter and the others, marking the end of the Lintzs appearances on the show. 
Hershel Rhee now looks like his father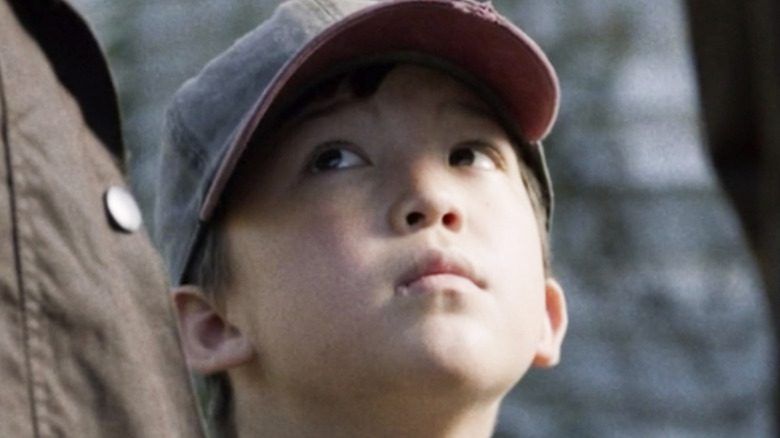 AMC
Few "Walking Dead" characters have been as beloved as Glenn Rhee (Steven Yeun), whose death at the hands of Negan (Jeffrey Dean Morgan) in Season 6 hit fans hard. Fortunately, the character has lived on through his son with wife Maggie. Outside of ultrasound images, Hershel Rhee (Ethan Charles) made his first appearance on the show in Season 9 as a baby, only to age six years after Rick's supposed death. Maggie and Hershel left Hilltop for Georgie's group so they wouldn't be near Negan, but they're expected to play a large part in the upcoming final season.
During his time on the show, young Hershel has been portrayed by three actors, including Peyton Lockridge in Season 9 and the most recent actor, Kien Michael Spiller. The young boy wears a hat reminiscent of Glenn's from Season 1 and 2, and he seems to have a gentle nature, just like his grandfather. Only time will tell what the future holds for the son of one of the show's most popular couples.