Why Kamran From Ms. Marvel Looks So Familiar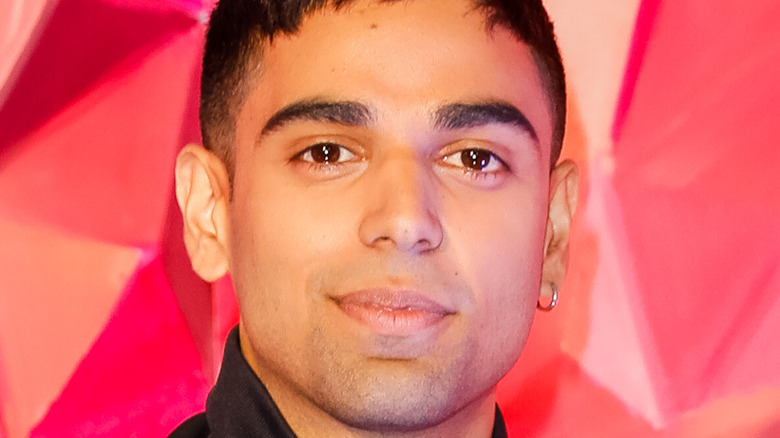 Tristan Fewings/Getty Images
Marvel Cinematic Universe gets a lot more marvelous with "Ms. Marvel," the Disney+ debut of one of Marvel's more popular superheroes, who's already set to star in "The Marvels" alongside Brie Larson's Captain Marvel and Teyonah Parris' Monica Rambeau.
"Ms. Marvel" obviously revolves pretty heavily around the titular character, whose civilian identity is Kamala Khan (Iman Vellani). Luckily, though, she doesn't have to face the daunting task of becoming a superhero alone, because her show has a very solid cast of supporting characters. One of the many cool new characters the show introduces in the MCU is Kamran, the boy Kamala has a pretty heavy crush on. It's no surprise, either, seeing as Kamran is a pretty charming guy ... and it doesn't exactly hurt that he's played by an actor who has more than a little experience bringing all sorts of characters to life. Let's take a closer look at Rish Shah, the actor behind Kamran from "Ms. Marvel."
Rish Shah has acted opposite numerous industry heavyweights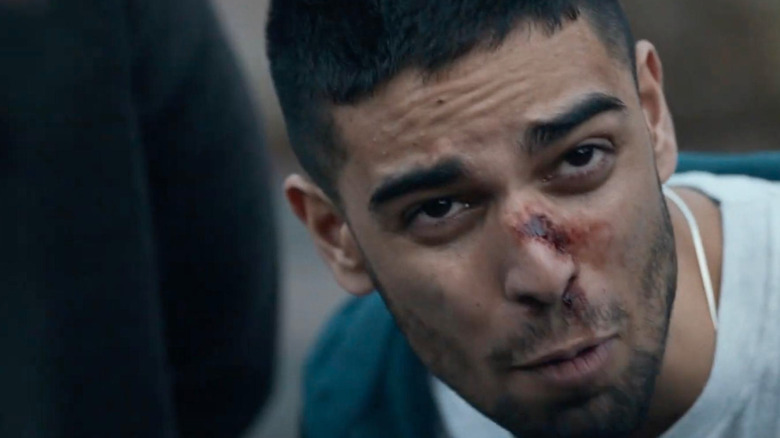 Somesuch
Joining the MCU can be daunting, but Rish Shah is far from a novice when it comes to appearing in big projects that involve numerous major stars. In 2019, Rish Shah appeared as Ahmed in "Years and Years," "Doctor Who" showrunner Russell T. Davies' dystopian sci-fi miniseries about a near future where the United Kingdom has become increasingly volatile under a rising populist dictator, all told through the eyes of a single family. The HBO and BBC joint project involves acting heavyweights from Emma Thompson to Russell Tovey and Rory Kinnear, and though Shah's character only appears in the final episode of the six-part miniseries, one can only imagine what kind of vital information he's absorbed in a project this high-profile so early in his career. 
Not that "Years and Years" is the only time Shah has worked with major names, though. In 2020, Shah appeared in a small part as musician and actor Riz Ahmed's little brother in the Academy Award-winning short film "The Long Goodbye" (via IMDb). This must have been a pretty cool experience, as in a 2021 interview with Deadline, Shah discussed working as an actor with British-Indian heritage, and named Ahmed and Indian acting legend Irrfan Khan as two people he holds in extremely high regard.
"It's definitely exciting, growing up I never would have imagined someone with my background is given these opportunities on a global platform – it's surreal and humbling," said Shah. "I'm lucky to work in the industry on the shoulders of so many great actors, such as Riz Ahmed and Irrfan Khan, who have paved the way for me."
He's Kirin Kotecha in Emmerdale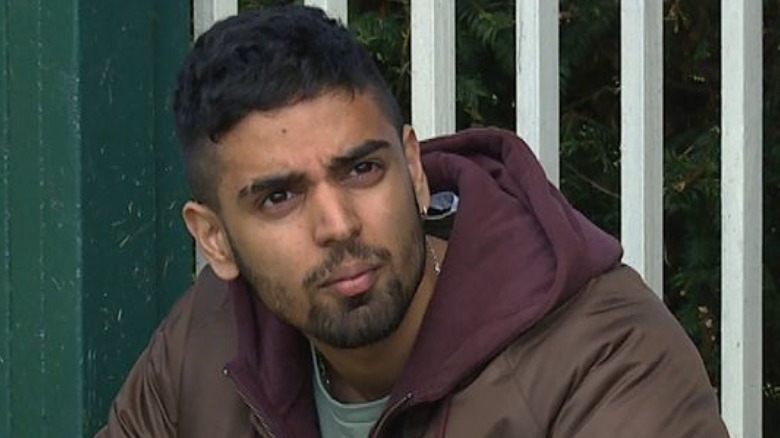 ITV
In 2020, Rish Shah joined the legendary, long-running British soap opera "Emmerdale" for a five-episode run as Kirin Kotecha, the son of Rakesh Kotecha (Pasha Bocarie). The character is something of a bad boy archetype, though he has plenty of flaws and insecurities that are on full display — and plenty of baggage that he accumulated before Shah even took over the role.
Shah is actually the second actor to play Kirin, you see. The character's original actor was Adam Fielding, who played the role from 2014 to 2016. Shah took over when Kirin returned in the show in 2020, and got to play the young man as a rather less than squeaky clean figure. Without going into spoilery specifics, he re-enters the scene after it turns out that his signature is needed for an important situation involving Charity Dingle (Emma Atkins) and Vanessa Woodfield (Michelle Hardwick), and he attempts to milk the situation for what it's worth. 
Rish Shah stars as Ravi in To All the Boys: Always and Forever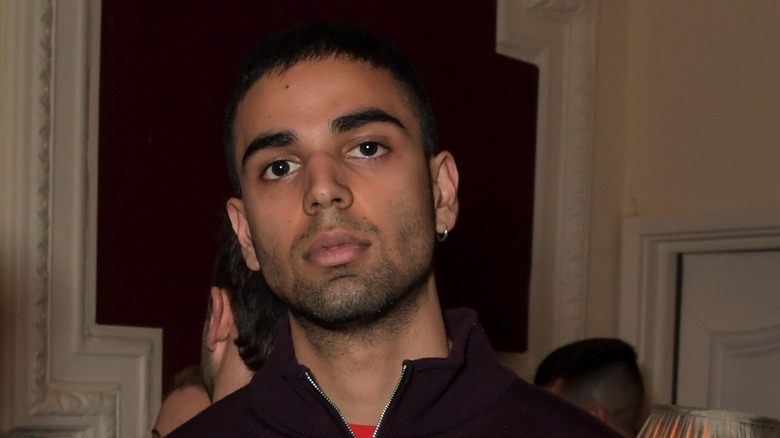 David M. Benett/Getty Images
In 2021, Rish Shah helped close Netflix's trilogy of popular teen romantic comedies with "To All the Boys: Always and Forever." The third installment of the "To All the Boys" movie series based on Jenny Han's books, "Always and Forever" wraps up the story of Lara Jean (Lana Condor) and Peter (Noah Centineo). 
In an interview with Just Jared, Shah revealed that his role as Ravi required a pretty hectic travel schedule, since he happened to be preparing for his theatre debut in London while making the movie. This, it turns out, required a whole bunch of schedule juggling and trans-Atlantic flights. "I played Ravi in 'To All the Boys: Always and Forever'. I was flying back and forth from 'Torch Song' rehearsals in London to shoot my scenes, so I'm a jetlag pro now," Shah described the experience.