Iman Vellani Opens Up About Starring In Ms. Marvel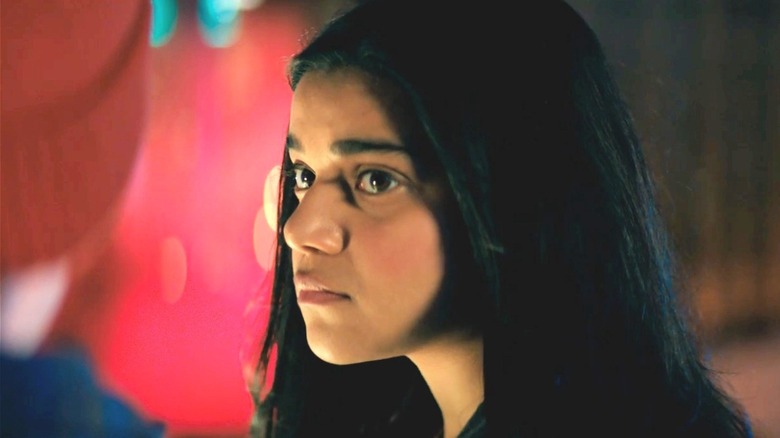 Disney+/Marvel
News that production has started for "The Marvels" has fans excited more than ever for Phase Four of the Marvel Cinematic Universe. Samuel L. Jackson, AKA Nick Fury, recently teased a behind-the-scenes photo on his Instagram of his costume facial hair, along with a caption which read: "Guess what time it is? Back in the box, just in The Nick of time!" Although the MCU star didn't confirm which project he was saddling up to work on, news soon followed that filming for the 31st movie in the franchise has begun.
"The Marvels" is the sequel for 2019's "Captain Marvel," and will see the return of Brie Larson reprising her role as Carol Danvers. This time, she will be joined by two more powerful heroes — Monica Rambeau (Teyonna Harris), who also appeared in the Disney+ series "WandaVision," and newcomer Iman Vellani, who will take on the role of Ms. Marvel.
Fans are particularly eager to finally see Kamala Kahn/Ms. Marvel come to life in the MCU. The character first appeared in Marvel comics in 2013 and broke through barriers by becoming the first Muslim superhero to star in their own comic book. Being the first to take on such an important role, Vellani has a lot of pressure on her shoulders, and she recently opened up about how she feels to be an integral part of the MCU.
Vellani talks about being included in the MCU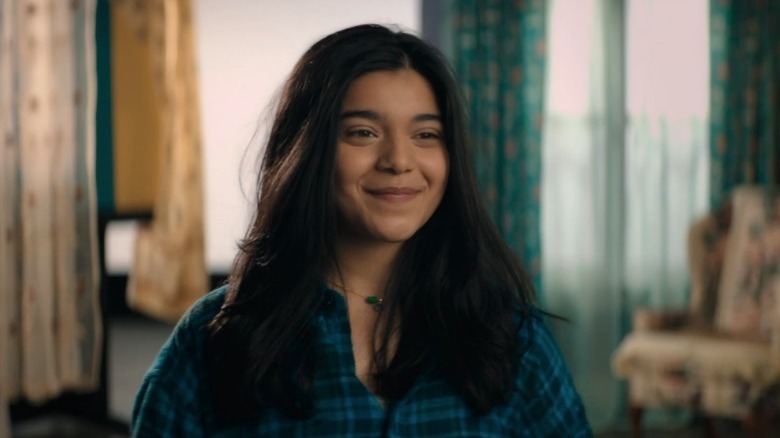 Disney+/Marvel
In Variety's 2021 Power of Young Hollywood issue, they listed Iman Vellani as one of the young actors they predict will have a big impact on the future of the film and television industry. It's no wonder, because the character of Ms. Marvel has such powerful significance in the history of Marvel comics. For decades, Marvel has made an effort to diversify its characters by presenting heroes from a variety of backgrounds. Bringing a Muslim woman of color into the roster was a bold move at the time — one that was lauded by both fans and peers of the comics industry.
On top of co-starring in "The Marvels," Vellani will also be heading her own series when "Ms. Marvel" hits Disney+ in late 2021. When asked by Variety for her thoughts about portraying one of Marvel's most influential heroes, Vellani replied, "The fact that the show is being made and they're including this character in the MCU is [what's important]. I don't really have to go out of my way and talk about being a Muslim and being Pakistani — it all comes out in the show. People seeing a person like me involved in a project as big as this is, I think, inspiring enough."
The announcement that Vellani was cast to play Ms. Marvel came in September 2020, and fans won't have to wait much longer to see her as the size-shifting Inhuman. "Ms. Marvel" is set to hit Disney+ in December 2021, and "The Marvels" will premiere in 2022.