Ray Liotta Regretted Passing On Two Parts That Could Have Changed His Career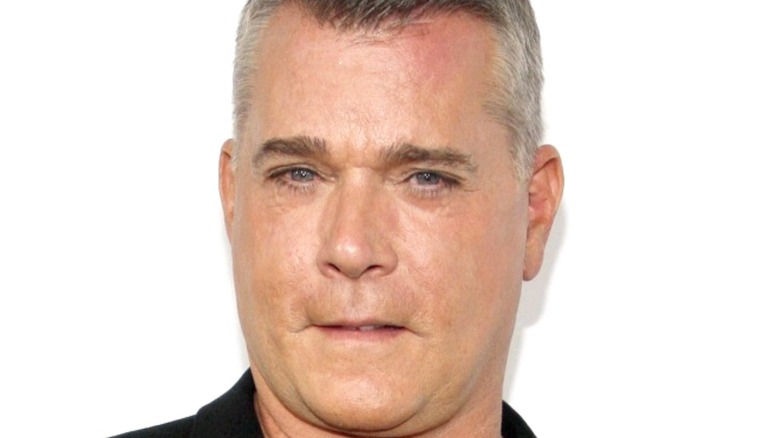 Tinseltown/Shutterstock
Choosing the parts you will play and which ones you will pass on is vital to building a great career as an actor. Ray Liotta, who died at the age of 67 in late May 2022, did a great job of creating a career with diverse roles, from Shoeless Joe Jackson in "Field of Dreams" to Henry Hill in "Goodfellas" to Manny Singer in "Corrina, Corrina." Before his passing, he spoke about the regrets he had over roles he passed on.
In September 2021, Liotta sat down with The Digital Fix to talk about one of his most recent roles — Hollywood Dick Moltisanti and his twin brother Sally Moltisanti in "The Many Saints of Newark," the prequel movie to the iconic series "The Sopranos." He addressed how he views his career and role choices with some surprising regret in the interview. "I've handled my career sometimes a little too preciously," he told Digital Fix, "so if I played a bad guy, then I want to play a good guy, and then after a while, you just say, 'Whatever's the best part, you do two bad guys in a row, so be it.'"
With a career as long and storied as Liotta's, there are bound to be roles he turned down, fought for, or excitedly accepted. But which parts does he regret most?
He thought Batman was stupid
Tim Burton put together a generation-defining film that surprised everyone with 1989's "Batman." While there are dozens of casting rumors out there of actors who could have played Batman (per Collider) and others who could have brought the maniacal laugh of The Joker, Ray Liotta revealed he also was on the list.
While promoting his role on the Jennifer Lopez cop drama "Shades of Blue" in July 2016, the actor told The Irish News, "When I did my first movie, Tim Burton was getting ready to do Batman, and he was interested in me because he wanted it to be edgy and real." He went on to talk about why he turned the role down. "I thought, 'Batman? That's a stupid idea', even though he'd had just done one of my favorite movies of all time, 'Beetlejuice.' So yes, I regret not auditioning for that."
While Liotta doesn't specifically say what role he turned down, he does allude to it by talking about the success of one of the actors who eventually made it into the film. "That movie and the success of Jack Nicholson," he said, "My career could've taken off in a different kind of way!" Playing Henry Hill and The Joker in back-to-back years would have solidified Liotta as one of the top actors for the next decade.
Liotta didn't want to be typecast as a mafioso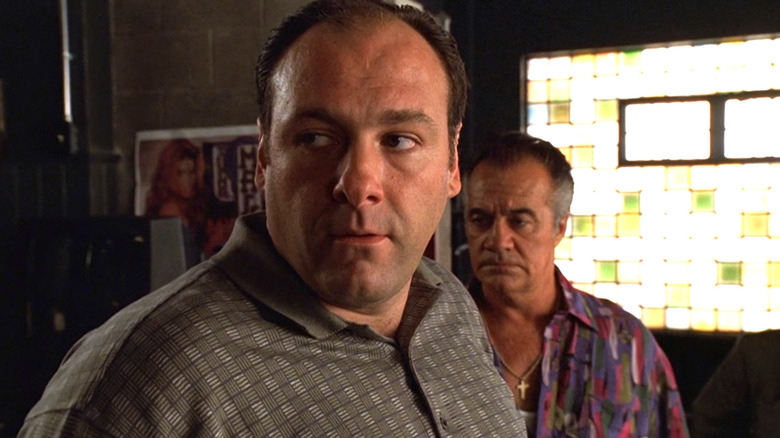 HBO
As one of Hollywood's favorite gangsters, you would be forgiven if you expected Liotta to follow up his career-defining role as Henry Hill in "Goodfellas" with more mafia tough guys. In the way that Joe Pesci did in films like "Goodfellas" and "Casino," or Robert DeNiro in "Casino" and "The Irishman," when you're good at something, do it often. But Ray Liotta felt differently.
In a September 2021 interview with The Guardian, Liotta addressed not taking a role in one of the most acclaimed TV series in recent memory. When asked about passing on "The Sopranos," he corrected the rumor that he turned down James Gandolfini's lead part as Tony Soprano. "No! I don't know where that story came from. David [Chase, creator of 'The Sopranos'] once talked to me about playing Ralphie (Joe Pantoliano). But never Tony." He explains his reasoning for passing, saying, "I didn't want to do another mafia thing, and I was shooting 'Hannibal.' It just didn't feel right at the time," he said.
This particular regret is one Liotta got an opportunity to correct. He actively campaigned for a role in "The Many Saints of Newark," landing himself a part in the universe of "The Sopranos" (via USA Today). When asked about the role, he told The Guardian, "I don't know what made me so determined," he questioned after flying himself to New York to meet with Chase. "But I was, and luckily it all worked out."