A Fan-Favorite Star Wars Vet Is Set To Return For Tales Of The Jedi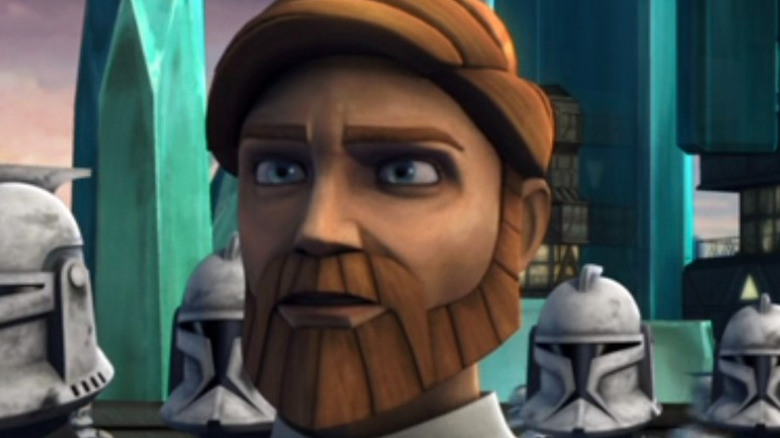 Lucasfilm/Disney+
The present of "Star Wars" is very much about television. Thanks to the success of Disney+ and "The Mandalorian," Disney and Lucasfilm have poured millions of dollars into creating a whole new crop of "Star Wars" TV shows, both live-action and animated.
At Star Wars Celebration 2022, Disney and Lucasfilm have shared several updates on these shows. So far, they've teased the third season of "The Mandalorian," as well as the upcoming series "Andor" and "Ahsoka." The company also announced a new live-action series, "Star Wars: Skeleton Crew." Tomorrow, there will be a panel all about Season 2 of "Bad Batch."
One of the most mysterious of these TV shows is "Tales of the Jedi." It was only first announced last month, when Disney and Lucasfilm released the schedule for Star Wars Celebration (via CBR). Little was known about it, other than the fact that it would be an anthology series of shorts, and that it would be about the Jedi.
At today's "Tales of the Jedi" panel, creator Dave Filoni shared several key details about the project, including the return of a fan favorite from the prequels.
Qui-Gon Jinn will be back, like we've never seen him before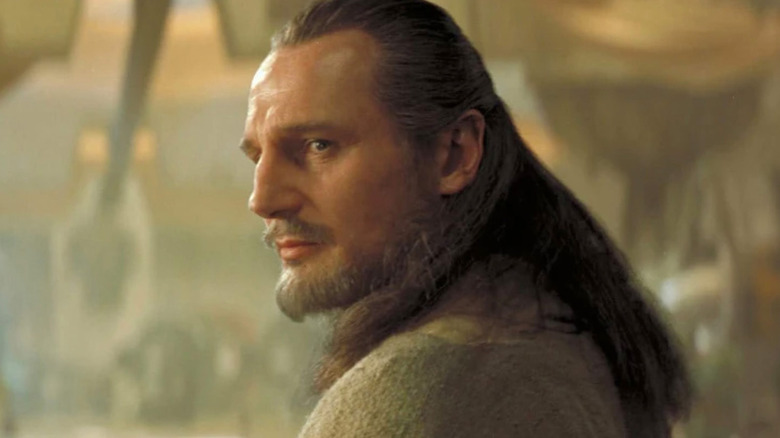 20th Century Fox
Overall, Filoni revealed that there will be six episodes of "Tales of the Jedi." Three will be focused on the Jedi Ahsoka Tano, and the other three will be about the one time Jedi turned Sith, Count Dooku, who was played by Christopher Lee in the prequels.
The Dooku stories will take place during his Jedi days, before the events of the prequels. At that time, Dooku's padawan was none other than Qui-Gon Jinn. Not only did Filoni confirm that Qui-Gonn will be appearing in "Tales of the Jedi," he also revealed that the character will be voiced by Liam Neeson, who previously brought him to life in "Star Wars Episode I: The Phantom Menace." Filoni added that one of Liam Neeson's sons will be voicing a younger version of the character as well.
While discussing his take on the character, Filoni said that Qui-Gonn of "Tales of the Jedi" will still very much be the free-thinker he always was.
"Everyone tells [Qui-Gonn], 'Just do what the council says,' and he's doing everything else," Filoni said. "He doesn't worry about those things because he's trying to get to the selfless truth of the things. He's not afraid to love because he does not possessively love. And that's something that the Jedi of the prequel era and their involvement in politics have forgotten."
No premiere date for "Tales of the Jedi" has been announced, so stay tuned for more updates.