The Big Question About Eric That '70s Show Fans Want Answered In That '90s Show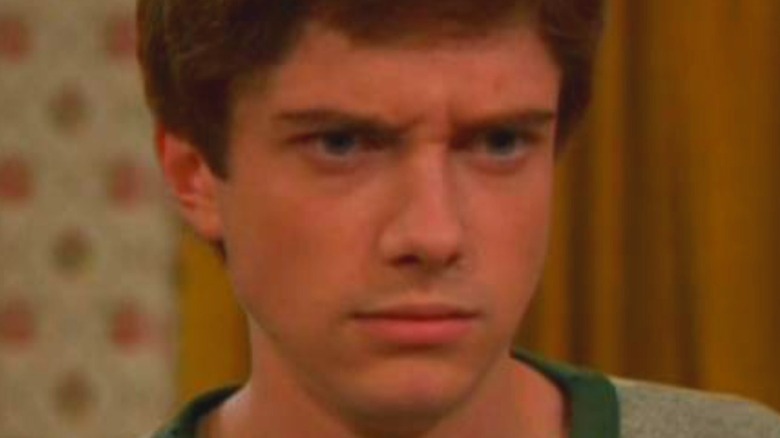 Fox
"That '70s Show" had a lot going for it throughout its small-screen run, which spanned from 1998 to 2006. Not only was the writing predominantly solid and the characters entertaining, but many viewers tuned in out of nostalgia for their youth. Through the show, those who grew up in the 1970s could recall a simpler time in their lives, and they could live vicariously through the rowdy kids that inhabited the main cast. Chief among them was Eric Forman (Topher Grace): a nerdy yet socially accepted kid who seeks some form of direction in life.
For the first seven "That '70s Show" seasons, Eric serves as the main protagonist. He gets up to all kinds of mischief alongside his on-again, off-again love interest Donna Pinciotti (Laura Prepon) and buddies like Michael Kelso (Ashton Kutcher) and Fez (Wilmer Valderrama) in the fictional city of Point Place, Wisconsin. Audiences came to love him, so much so that when Topher Grace left the program, one couldn't help but feel as though the 8th season was entirely skippable. Thankfully, though, Eric Forman made one last appearance in the series finale.
With the "That '70s Show" sequel series, "That '90s Show," on its way to Netflix (without a major character from its predecessor), fans don't just want more Eric. They want answers to a very important question.
What did Eric think of the second and third Star Wars movies?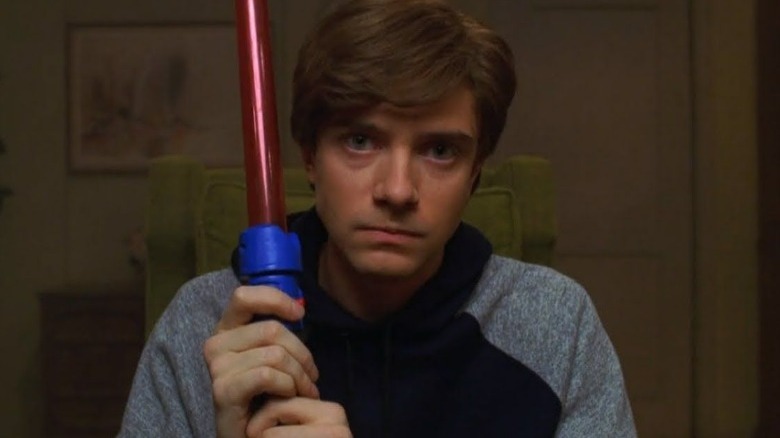 Fox
Eric Forman wears his love for "Star Wars" on his sleeve throughout "That '70s Show." Of course, in the decade the show is set, only the original 1977 film had hit the big screen, and when the next two sequels — "The Empire Strikes Back" and "Return of the Jedi" from 1980 and 1983, respectively — released, the series was already over. Therefore, fans such as Reddit user lancer7917 are dying to find out what Eric thought of those two films on "That '90s Show." Depending on how long it runs, maybe we'll get to learn what he thought of 1999's "Star Wars: Episode I – The Phantom Menace," too.
It's unknown how heavily Eric Forman will play into "That '90s Show," but considering Topher Grace's real-life love for the "Star Wars" films, it wouldn't come as a shock if the franchise came up in conversation during one of his appearances. After all, he did collaborate with editor Jeff Yorkes in 2019 to create "Star Wars: Always," which cobbled together key moments from the Skywalker saga as well as "Rogue One: A Star Wars Story" and "Solo: A Star Wars Story" into a loving five-minute trailer (via IndieWire). Should that strike your fancy, it's available on YouTube to watch, free of charge.
Time will tell if we'll get Eric Forman's thoughts on the complete "Star Wars" original trilogy, but even if we don't, at least we have Topher Grace's feelings on it to use for our "That '90s Show" headcanon.