The Chicago PD Star You Likely Didn't Know Had An Impressive Boxing Career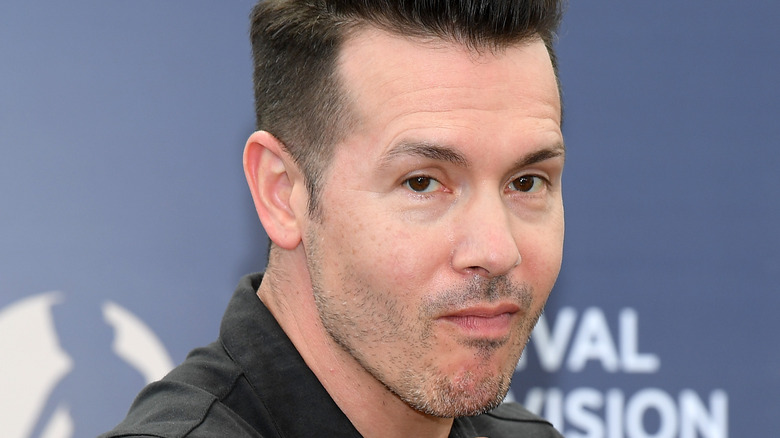 Pascal Le Segretain/Getty Images
There have been an abundance of familiar faces "on Chicago P.D." but unless you have been a fan of a particular sport, you may not know about Jon Seda's impressive background. 
These days, "One Chicago" fans know actor Jon Seda for his role as Antonio Dawson, an officer of the Chicago Police Department. The brother of "Chicago Fire" character Gabriela Dawson (Monica Raymund), Antonio originally debuted as a recurring character for "Chicago Fire" before moving on to "Chicago P.D." and the short-lived "Chicago Justice." He faithfully served the CPD for years before Season 6, when the character moved to Puerto Rico to be with family.
Over those years, fans got to learn a lot about Antonio Dawson, from his family troubles, to his faith, and even his penchant for boxing. In his downtime, Antonio ran a gym and coached other boxers. What fans likely didn't know, however, is that Seda is also an avid boxing fan. In fact, Seda had a pretty impressive boxing career before he became an actor. He has even received some major recognition from the wider boxing community.
John Seda was a near-unbeatable amateur boxer
In 1992, Jon Seda landed his first role in the movie "Gladiator." No, we aren't talking about the film where Russell Crowe plays a vengeful Roman soldier. This "Gladiator" was a boxing film starring Cuba Gooding Jr. where Seda played one of the many boxers competing in illegal fights for some extra cash. It was a part that he was made for, as Seda previously had been a successful amateur boxer. In 1989, Seda was the runner up for the New Jersey Golden Gloves (the biggest amateur boxing title), and had a record of 21 wins and 1 loss.
"Sometimes I have dreams and they feel so real that I wake up and I go, 'Oh, wait a minute, I'm not boxing anymore, I'm actually acting,'" Seda said in an interview with American Profile. "I think about it a lot. To me, it's kind of like an unfinished chapter. I get to play a lot of boxing roles in films, and experience that. But I think about it all the time. Who's to say? I could've gotten knocked out in my first professional fight and never had a career."
Despite hanging up his gloves years ago, the boxing world has not forgotten Seda. In 2015, he served as the Grand Marshal of the Boxing Hall of Fame Parade of Champions (via Rome Sentinel). With that honor on his resume, Seda has officially gone down in the annals of boxing history.