Stephen King Explains What Went Wrong With The Dark Tower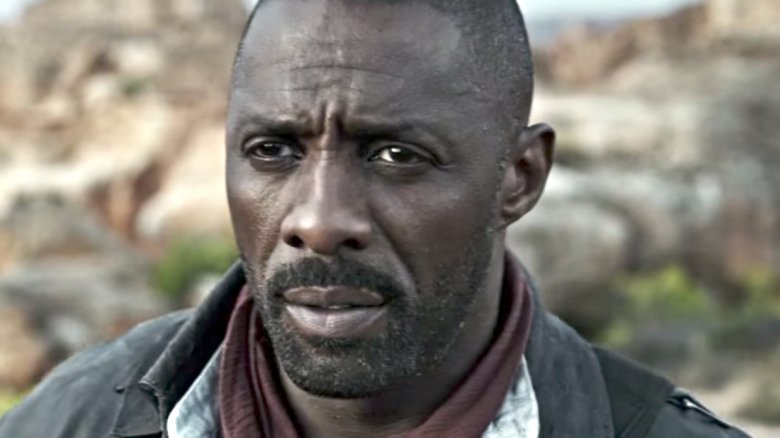 Stephen King is typically a big fan of all Stephen King movies, but even he realizes that something was off with The Dark Tower.
In an interview with Vulture, King said he knows what went wrong with the film adaptation of his expansive book series, and it comes down to time and tone. 
"The major challenge was to do a film based on a series of books that's really long, about 3,000 pages," King said. "The other part of it was the decision to do a PG-13 feature adaptation of books that are extremely violent and deal with violent behavior in a fairly graphic way. That was something that had to be overcome, although I've gotta say, I thought [screenwriter] Akiva Goldsman did a terrific job in taking a central part of the book and turning it into what I thought was a pretty good movie."
Oscar-nominated Danish filmmaker Nikolaj Arcel (A Royal Affair) co-wrote and directed the adaptation of The Dark Tower, which combines elements from several of the eight novels in King's series. But plans for a movie had been in the works since 2007 with both J.J. Abrams and Ron Howard attached at different points, but the project was shelved at one point and rights were transferred to a different production company. The release date was also pushed from February to July and then August. The film brought in just $50 million in the U.S. and Canada against a production budget of $60 million.
There were plans to create an entire media universe around The Dark Tower, with a TV series in the works. Although star Idris Elba isn't sure the show is still happening, King said it's still possible, but with big changes. "The TV series they're developing now... we'll see what happens with that. It would be like a complete reboot, so we'll just have to see," he said.
Meanwhile, it's understandable that King isn't all that upset about the disappointment of The Dark Tower. His other big movie adaptation this year, It, has become the biggest horror movie of all time after just a few weeks in theaters.