Idris Elba Says He's 'Not Sure' If The Dark Tower TV Series Is Happening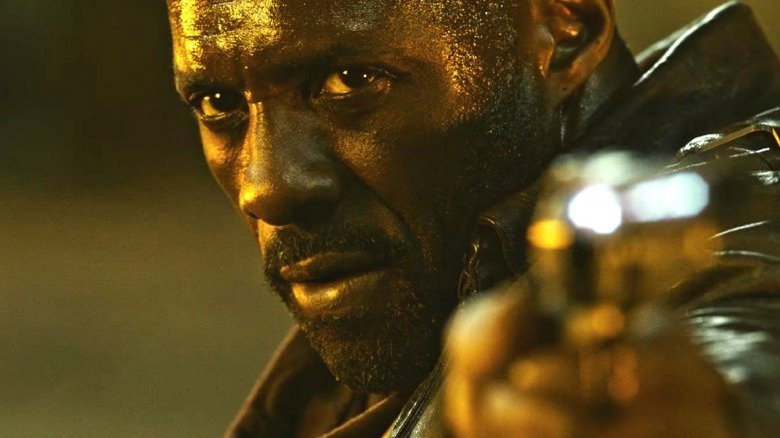 The Dark Tower may have fallen before it was even finished being built, if the sentiments of Idris Elba are anything to go by.
Speaking in an interview with Mashable, the London-born actor spoke about the status of The Dark Tower franchise, which has long been envisioned by various movie studios as a multimedia project meant to encompass multiple films and a TV series. Although the movie is currently intended to be followed up with a 10-to-13 episode show spearheaded by The Walking Dead's Glen Mazzara, the actor confessed that he doesn't know the current status of the project, and cast doubt on whether it would go forward or not.
"Yeah, I don't actually know, if I'm really honest," Elba said. "I do know about the TV series and I'm not sure where we are with that, but I couldn't tell you what's going to happen next."
The actor hinted that poor reviews of the movie may have affected the show's development. "As you know the film was sort of mixed reviews, and some loved it and I think some hated it, so who knows."
The Dark Tower was released on August 4 by Sony, and actually met with largely negative reviews, ending up with a rating of 16% on Rotten Tomatoes while being criticized for its short length and simplicity. Although the movie made its money back, bringing in over $100 million worldwide against a $60 million budget, support for the film was muted, to say the least. 
A story from The Hollywood Reporter shortly after the film's release said that the series would go forward regardless of how the movie performed, but it's hard not to imagine the studio weighing its options in light of the movie's reception. At the time, the show was intended to go into development sometime in 2018, with Elba and Dark Tower co-stars Dennis Haysbert and Tom Taylor slated to return.
We'll have more on the future of The Dark Tower as it develops. For more from the wide world of Stephen King, check out our feature on the 10 best and 10 worst Stephen King movies.