Who Plays Young Leia On Obi-Wan Kenobi?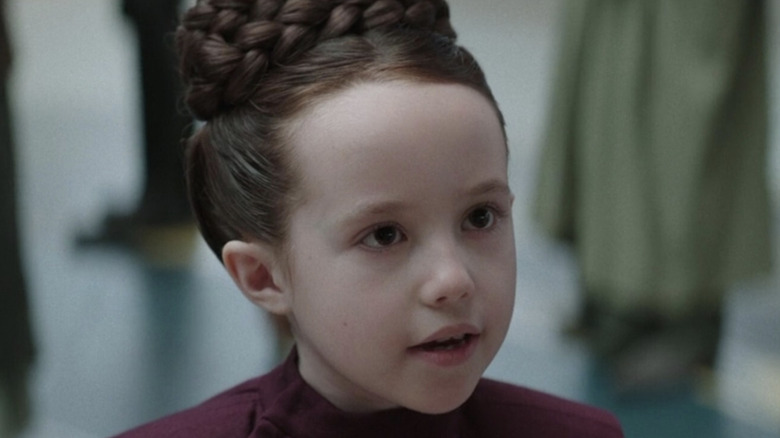 Lucasfilm/Disney+
In the entire galaxy, Obi-Wan Kenobi has proven to be one of the "Star Wars" characters with the most longevity. Throughout countless books, television shows, and films, fans have seen Obi-Wan's story explored with stories full of emotional resonance. In addition to fleshing out his relationship with Anakin (Matt Lanter) in "Star Wars: The Clone Wars," Obi-Wan has encountered additional trials. His doomed relationship with the Duchess of Mandalore, Satine Kryze (Anna Graves), is one of the most heartbreaking arcs. Fans of "Rebels" can also recount the unforgettable episode where Obi-Wan faces Maul (Sam Witwer) for the final time.
It goes without saying that Obi-Wan has become beloved to the "Star Wars" community and the fervor asking for more content is not unfounded (via Insider). Fans are finally getting their wish as Ewan McGregor reprises his role as the Jedi Knight in Disney+'s new eponymous limited series "Obi-Wan Kenobi." Taking place almost a decade after the fall of the Republic, Obi-Wan evades the Inquisitors who are hunting down all remaining Jedi. But it wouldn't be "Star Wars" without including the Skywalker family. Trailers have already revealed Obi-Wan looking over young Luke from a distance. But also appearing is the equally significant character, young Leia. And it turns out that the young actress who plays her already has quite a few noteworthy credits to her name.
Vivien Lyra Blair has already worked with many big names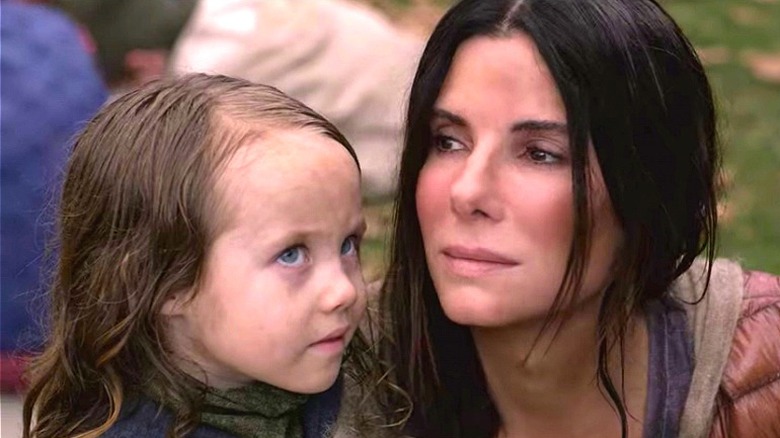 Netflix
Vivien Lyra Blair has made quite an impact, even at such a young age. Only starting her acting career in 2017, Blair appeared in the popular Netflix film "Bird Box" the following year (via IMDb).
Blair plays an integral role as Girl, one of Malorie's (Sandra Bullock) children who must fight her way through a terrifying landscape. Based on the book of the same name, "Bird Box" takes place in a world that forces you to be blindfolded. If you don't, horrific monsters convince you to die by suicide. Girl and her brother Boy join Malorie on a dangerous water rapids trip to find salvation. Though "Bird Box" shares some similarities to "A Quiet Place," the film still welcomed a wide audience. According to Netflix, "Bird Box" premiered with record viewership when the film hit the streaming platform in 2018.
That wasn't the only interesting credit that Blair had in 2018. The young actress also appeared in the limited series "Waco," which depicts the fascinating but violent true story of David Koresh and the Branch Davidians. Blair continues to work consistently in the entertainment industry and now appears in "Obi-Wan Kenobi" as the famous young princess of Alderaan.
If you or anyone you know is having suicidal thoughts, please call the National Suicide Prevention Lifeline​ at​ 1-800-273-TALK (8255)​.