The ending of Bird Box explained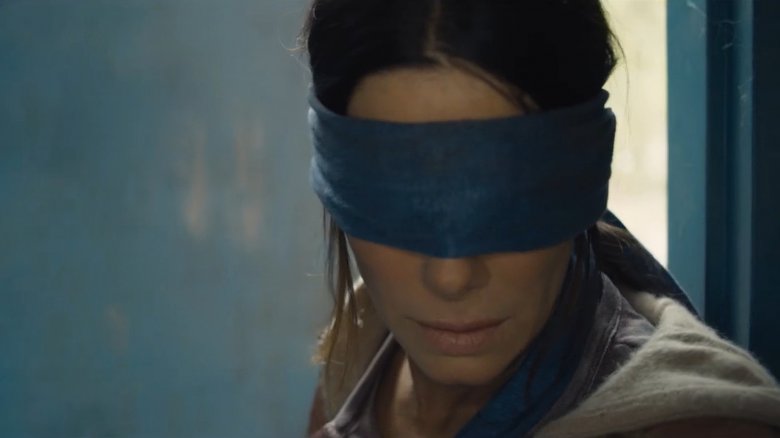 Bird Box is streaming on Netflix, giving viewers everywhere the chance to dive into a new post-apocalyptic nightmare. The film tells the story of Malorie (Sandra Bullock), a woman who manages to survive various stages of a devastating event in which mysterious creatures drive nearly everyone who sees them to commit suicide. With humanity decimated and the outside world unsafe, Malorie and the two children she cares for must make a terrifying journey down a treacherous river if they have any hope of reaching a safe haven and, she hopes, a new life. The film is a terrifying journey into a world where you can't trust your eyes, and it's packed with intriguing little details that you'll be thinking about long after the credits have rolled. So in celebration of all those little details and what they might mean, this is the ending of Bird Box, explained. 
Oh, and SPOILERS AHEAD for the film.