Mimi Rogers And Titus Welliver Reunite For Bosch: Legacy 31 Years After Appearing In This Musical - Exclusive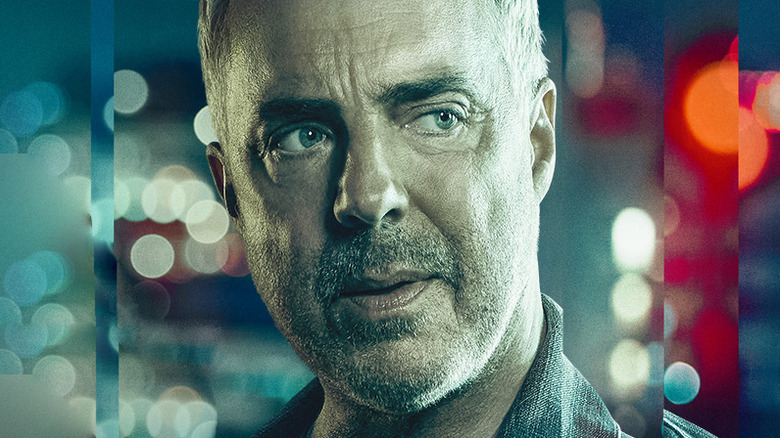 Amazon Freevee
After appearing alongside each other for seven seasons in Amazon Prime video's "Bosch," Titus Welliver and Mimi Rogers are well known for their respective portrayals of LAPD Detective Hieronymus "Harry" Bosch and civil rights attorney Honey "Money" Chandler. In fact, this duo's bumpy on-screen relationship goes all the way back to the very first episode in the franchise.
In "Bosch" Season 1, Episode 1 ("'Tis the Season"), Chandler quickly earns Bosch's ire in an extremely public setting. In the aftermath of an officer-involved shooting, the veteran detective finds himself facing cross-examination from Chandler during a wrongful death lawsuit. Although Bosch is fairly accustomed to such protocols, this particular encounter with the shrewd attorney briefly throws him for a loop when she brings up his mother's murder. Needless to say, Bosch holds a grudge against Chandler for some time after the incident.
However, despite Bosch and Chandler's misgivings toward each other, the two eventually come to form a truce of sorts by the time of Amazon Freevee's "Bosch: Legacy," in large part due to Chandler's relationship with Bosch's daughter, Maddie (Madison Lintz). While we still don't think we would call them friends per se, it's undeniable that these characters' working relationship has come a long way since the actors first appeared in the series.
Eagle-eyed visitors to Rogers and Welliver's IMDb pages will quickly notice that the two talented performers share credits in more than 45 different productions. In addition to many episodes of "Bosch" and "Bosch: Legacy," the two also once appeared in a notable musical biopic. In an exclusive interview with Looper, Rogers and Welliver reflected on their time working on this '90s movie.
Titus Welliver and Mimi Rogers both had a part in The Doors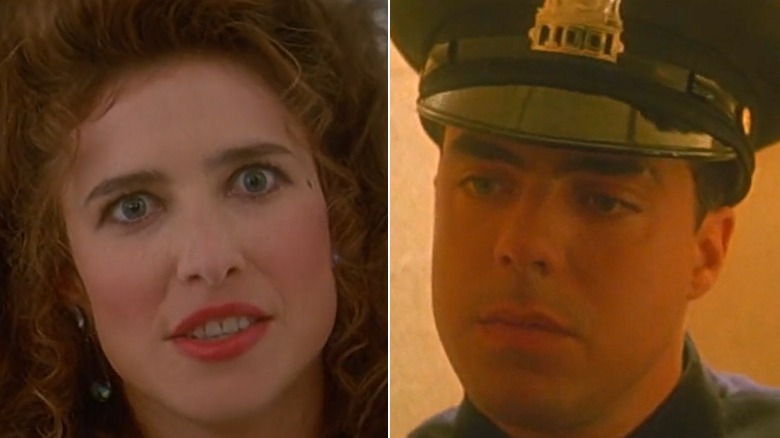 Tri-Star Pictures
In 1991, Mimi Rogers and Titus Welliver both played relatively small roles in "The Doors," Oliver Stone's biographical film centered on the life of the late Jim Morrison (Val Kilmer). Although the two future co-stars didn't actually work together on the film, it's certainly notable that their paths first crossed so long ago.
In the film, Rogers plays a magazine photographer who shoots a rather intimate set of pictures of Morrison. Although Rogers only spent a single day working on the movie, it appears the experience left a lasting impression nonetheless. "It was me, Val [Kilmer], and Oliver [Stone] alone for 15 hours," Rogers said, laughing. "Hair raising and wild and interesting, yeah."
Welliver's scene in the film is even shorter; He plays a cop who attempts to arrest Morrison at a concert. However, according to the "Bosch: Legacy" star, this one scene wasn't always meant to be his only moment in the film. In fact, Welliver claims he was originally supposed to appear in four different scenes. "I worked on that film for almost five months where they would fly me out, and then I would shoot, and then they'd send me back to New York, and then fly me back out," Welliver said. "There's one scene that's left, which is the New Haven concert macing scene."
Despite the fact that their scenes in the movie are relatively short, both Rogers and Welliver appear happy to have played roles in the film. "It was an interesting experience, to say the least," Welliver said. "It's a film I'm really proud of being a part of. [It was] a very, very tiny part, but it was an interesting experience."
"Bosch: Legacy" is available for streaming on Amazon Freevee (formerly IMDb TV).