Star Trek: Discovery Season 2 Not Expected Until 2019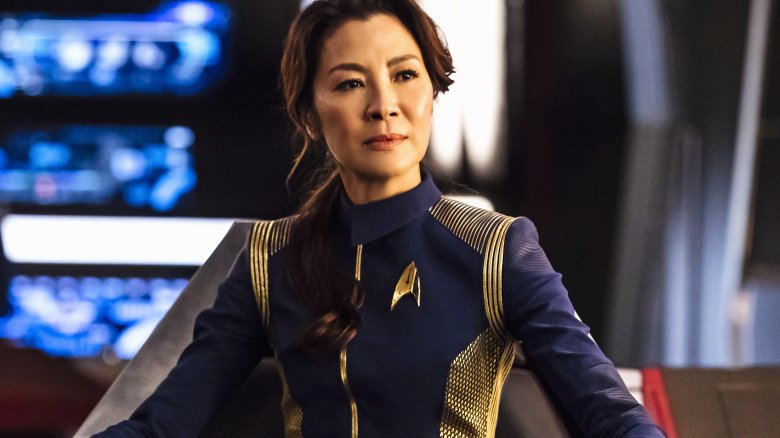 It takes a long time to build such a big galaxy.
After a remarkably strong premiere on Sunday for Star Trek: Discovery drew millions of viewers to the CBS network and garnered record-high signups for CBS All-Access, the chances that the voyages of the Starship Discovery will continue beyond its current run of 13 episodes are looking fairly high. 
But according to executive producer Alex Kurtzman, speaking after the premiere to The Hollywood Reporter, it will probably be a good long while before a second season of the brand-new Star Trek season comes around, whether a renewal order comes quickly or not.
Discussing the intense labor it takes to bring an episode of the effects-heavy sci-fi show to the screen, Kurtzman said the process was like "mixing a movie" because "every episode is huge." 
"It's a very complicated, elaborate process," Kurtzman said of making episodes, which he said took anywhere from three to five months to fully develop and finish. "We're not kidding around with the visual effects. It's four to five months just for the visual effects, per episode."
Following the high-profile delays that plagued the series during its development process, Kurtzman said that a new season of episodes wouldn't premiere until "ideally, on the early side of 2019." He also emphasized that he preferred to keep the release date flexible as they work on the series, especially at this early point, so that they can ensure the quality of the show will be left uncompromised by time constraints. 
Regardless of when or if the second season comes to pass, the makers of the show aren't going to be dragging their heels in bringing it to fruition. "Hopefully we'll get an order for season two," he said. "I don't know that we'll have a tremendous amount of downtime between seasons."
Additionally, the series may not necessarily be locked-in to doing 13-episode seasons, with the producer on record as saying he "always like[s] less" when it comes to episode orders—especially on a series as effects-heavy as Trek. 
The cast and crew of Discovery are currently still in production on the final episodes of the show's first season, which will begin airing on CBS All-Access in January 2018. The first two episodes of the series, "The Vulcan Hello" and "Battle at the Binary Stars", are streaming on the service now, with new episodes to be released each Sunday until a short break occurs near the end of the year.
We'll have more the future of Star Trek: Discovery and everything else sci-fi as the news develops. While you wait for the next episode of Discovery to roll around, check out our feature on the most rewatchable sci-fi movies of the last decade.