Star Trek: Discovery Premiere Watched By 9.6 Million Viewers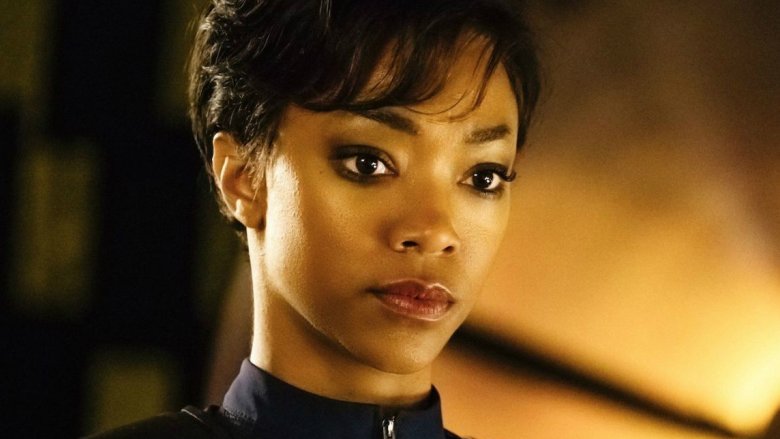 There were warning signs, there was drama behind the scenes, but against all odds, Star Trek: Discovery is coming strong out of the gate.
According to a report by Deadline, 9.6 million people tuned into CBS on Sunday night to watch the premiere of the long-awaited first episode of the latest Star Trek series. Internally, CBS expects that number to rise as 7-day delayed viewing is taken into account. 
Not only did the premiere of the unabashed sci-fi legacy series draw a lot of eyeballs, the first two episodes were also well-received by critics, with Rotten Tomatoes showing an 89% approval consensus among reviewers. This comes as a massive sigh of relief to Trek fans everywhere, after reports of embargoes on reviews of the first episodes (coupled with the series' protracted development process) sent fan expectations into a nosedive. 
The launch of the new Star Trek series was also accompanied by the largest spike in single-day signups ever for CBS' All-Access service, which will exclusively stream new episodes of Discovery on Sundays for the remainder of its 13-episode first season. 
The season's episode release schedule will be split, with eight episodes rolling out now, and the final seven beginning to stream in January 2018. The first two episodes of the series, "The Vulcan Hello" and "Battle at the Binary Stars", are available for viewing on the service now, which prospective members can sign up for at a price of $5.99 a month (or $9.99 a month for ad-free viewing.)
Star Trek: Discovery is the first new TV series in the franchise since the end of Enterprise in 2005, the fifth live-action show in the series and the second chronological prequel. It stars Sonequa Martin-Green as Commander Michael Burnham, a human raised by Vulcans who follows a tumultuous career path within the United Federation of Planets' Starfleet as a war with the Klingons looms.
The series also stars James Frain, Rainn Wilson, Doug Jones, Anthony Rapp, Chris Obi, Mary Chieffo, Terry Serpico, Maulik Pancholy, Sam Vartholomeos, Rekha Sharma, Kenneth Mitchell, Clare McConnell, and Damon Runyan. 
We'll have more news on Star Trek: Discovery as we—well—uncover it. Watch the nostalgia-inducing opening credits sequence for the new series here, and for more about the groundbreaking, long-running sci-fi universe, check out our feature on the blockbuster ideas that Star Trek did first.