Star Trek: Discovery Leads To Record CBS All Access Sign-Ups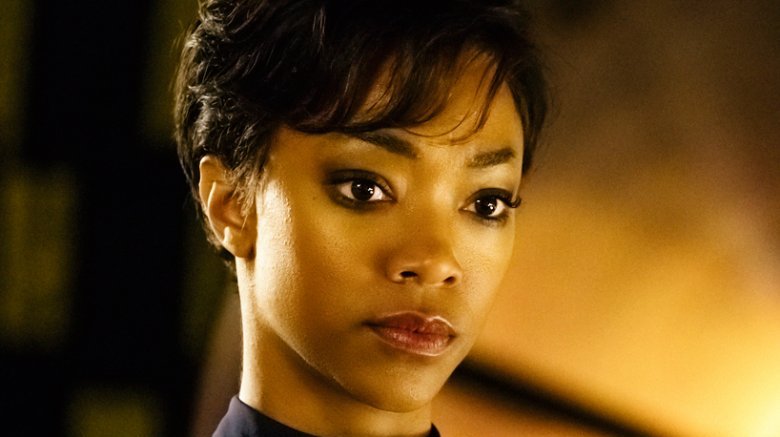 CBS All Access is ready to boldly go where it has never gone before– to record high sign-ups thanks to the launch of Star Trek: Discovery. Deadline reports that the network's streaming service topped its previous record for single day sign-ups spurred by February's Grammy Awards for Sunday's premiere. They have also topped their sign-up records for the week and month due to Discovery, the return of the NFL, and the season finale of Big Brother.
Discovery stars Sonequa Martin-Green as First Officer Michael Burnham, the first human to attend the Vulcan Learning Center and the Vulcan Science Academy. The pilot, which we won't spoil here, features Burnham making a difficult choice, one that affects her, the Federation, and the entire universe. The show's first two episodes were received positively by most critics, who awarded it with an 86 percent on Rotten Tomatoes.
The rest of Star Trek: Discovery's ensemble cast includes Jason Isaacs, Michelle Yeoh, James Frain, Rainn Wilson, Doug Jones, Anthony Rapp, Chris Obi, Mary Chieffo, Terry Serpico, Maulik Pancholy, Sam Vartholomeos, Rekha Sharma, Kenneth Mitchell, Clare McConnell, and Damon Runyan. The first two episodes are available on CBS All Access now, with new episodes hitting the streaming service every Sunday through Nov. 5. After that, the show will take a short break before beginning to premiere the second half of its run in January of 2018. 
While we wait for new episodes of the series to premiere, see some actors whose careers died after their Star Trek appearances.