The One Role That Changed The Course Of Ray Liotta's Career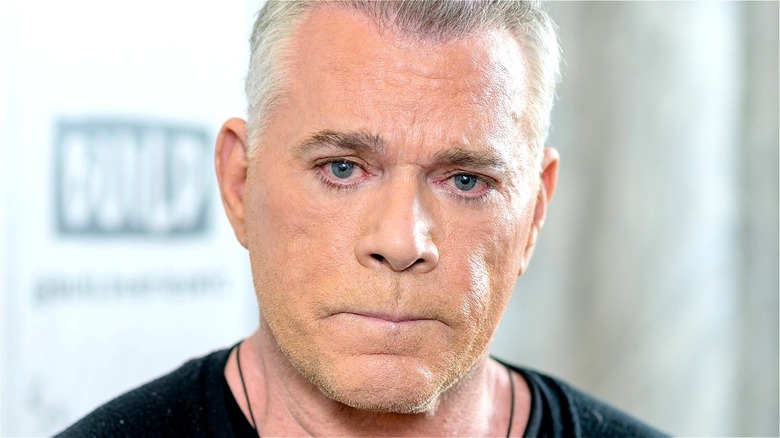 Roy Rochlin/Getty
On May 26, it was publicly announced that iconic "Goodfellas" actor Ray Liotta died at 67 years old. On the whole, Liotta was an accomplished actor in works across a variety of genres, though for many, he's inseparable from his roles in crime dramas. In addition to portraying the main character in "Goodfellas," Liotta starred as a cop in "Narc," as the criminal protagonist of classic video game "Grand Theft Auto: Vice City," and as a pair of twins in the "Sopranos" prequel "The Many Saints of Newark," among other, similar projects.
Liotta, as it turns out, never wanted to be thought of solely as a mafia movie actor, and at one point turned down a role in "The Sopranos" for that very reason. Some of his numerous non-crime-related roles include Shoeless Joe Jackson in baseball drama "Field of Dreams," a supporting part in the romantic comedy "Something Wild," and a ruthless lawyer in the Noah Baumbach melodrama "Marriage Story" (via IMDb).
However, before Liotta secured any of these notable roles, let alone became one of cinema's most iconic wise guys, his first big break came courtesy of a daytime soap opera.
Ray Liotta's stint in Another Life kickstarted his acting career
Following supporting roles in two made-for-TV movies, Ray Liotta's fist significant acting gig was as Joey Perrini on the daytime soap opera "Another World." Liotta portrayed the character for 36 episodes in total between the years of 1978 and 1981, which would have made him 24 years-old at the time of his first appearance.
In an interview published in conjunction with the release of "The Many Saints of Newark," Liotta described his "Another World" role to Rolling Stone as a formative experience during a time he was new to the world of acting. "I got 'Another World' six months out of graduating. It happened really fast. It just so happened it was really, really good training," Liotta said. "These were unbelievable people I was working with, these great stage actors, really seasoned, and our producer made sure they would be free to go and do plays when they wanted to. So I learned a lot being around them."
While a number of years passed between Liotta's "Another World" stardom and his first major film, the series provided Liotta with some significant on-set experience early on, proving integral to his storied career.