The Real Reason Ray Liotta Turned Down A Sopranos Role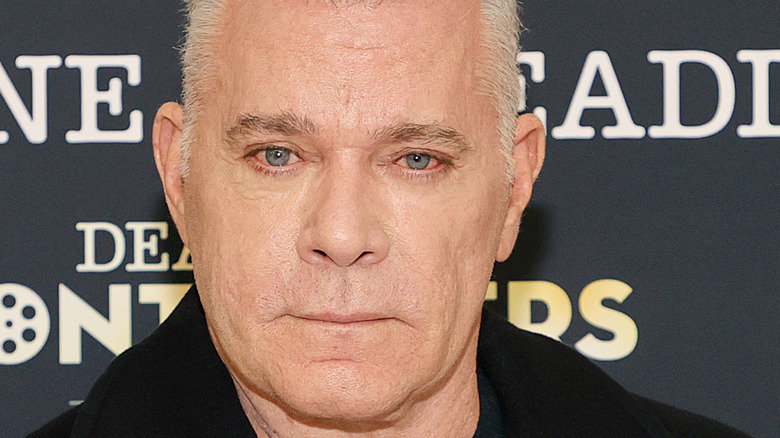 Jamie Mccarthy/Getty Images
To say that "The Sopranos" is considered one of the best shows of all time is pretty much stating the obvious nowadays. Even in a world where tons of critically acclaimed shows have aired since it went off the air, "The Sopranos" routinely comes up when talking about the most influential shows of all time. Created by David Chase, "The Sopranos" focuses on the eponymous family, chiefly Tony Soprano (James Gandolfini), who is the leader of a mobster criminal organization.
During the peak of its popularity, "The Sopranos" featured a multitude of celebrity guest stars, including Jon Favreau, Sir Ben Kingsley, and Davide Lee Roth. Funnily enough, these celebrities all played fictional versions of themselves mingling with mobsters in one form or another. However, not all celebrities were interested in appearing the series. In fact, legendary actor Ray Liotta, who would go on to appear in "The Sopranos" prequel movie "The Many Saints of Newark," once turned down a role in the hit crime show. 
A role in The Sopranos did not feel right for him at the time
According to Yahoo, there were rumors swirling for years that Ray Liotta had once turned down the lead role of Tony Soprano. However, during an interview with Screen Rant, Liotta flat out denied that he had ever been offered such a major role in the show. He did go on to say that he talked to David Chase at some point about appearing in the shown in Season 3 or Season 4, but that it never worked out. Elaborating further on this in a separate interview with The Guardian, Liotta revealed that the role was Ralphie, who ended up being portrayed by Joe Pantolioano instead.
As for why he never accepted the role of Ralphie, Liotta said, "I didn't want to do another mafia thing, and I was shooting 'Hannibal.' It just didn't feel right at the time." However, this would not stop him eventually appearing in the franchise with "The Many Saints of Newark" movie, but Liotta believes that viewers do not need to watch the entire show of "The Sopranos" to understand that particular movie. While it's a shame that Liotta never properly appeared in the series, the actor has finally put to bed the rumors that he was supposed to play a much larger role in the series, perhaps even Tony himself.