Top Gun: Maverick's Jennifer Connelly On Learning To Sail, Flying With Tom Cruise And More - Exclusive Interview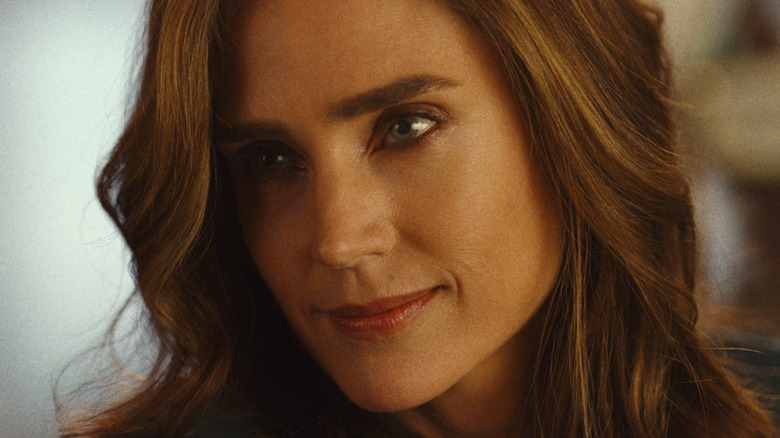 Paramount
If Jennifer Connelly's character in "Top Gun: Maverick" could have a callsign, it might well be "Phantom."
Connelly plays Penny Benjamin, who was referenced but never seen in the original "Top Gun" as the "admiral's daughter" with whom Pete "Maverick" Mitchell (Tom Cruise) spent some sexy time. Flash forward 36 years, and Penny now appears in the flesh in "Top Gun: Maverick." It seems her relationship with Maverick has waxed and waned over the years even as she built an independent life of her own, became the owner of the local watering hole (The Hard Deck) and, in contrast to almost everyone who hangs out in her bar, learned to sail instead of fly.
The actor joins the "Top Gun" universe while continuing a career that began in 1984 with the crime epic "Once Upon a Time in America" and has included films such as "The Rocketeer," "Career Opportunities," "Requiem for a Dream," "Hulk," and "A Beautiful Mind," the latter of which landed her the Academy Award for Best Supporting Actress. More recently, she appeared in "Only the Brave" (for "Top Gun: Maverick" director Joseph Kosinski) and has spent three seasons as one of the stars of the sci-fi series "Snowpiercer."
Connelly tells us that she thinks the time is right for the world to revisit the lives of Maverick and the rest of the elite "Top Gun" pilots. "It's a spectacle of a movie," she says, "but it has a lot of heart, and it really delivers."
Who is Penny Benjamin?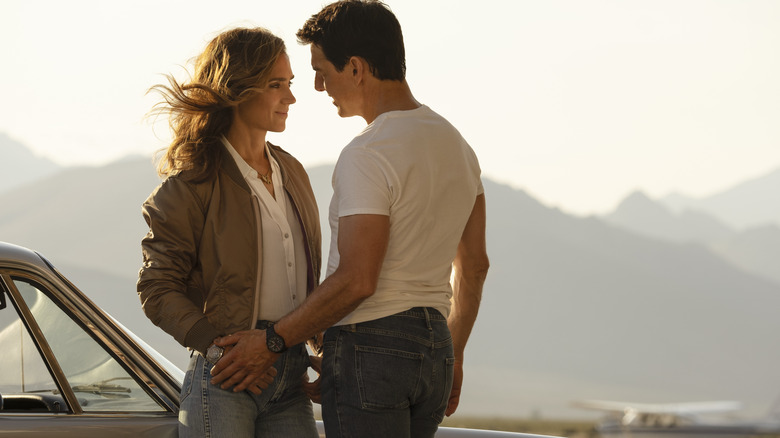 Paramount
Your character is mentioned in the first film.
She sure is.
Tell us a little bit about Penny.
She's Penny Benjamin, and clearly, in the original, Pete had been dating her. They've been in an on-and-off relationship all these years and have a lot of history. Then, he walks into her bar yet again, and they come back into each other's lives. I love the way she reacts to him and handles that unfinished business that they clearly have with so much playfulness and a little bit of mischief.
This is not a tortured relationship.
Not at all. She is someone who really wants to be happy and makes choices that move her in that direction. She looks out for herself. She's independent and strong, and she really adores Pete, but she knows him too, and she knows how to set her boundaries.
Jennifer Connelly learned to sail for a movie about flying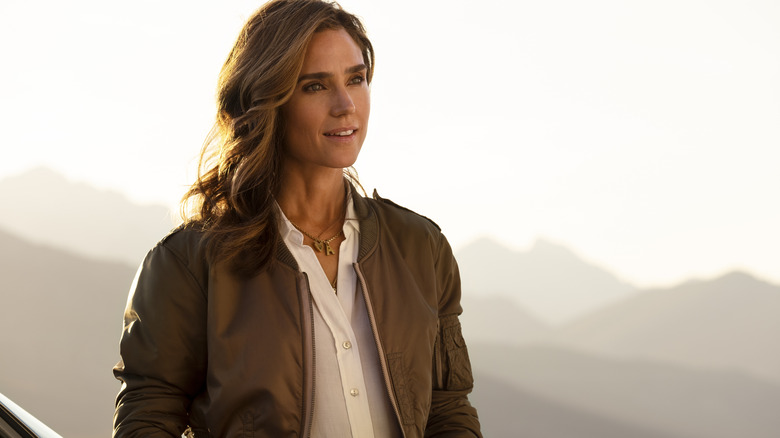 Paramount
The sailing scenes are absolutely incredible. Did you have to go through training for that?
I did. I took sailing lessons, which was really fun and sometimes terrifying, because I live in New York City. I was taking lessons in New York Harbor, which is really insane. There's so many ferries and police boats and, believe it or not, kayakers and jet skiers in New York Harbor. Who knew? There's a lot of traffic, so that was pretty funny.
You also got to go up in planes.
I got to go up in Tom's plane, his P51, with him piloting, which was pretty extraordinary.
Would you have gone through the training if they'd asked you?
Yeah, I would have. I wasn't sorry that I wasn't one of the pilots, but I would have done it.
We do have to mention that you actually got to watch the beach scene.
I sure did. It was great. It was so important that they revisited that scene, because it's such an iconic moment in the original movie. They did a great job with this version.
Why the time is right for more Top Gun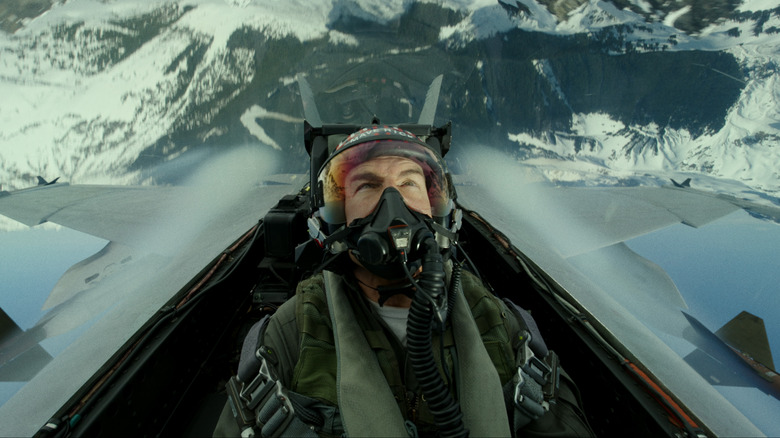 Paramount
Speaking of the original film, what sort of impact did that have on you?
The flying blew me away when I saw that. Tom Cruise is an amazing movie star. He was so charismatic as that rebellious Maverick. He made a huge impact as well.
He's very hands-on with his movies. Was there a good balance between Joe directing and Tom providing his input?
It definitely felt like a collaboration. Tom's also producing the movie with Jerry, who was part of the original movie. There was a team working on it, working together.
This was filmed in 2018 and 2019. How does it feel to finally have this movie come out?
It's great. Actually, it feels like such a great moment for it now. I know I'm so ready to be having a collective experience again. I feel like this is a celebratory movie. It's a spectacle of a movie, but it has a lot of heart, and it really delivers. If you want to go out and have an experience in a big theater with a group of people, it's so deeply satisfying.
So see this on the biggest screen that you can?
I think so. Absolutely.
"Top Gun: Maverick" is out in theaters this Friday, May 27.