The Boys' First Season Took A Shocking Amount Of Time To Film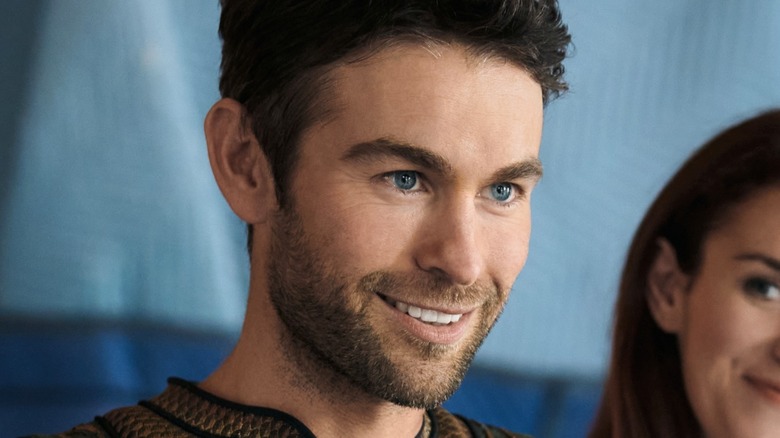 Amazon Studios
In July 2020, Amazon announced that it was renewing "The Boys" for its third season. Now, almost two years later, the show still hasn't appeared on Amazon Prime Video. Thankfully, Amazon has it pegged for a fast-approaching premiere on June 3. That said, it has been an agonizing two-year wait for the fanbase.
The whole affair calls into question how long it actually takes production studios to make a TV series. Painful as it was for fans to go 24 months without seeing The Homelander (Anthony Starr) commit war crimes, two years is not exactly an uncommon wait time. Just ask fans of the popular anime "Attack on Titan," who waited four years for the show's second season to come out.
Two years is, however, an unusual wait time for fans of "The Boys." This is especially true when compared to the series' first season, which took a shocking amount of time to film.
The Boys finished filming in less than six months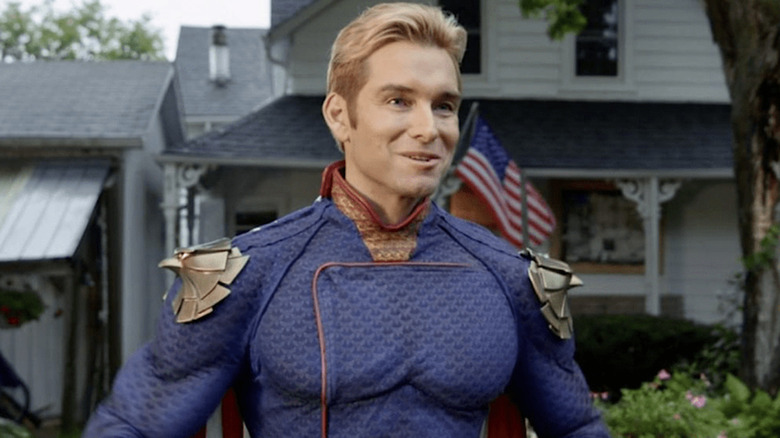 Amazon Studios
When it came to wrapping up Season 1 of "The Boys," Amazon's film crew was faster than A-Train (Jessie Usher) after a hit of the juice. Though the exact timeline of the entire filming process is unknown, we can provide a rough idea of how long it all took.
Shockingly, the whole affair was much quicker than you might expect. According to a Deadline article published on April 30, 2018, the series was scheduled to begin filming later that spring. This implies that filming likely began sometime in May 2018. Likewise, series showrunner Eric Kripke pinpointed the end of the filming process in a Twitter post made on October 15, 2018. "That's a wrap on directing the season finale of 'The Boys,'" he wrote. "Exhausting, occasionally terrifying, & the most fun I've had at work in a long, long time."
While it is uncertain how long after the filming process ended Kripke made the post, it at least gives fans a general idea of when it ended. At most, filming all eight of the hour-long episodes of "The Boys" took a bit less than six months. For comparison, the average movie takes about three months to shoot (via Stephen Follows). In twice that time period, Amazon managed to shoot the equivalent of four 2-hour movies. That's some serious work ethic. Now, if only they could do the same thing for Season 3.