Whatever Happened To Daisy Wick From Bones?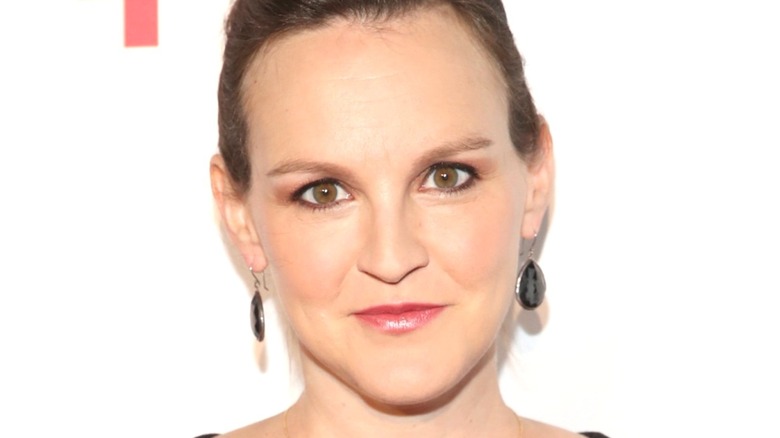 Jonathan Leibson/Getty
For the better part of its 12-season run on Fox, "Bones" regularly ranked among the funniest, bloodiest, and most thrilling procedural dramas in the primetime landscape. And for the entirety of that run, stars Emily Deschanel and David Boreanaz were flanked by one of the stronger supporting casts on television. Over the series' first three seasons, that supporting cast was pretty locked in, too, with T.J. Thyne, Michaela Conlin, Tamara Taylor, and Eric Millegan filling out most of the call sheets.
A legitimately shocking Season 3 twist involving the brilliant intern Zach Addy (Millegan) shook up the series' cast forever, however. And in Zach's heartbreaking absence, the "Bones" creatives opted not to replace the fan-favorite with a single character, but several. They did so by casting a revolving door of wildly varied personas in the intern role. One of the more charismatic, if slightly divisive, interns who popped up in Season 4 of "Bones" was the overly ambitious, perpetually nervy, and endearingly verbose intern known as Daisy Wick, who was memorably portrayed by Carla Gallo over the series' final nine seasons. Here's a look at what Gallo has been up to since "Bones" ended.
Carla Gallo has kept quite busy since leaving Bones behind
"Bones" was far from Carla Gallo's first acting gig. In fact, the actor had already made quite a name for herself in film and television circles prior to playing Daisy Wick. She'd done so via a string of memorable turns in TV projects like "Undeclared," "Carnivàle," "Californication," and "Mad Men," as well as films like "The Forty-Year-Old Virgin," "Mission: Impossible 3," "Superbad," and "Neighbors."
Not surprisingly, Gallo has kept busy in both film and television since "Bones" aired its weepy 2017 finale. Gallo's first post-"Bones" appearance came in the 2017 indie "Room For Rent," and opposite notorious comedic scene-stealer Bret Gelman ("Stranger Things"). In an interview with Film Inquiry, Gallo described creating her character Lindsay as a collaborative experience, and said, "It certainly was appealing to be allowed into the creative process because a lot of times you're just handed something and you have to figure out how to make it work."
She followed that film with a pair of Netflix offerings in the underrated black comedy "Little Evil," and the National Lampoon's biopic "A Futile and Stupid Gesture." Most recently, Gallo briefly appeared alongside Kristen Stewart in the holiday flick "Happiest Season," and with Melissa McCarthy in the heart-wrenching dramedy "The Starling."
On the small screen, Gallo also made a pair of appearances in Hulu's gonzo sci-fi comedy "Future Man," and turned up for one-off gigs in Showtime's lauded crime series "Sneaky Pete," as well as CBS' hit first responder drama "9-1-1 Lone Star." As for what's next for Gallo, she's set to appear opposite her "Neighbors" co-stars Seth Rogen and Rose Byrne in a new AppleTV+ series titled "Platonic," and in the coming-of-age comedy "Sid Is Dead." And it's a safe bet that the roles will just keep coming for the talented Carla Gallo.