Turns Out Chicago PD Fans' Makayla Theories Weren't Bizarre Enough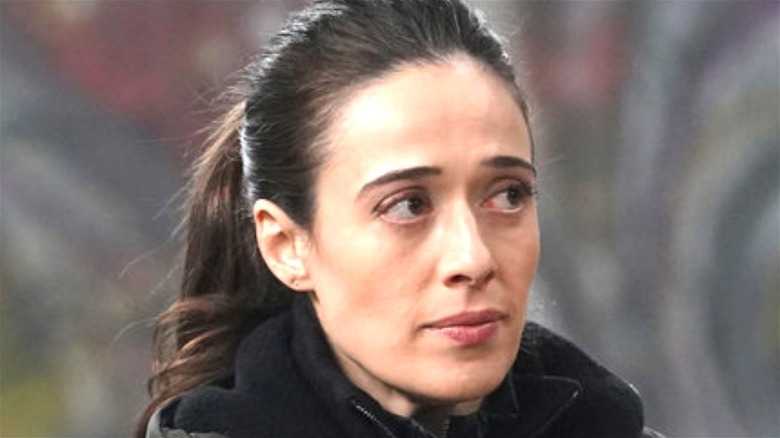 Lori Allen/NBC
Contains spoilers for "Chicago P.D." Season 9, episodes 14 and 15
The 14th episode of "Chicago P.D." Season 9 is called "Blood Relation," and it chooses to interpret the title in both ways. The episode is notorious for a bloody moment that some fans have singled out as the "Chicago P.D." Season 9 scene that went too far, but elsewhere, "Blood Relation" is all about family. 
While Kim Burgess (Marina Squerciati) is the one who discovers the trail of a particularly ruthless serial killer, she's also the focal point of the episode's other major event: The custody battle of her adopted daughter, Makayla (Ramona Edith Williams). As Makayla's uncle Theo (Derek Webster) challenges Burgess in court, she has to face her own insecurities about raising Makayla. The episode is as dramatic as "Chicago P.D." gets, and its events caused ample fan speculation. In fact, some fan theories that emerged after the episode were quite inventive ... but were they inventive enough? Let's take a look!
The many wild fan theories about Makayla's kidnapper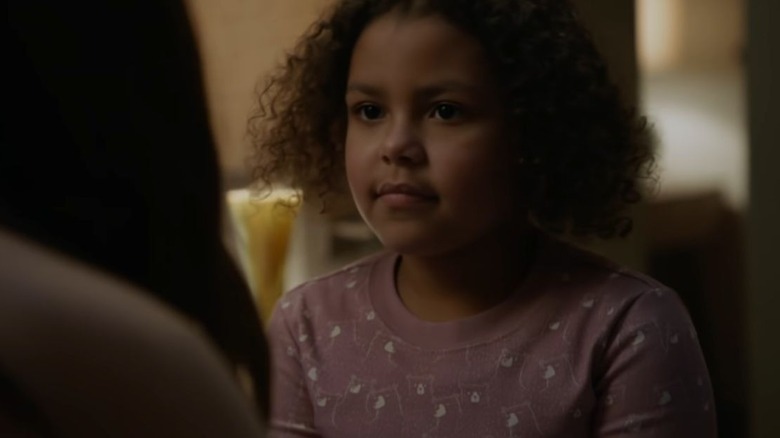 NBC
"Blood Relation" ends in a shocking and nightmarish twist: While Burgess has won Makayla's custody, someone has kidnapped the child. The identity of said someone, of course, caused numerous fans to speculate on Reddit. 
Many viewers wrote in the thread thinking that the culprit is actually Makayla's uncle Theo, who they suspected didn't take losing the court battle too kindly. "I knew from the moment the uncle stepped forward that he still has ties with his brother. There's no way that guy is that perfect," one redditor wrote of their theory, and several others expressed similar sentiments. When the One Chicago Center Twitter account asked for fan theories about the situation, the uncle was the overwhelming favorite in the fan replies, as well — though others, like @Kathy_Dominguez, suspected that Makayla's father Tariq (Shavar D. Clark) might be the true mastermind.   
Redditor u/PAACDA2 posited theories from both themselves and their husband. One agreed with the Uncle Theo theory, while another posited that the survivors of the cultist case Burgess had been working might be holding a kidnapping-worthy grudge. "He thinks that someone from the cult took her but I think it's just as likely that her uncle isn't the upstanding citizen he lets on he is ...and if it is a cult member I think it's that girls brother. He may have just pretended that he wasn't with the cult to not get arrested and get his sister a deal."
The truth about Makayla's kidnapping is even stranger than fan theories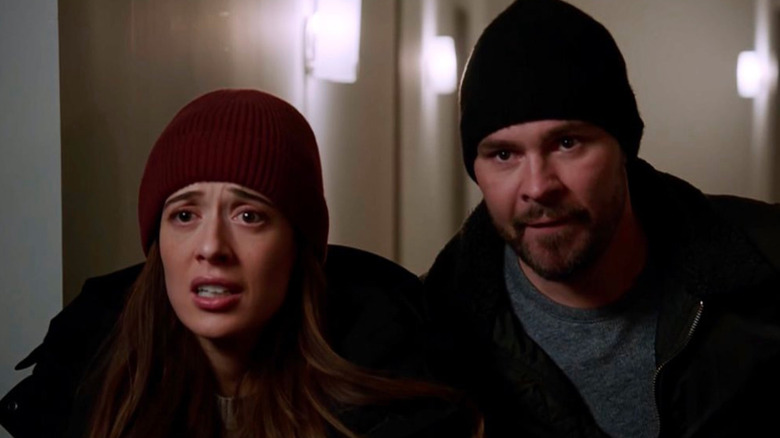 NBC
In the end, it turns out that almost everyone and virtually no-one was right about Makayla's kidnapper. Fortunately, the predicament turns out to be short-lived, as Burgess and Ruzek (Patrick Flueger) uncover the whole dastardly plan in the very next episode of "Chicago P.D." They home in on a pair of apparent pizza workers who they suspect took the girl — and when they, much like viewers, accuse Uncle Theo of orchestrating the kidnapping, it turns out that they're only somewhat right.
In a pretty interesting curveball, Theo was indeed sort of involved in the kidnapping, though in the exact opposite way people suspected, and against his will. Instead of being the kidnapper, he's actually out to save Makayla, and the real kidnappers are blackmailing him for a hefty sum of $1 million. 
Eventually, a surprise culprit emerges when it turns out that the bitter Nia Benson (Jade Crawford) from Makayla's debut episode, "Tender Age," has orchestrated the kidnapping from behind the bars. However, even the people who suspected Makayla's dad get a prize, because as it turns out, Nia has once again been working with the guy — this time, they need the money to pay off some hefty debts.
It's pretty impressive that an episode manages to deliver so many surprises, while still managing to somewhat confirm the suspicions of most fans. Luckily, the most important plot point is also resolved, and Makayla is back home by the time Episode 15 ends.