Kevin Doyle Explores Darkness In The Witcher And Law & Order: UK - Exclusive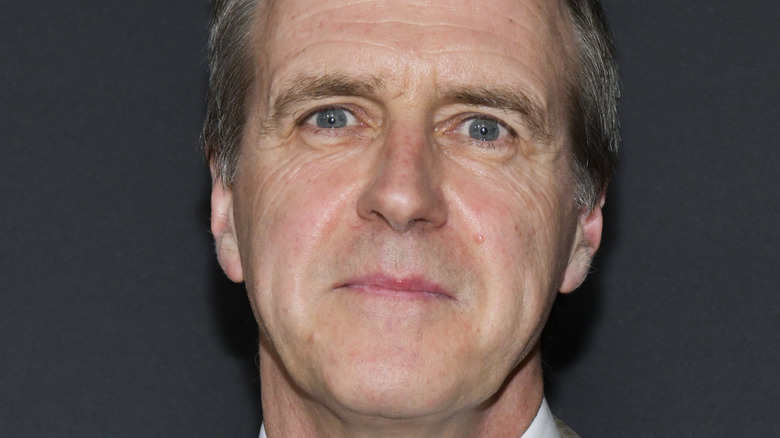 Rodin Eckenroth/Getty Images
When we ponder some of the most enduring characters of British television, as of late, it's impossible not to add Mr. Molesley to the list. The beloved "Downton Abbey" character — who went from butler to footman to school teacher — was brought to life throughout the celebrated series by none other than Kevin Doyle, and while he revealed to Looper that Mr. Molesley was just supposed to be in an episode or two, the character became a staple of the show.
Fast forward four years after the titular series came to a close, and fans were delighted when "Downton Abbey," the film, was released in theaters. As if the team behind the project were mind-readers, the celebrated show is back in cinemas again as of May 20, as the latest chapter of the Crawley family continues in "Downton Abbey: A New Era." Ahead of the film's premiere, we sat down with Doyle to discuss not only his character of Mr. Molesley and his production experience, but also to explore his expansive career (and to pick his brain about Mr. Molesley's relationship with Phyllis Baxter).
Doyle has also appeared in the likes of "Law & Order: UK," "Doc Martin," and "The Witcher," bringing incredibly different characters to life. Given that we had some uninterrupted time with the actor, we had to learn more about his illustrious career, ranging from the halls of Downton to the fantasy world of Geralt of Rivia's monster hunting.
Kevin Doyle embraced the drastically different world of The Witcher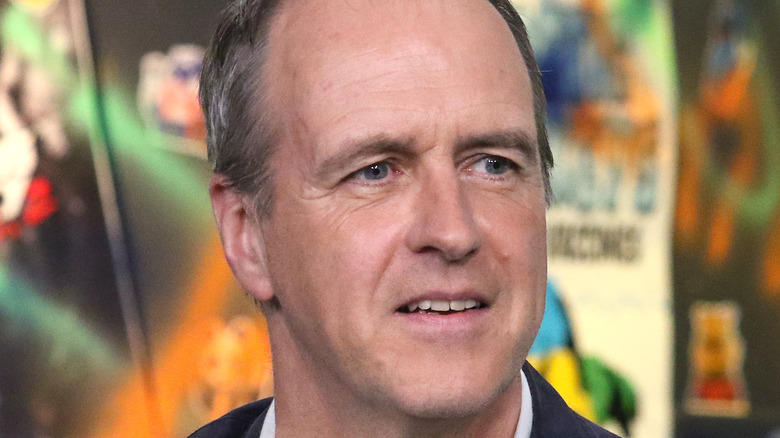 Jim Spellman/Getty Images
While Kevin Doyle's Mr. Molesley is a soft-spoken, lovely man who does bring a bit of surprise throughout "Downton Abbey: A New Era," the actor has embodied a variety of roles throughout his four-decade-long career, diving headfirst into new opportunities. When we sat down with Doyle ahead of the film's premiere, we diverted the conversation toward his work in other entertainment areas, the actor reflecting on "particularly brutal" roles in the likes of "Law & Order: UK" and "The Witcher."
"I've been [acting] for 40 years now ... I would hate to have a career where I played the same part forever," Doyle told us. "I played a lot of very dark characters, but that's great to explore. For instance, when I finished shooting the TV series of 'Downton Abbey,' I went straight into something else called 'Happy Valley,' which is again, a very dark place."
Moving into a dark, fantasy-like environment, Doyle further explained to us that he thought his "elven days were behind [him]," but he embraced the role of Ba'lian in "The Witcher" wholeheartedly.
The actor enjoys stepping into 'other people's shoes'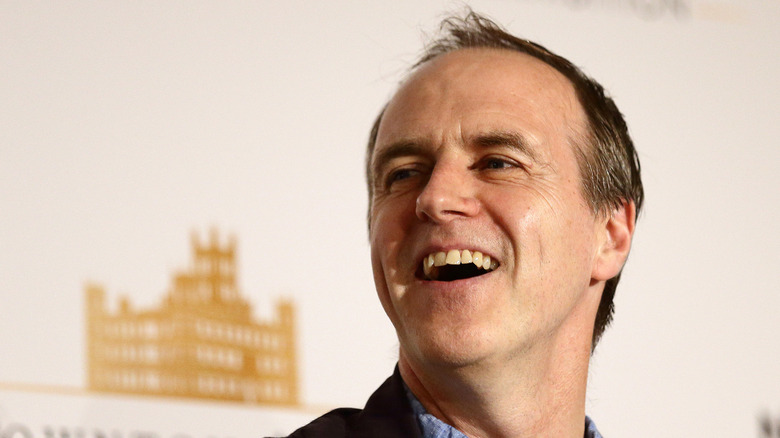 Suhaimi Abdullah/Getty Images
The world of "Downton Abbey," of course, is a beautiful, complex arena that has presented viewers with an incredible ensemble cast. While Kevin Doyle's Mr. Molesley remains a celebrated character among viewers, the actor divulged to us that he's found it thrilling to embrace new opportunities, explaining that his time on "The Witcher," "Happy Valley," "Law & Order: UK," and more presented fresh avenues to explore.
"It was lovely to go in and do something like ['The Witcher'] for a while, but as I said, that's the lovely thing about acting," Doyle told us. "You get to step into other people's shoes for a while. It's a gorgeous thing."
Of his illustrious career — currently giving viewers a fresh chapter of Mr. Molesley's life — Doyle said that his next chapter is taking him to the stage.
"If all things go to plan, I'm doing a play in Toronto next," Doyle told us toward the end of our exclusive interview. "That's all I know about at the moment," he continued, saying that "it will be lovely" to be back in the live theater scene once again.
"Downton Abbey: A New Era" is now playing exclusively in theaters.