The Drastic Change Millie Bobby Brown Is Ready To See On Stranger Things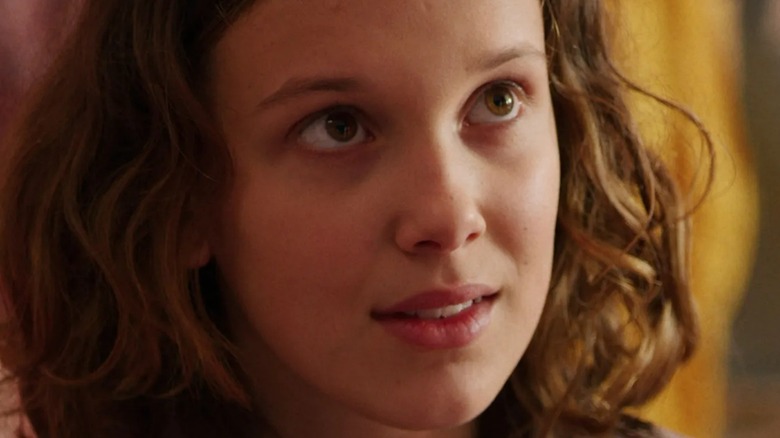 Netflix
"Stranger Things" has stood as one of Netflix's flagship original shows since arriving on the streamer in 2016, and it's not hard to see how it earned such a lofty position. The show's creators, Matt and Ross Duffer, found a perfect balance between teen drama, supernatural horror, and 1980s nostalgia, resulting in a series that a wide swath of subscribers have given a chance and stuck with ever since. Thus, "Stranger Things" has made it to four seasons, with the fifth serving as its endpoint and a farewell to the massive fanbase it generated.
However, before we jump to Season 5, all eyes are on Season 4, which has been divided into two parts. According to the "Stranger Things" Twitter page, Part 1 will include seven standard episodes, while Part 2 will provide two longer installments. Regardless of the format, though, if trailers are of any indication, then the next batch of episodes will be absolutely bonkers and more than make up for the three-year wait. At the same time, not everyone is interested in the same old "Stranger Things" formula, especially Eleven herself, Millie Bobby Brown.
Ahead of "Stranger Things" Season 4's debut, Brown voiced her desire to see the show make a drastic change at some point in the future.
Brown wants to see more character deaths in the future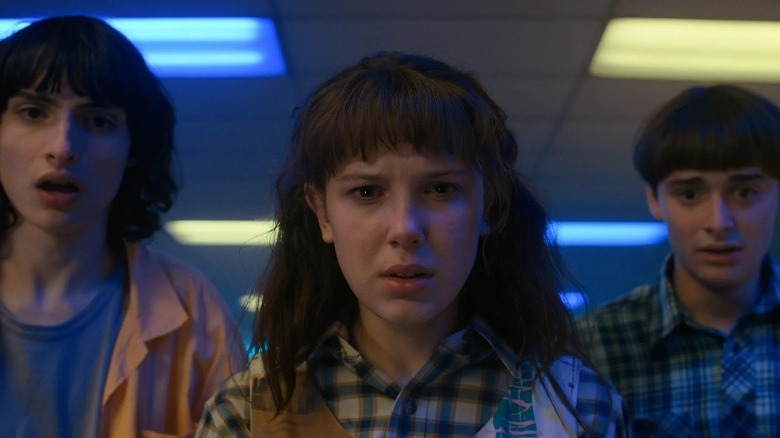 Netflix
On May 20, 2022, Millie Bobby Brown and Noah Schnapp — the actor behind Will Byers — sat down with The Wrap to discuss "Stranger Things" Season 4 and all that went into it. During the chat, she touched on something about the series that has begun to bother her: the size of the cast. "Kill me off! They tried killing David [Harbour] off, and they brought him back...The Duffer Brothers are sensitive Sallies who don't want to kill anybody off," Brown said jokingly before clarifying that she trusts the Duffer Brothers' creative vision for the show despite their hesitation toward permanent death.
Though Brown seemingly hints that everyone will survive "Stranger Things" Season 4, it stands to reason that at least someone won't make it to see Season 5. After all, in an interview with Entertainment Weekly, Millie Bobby Brown explained that Eleven is headed in a worrisome direction. "You get to see Eleven in the darkest state she's ever been. This has definitely been the hardest season I've ever filmed," she revealed. As an incredibly powerful telekinetic, Eleven venturing down a dark path could spell doom for her foes as well as her friends if she's not careful. Worse yet, what evil, deadly forces have brought her to this point?
The first volume of "Stranger Things" Season 4 episodes premiere on May 27, 2022, with the second arriving on July 1. Now is as good a time as any to cross your fingers that your favorite characters don't end up as casualties of Millie Bobby Brown's cast-shrinking wish.