Fans Weigh In On The Gnarliest Stunt From Jackass 4.5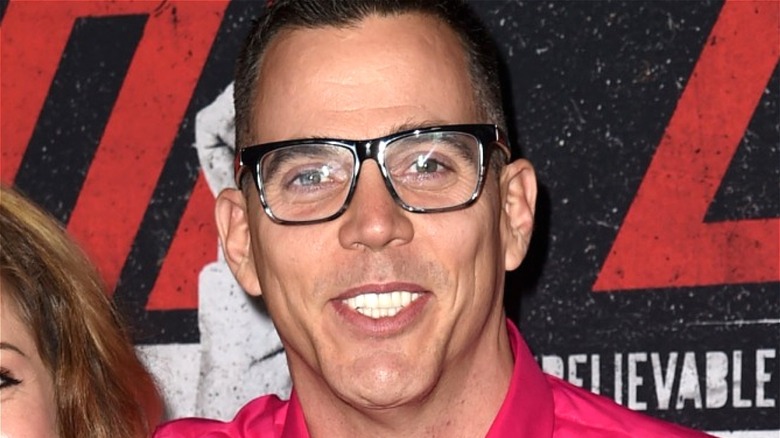 "Jackass Forever" premiered on February 22, 2022, and when it did, not only did it introduce fans to a whole new crop of foolhardy stunt performers, it also offered up a smorgasbord of dangerous, vile, and hilarious stunts.
Several of the pranks in "Jackass Forever" are worthy entries onto the list of all-time greats. There was the Godzilla-esque opening sequence that featured Chris Pontius' genitalia menacing a city. There was Johnny Knoxville's ill-fated attempt at being a bull rider, a stunt that injured him so badly it effectively forced him to retire. There was the whole sequence involving kissing tasers, which made newcomer Rachel Wolfson an instant star.
As if that wasn't enough, "Jackass 4.5" is now available on streaming services and on home video. Like "Jackass: The Lost Tapes," "Jackass 2.5" and "Jackass 3.5," it's a super-sized version of the film that includes more stunts than what were shown in the theaters, as well as behind-the-scenes commentary on how many of the stunts were pulled off.
With the arrival of "Jackass 4.5," fans are debating which of these unseen stunts is the gnarliest. One of them stands out.
Tying bricks to their you-know-whats is about as gnarly as it gets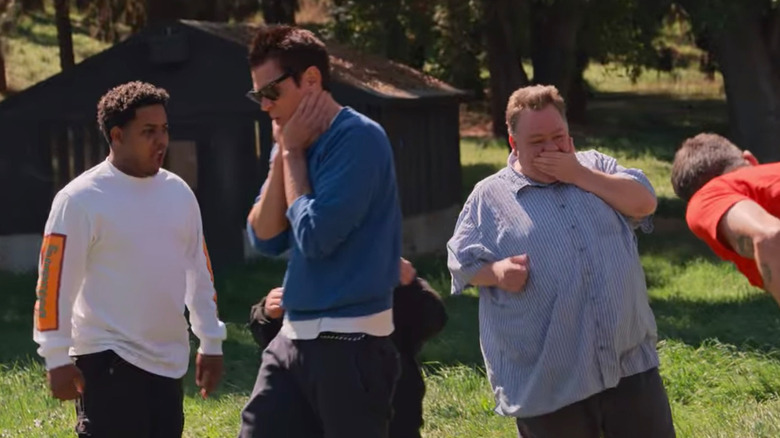 Paramount Pictures/Netflix
On Reddit, Redditor u/HowAboutNooo started a megathread about "Jackass 4.5" and asked fans to name the gnarliest stunt in the film. The answer with the most upvotes was from Redditor u/GrandTheftGromit. "Gnarliest may well have been that brick stunt," they wrote.
"The brick stunt" is a polite way of describing it. At around the 75-minute mark, Johnny Knoxville emcees a stunt where Dave England, Ehren McGeehee, Chris Pontius, and Steve-O all climb onto a scaffolding and tie bricks to their genitals. All four are challenged to throw the brick off the scaffolding, but the catch is that two of the strings are too short and won't hit the ground.
It's easily visible which two strings are shorter, which Steve-O sarcastically points out at the beginning of the prank. Sure enough, when the guys drop their bricks, Steve-O and Dave England are the unlucky ones. Dave England even sustains an injury that's too graphic to even describe here. "I am so dumb for agreeing to do it at all," England says.
Elsewhere on Reddit, more fans pointed to the brick stunt as the most extreme. On the Jackass subreddit, Redditor u/rsilveywps posted: "Bro that brick stunt. God that was hard to watch, holy sh*t."
Redditor u/rsilveywps agreed, writing, "I'm surprised none of them (especially Dave) fell off the scaffolding. I expected it after they hunched over in pain."
Redditor u/darkness_escape was equally impressed, responding "How was that not in the main movie?"
All valid points. It's said that an artist must suffer for their art. If that's true, "Jackass 4.5" is a masterpiece.