The Jackass Forever Scene That Went Too Far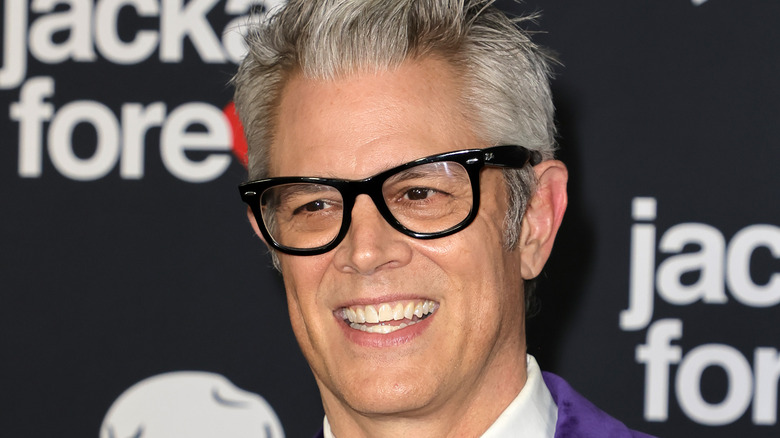 Kevin Winter/Getty Images
The "Jackass" gang has always prided themselves on pushing the boundaries of stunts and pranks in the most elaborate ways possible, and "Jackass Forever" is no different. Sure, they might be a little older, but their childlike sense of humor still remains. As of the time of writing, the 2022 movie has an 89% critics rating and a whopping 96% audience score on Rotten Tomatoes. It looks like "Jackass" fans are impressed with what the gang has up their sleeves for their latest outing. 
The guys and gals of "Jackass Forever" get away with some truly shocking antics in the new movie, but that is to be expected considering they've already pulled off some of the filthiest stunts and pranks ever put on screen. After all, who can forget the Fart Mask in "Jackass 2," or the Poo Cocktail Supreme from "Jackass 3D?" It's safe to say that no one is going into "Jackass Forever" expecting a family-friendly documentary about a group of best friends — although it is strangely wholesome at times — but the film does go to some extreme lengths to make the audience laugh.
But there's a very specific "Jackass Forever" scene that was tough to watch, even for fans of the franchise.
Danger Ehren takes on a pogo stick in the Cup Test
Since the gang has all grown older since the last time they caused chaos on screen in 2010's "Jackass 3D," they reminisce about some of their older stunts. One of the things they recreate is the Cup Test from the "Jackass" TV show, a stunt that saw Johnny Knoxville testing the limits of a protective sport's cup by allowing himself to get hit in the crotch in a variety of ways (surprise, surprise, it isn't very protective). But in 2022, it's Danger Ehren who's wearing the cup, and he takes a number of shots to the family jewels in a wince-worthy series of stunts.
Fans have made it clear that the final part of the Cup Test, which sees Dave England bouncing on Ehren's groin with a pogo stick, is the worst. For anyone who is able to imagine what that feels like, the stunt is incredibly painful to watch, and it got fans on Reddit talking. 
In a Reddit thread about the film, u/chakum got the ball rolling, calling the pogo stick test "one of the gnarliest things in the movie." Redditor u/thefranchise305 commented on a different thread to share their experience watching the scene in a theater, saying, "The collective gasps and oooh's in the theater ... after the pogo test!" 
For u/SteppingStonez1998, it's a scene they won't soon forget, as they wrote, "Seeing Ehrens bruised balls after getting hit by that pogostick will haunt me for quite some time." And that sentiment was echoed by u/ThatProlleyTroblem, who added, "That pogostick is gonna pogo-stick with me for a looong time."