Heath Probably Won't Appear In The Walking Dead Season 8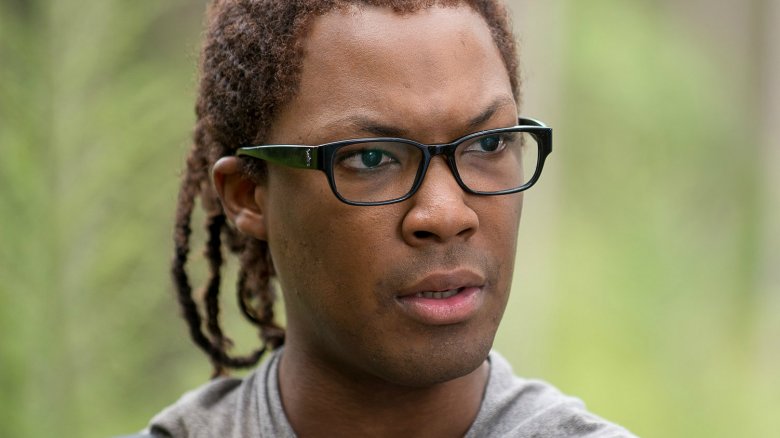 AMC
With everyone coming together to battle Negan in the upcoming season of The Walking Dead, is there a chance that Heath will come back into the fray? Don't count on it.
Showrunner Scott M. Gimple told Entertainment Weekly that the Alexandrian played by Corey Hawkins is still out there somewhere, but he likely won't be part of season 8.
When asked if there's a chance we'll see Heath, Gimple said, "Not a huge chance." However, he didn't close the book on the character. "We definitely have not seen the last of Heath, period. I will say that. I don't mean to disappoint the Heathies. He will be on the show. He will be within The Walking Dead again."
The Walking Dead's answer to Gendry (Joe Dempsie) on Game of Thrones, we learned in season 7 that Heath went out on a supply run with Tara (Alanna Masterson) and the two became separated when a bunch of walkers ruined everything. Tara eventually made it to a village populated only by women and children, and when she came back to find Heath, he was gone, presumably escaping in their camper. However, he did apparently lose his glasses in the fight. When Tara returned to Alexandria, Heath wasn't there either.
The main reason that Heath disappeared is because Hawkins scored the lead in Fox's 24 reboot, 24: Legacy. But that show was canceled a few months ago, which means Heath could make his way back to The Walking Dead. But it sounds like it won't happen until at least season 9.
Season 8 premieres Oct. 22. Check out a new teaser, then learn the untold truth of the show.