Rick Rallies The Troops In The Walking Dead Season 8 Teaser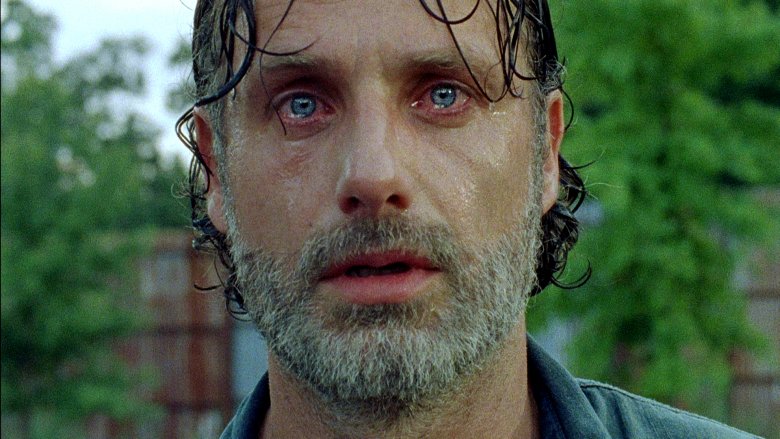 AMC
The survivors on The Walking Dead are getting really good at motivational speeches.
AMC released a new teaser for the upcoming eighth season, and both Rick (Andrew Lincoln) and Maggie (Lauren Cohen) do their best to prepare everyone for the upcoming "All Out War" with Negan (Jeffrey Dean Morgan). Watch it below.
"The world is ours by right," says Rick. "We've come together for it. All of us."
Everything in season 7 has been building to this, with the scattered communities of Alexandria, the Hilltop, and the Kingdom coming together to take on their shared enemy: the Saviors.
"We need to keep our faith in each other," Maggie says. "If we can hold onto that with everything we have, the future is ours. The world is ours."
While the long-awaited storyline from the comics will begin in season 8, it'll also be resolved then. Showrunner Scott M. Gimple said "the war will absolutely be resolved by the end of season 8."
The Walking Dead returns to AMC on Oct. 22. While we wait, find out the untold truth of the show.
A war can't be fought alone. Season 8 premieres October 22. #TWD pic.twitter.com/YlkYA6YZuX

— The Walking Dead AMC (@WalkingDead_AMC) September 21, 2017