Stranger Things' Finn Wolfhard Is The Only One Who Knows The Plan For A Spin-Off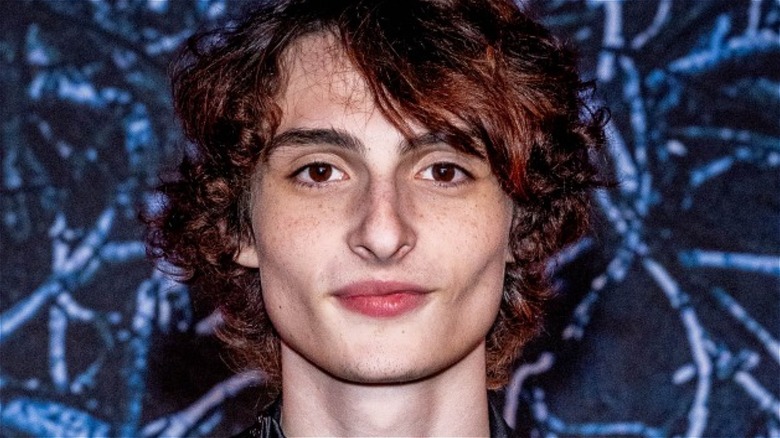 Roy Rochlin/Getty
"Stranger Things" has two more seasons on the books before it concludes, but its creators are already looking to the future. When it first dropped on Netflix in 2016, the drama about a group of children embroiled in the paranormal phenomena of their small town was an unlikely hit for the streaming giant. Its co-creators, Matt and Ross Duffer, famously faced rejection from 15 other networks before Netflix picked up the first season (via Business Insider). But the show was massively successful, transforming its child stars from unknown factors into household names and garnering a spate of awards, including an Emmy for outstanding casting after its first season.
Along with Millie Bobby Brown, who plays Eleven, and David Harbour, who plays the endearingly dour police chief Jim Hopper, "Stranger Things" has catapulted Finn Wolfhard to the A-list. Of the many breakout stars "Stranger Things" spawned, Wolfhard has been particularly visible over the years, taking roles in films such as "It" and "Ghostbusters: Afterlife." While "Stranger Things" is set to end after its fifth season, its stars certainly won't be out of work for long.
In fact, Netflix CEO Ted Sarandos has been teasing "Stranger Things" spin-off projects, making it possible that some of the original cast may continue to appear as their fan-favorite characters. And, as it turns out, the only person who knows the plans for a spin-off, other than the Duffer brothers, is Finn Wolfhard.
Finn Wolfhard correctly guessed the Duffer Brothers' next Stranger Things project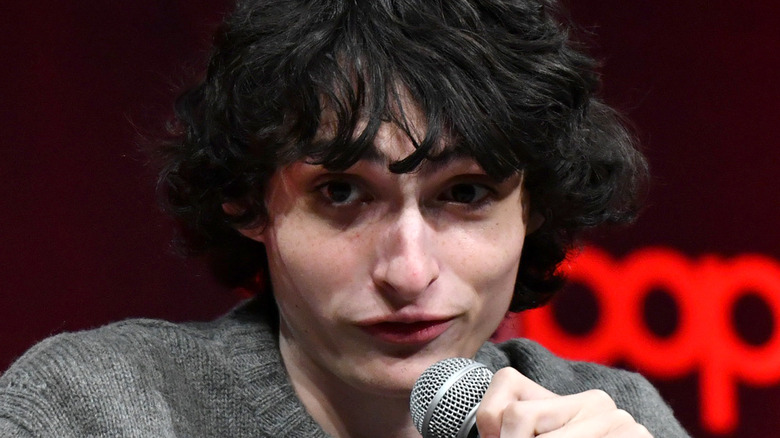 Craig Barritt/Getty Images
In an interview with Variety, "Stranger Things" creators and showrunners Matt and Ross Duffer revealed that they have already conceptualized a spin-off to the hit show. Somewhat surprisingly, the brothers also reported that Finn Wolfhard is the only other person who knows the premise for the hypothetical future series. While the brothers haven't told anybody about their concept for a new project set in the "Stranger Things" universe, nor have they put it to paper, Finn Wolfhard nonetheless managed to figure out what it will be about.
"We do have an idea for a spin-off that we're super excited about," the Duffers told Variety, "but we haven't told anyone the idea yet, much less written it." Despite that vacuum of knowledge, Wolfhard, who plays Mike Wheeler on "Stranger Things," managed to deduce what's in store for the next chapter of the paranormal franchise. "Somehow Finn Wolfhard — who is one crazy smart kid — correctly guessed what it was going to be about," The brothers said. "But aside from Finn, no one else knows!"
Wolfhard hasn't yet spilled the beans regarding what he knows, leaving fans to speculate about what might be in store for the residents of Hawkins and beyond after the hit Netflix show wraps up with "Stranger Things 5." According to the Duffer brothers, the spin-off will be a very different beast, altogether distinct from its predecessor. "We think everyone — including Netflix — will be surprised when they hear the concept because it's very, very different," they said.
For now, fans who can't get enough of the Upside Down will find their Demogorgon-like hunger satiated by Season 4 of "Stranger Things," the first half of which is set to release on May 27 on Netflix.