Fans Are Itching For This Law & Order: SVU Guest Star To Become A Permanent Cast Member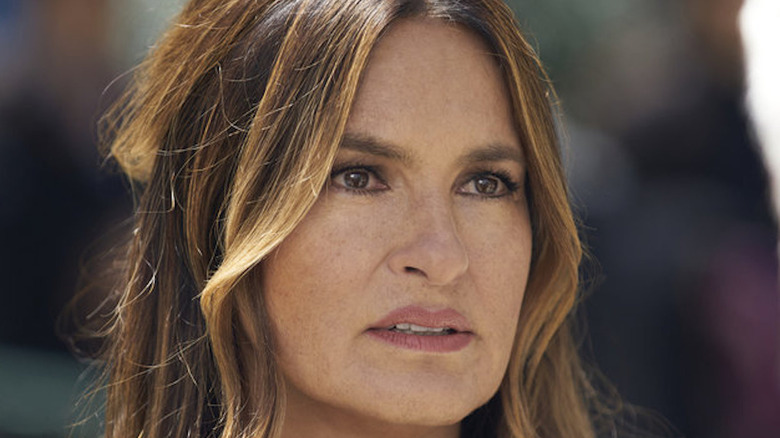 Michael Greenberg/NBC
"Law and Order: Special Victims Unit" is as well-known for its "ripped from the headlines" episodes as it is for the impressive list of guest stars they manage to wrangle. Everyone from Norman Reedus to Robin Williams to Whoopi Goldberg has popped up in Dick Wolf's world of New York City sex crimes since the show's debut in 1999. Some guest stars appear in multiple episodes, either as the same character or lending their acting chops to multiple figures, in the process giving weight to the expansive world the show is selling. One recent major guest star appears to have made a positive impression on fans because, after two appearances, many are asking for the star to become a bigger part of the "Law and Order" universe. 
Following the detectives of the Special Victims Unit, "Law and Order: SVU" has a rotating door when it comes to its cast, typical of the "Law and Order" franchise. The number of lawyers, cops, and criminals that come through in the show provides an evergreen potential for new cast members to be added to the mix. Wentworth Miller, Donal Logue, and others have appeared across multiple episodes of "Law and Order: SVU," and now a major movie star with two Season 23 episodes under his belt has fans begging for his part-time gig to become full-time.
Law and Order: SVU fans want more of Jason Biggs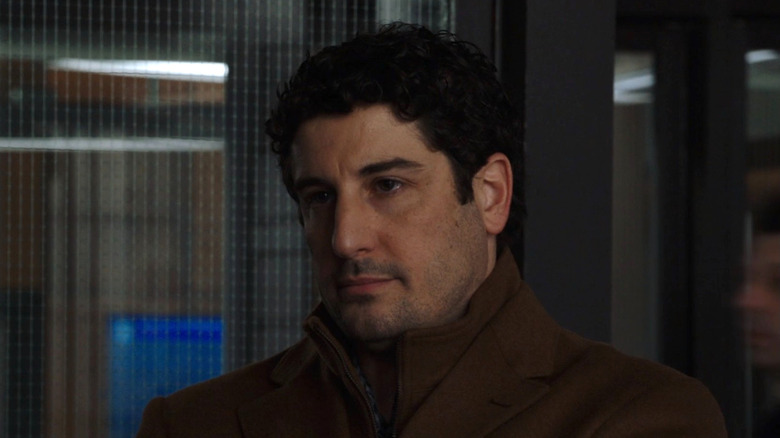 NBC
"American Pie" star Jason Biggs added himself to the list of "Law and Order: Special Victims Unit" guest stars earlier this year after appearing in the episode "Silent Night, Hateful Night," the 10th episode of Season 23. Biggs portrays Detective Andy Parlato-Goldstein, a member of the Hate Crimes Division who works with the SVU detectives to solve a string of crimes on Christmas Eve. It could have been a one-off guest spot, but he appeared again just a few episodes later in "Promising Young Gentleman." In that particular episode, we get more of a glimpse into Parlato-Goldstein as he helps detectives investigate a sexual assault allegation against an elite club at Hudson University that once counted the detective as an esteemed member while he was a student. 
The multiple Season 23 "SVU" appearances have fans asking for more of Biggs, who brings his knack for levity and drama to the role and manages to fit in perfectly with the rest of the cast, portraying Goldstein as a detective dedicated to his job and the victims he comes across. "I really hope they keep you on 'SVU' permanently. You were amazing on the show and really add to the cast!" Instagram user _dawn_violet_ commented on a behind-the-scenes video featuring Biggs from the set posted to the "Law & Order" official Instagram page. The comments were echoed by plenty of others in the thread below the post, too. "Hopefully you come back for more!" victoriatml stated, and bellethreads chimed in, commenting, "I want him to be a regular."
Some "SVU" fans even think the introduction of Detective Parlato-Goldstein is already a setup for much more to come.
Could Jason Biggs be part of a Law and Order spin-off?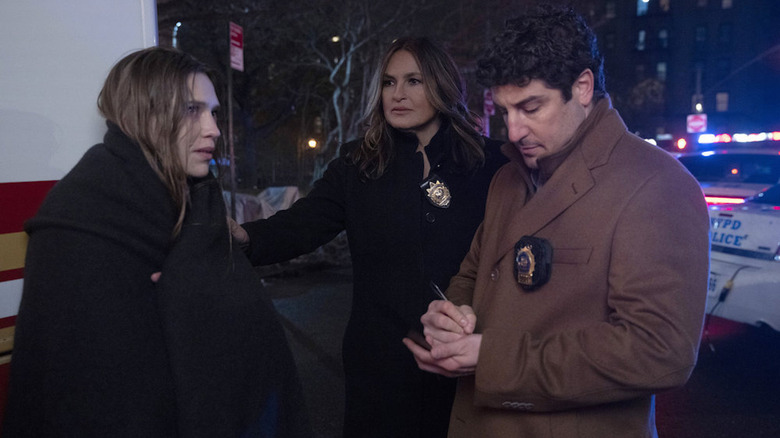 Virginia Sherwood/NBC
The "Law & Order" franchise has covered a lot of ground since the original series debuted in 1990. In addition to focusing on the SVU detectives, other spin-offs have taken us into the Major Crimes and Organized Crime divisions of the New York City Police Department. Jason Biggs' introduction on "Law & Order: Special Victims Unit" as a detective with the Hate Crimes Division has some fans wondering if he could be leading another potential spin-off. 
"This week's episode felt like the beginning of a new series, especially with the intro of Jason Biggs' character and the re-entry of three previous characters from the show. Has there been an announcement I missed?" Reddit user u/FlimsyManagement asked in a January 2022 Reddit discussion on whether the Biggs introduction was a "backdoor pilot." U/TropangTexter touched on this idea, noting, "I kinda saw that, and I wouldn't mind it even if the plot was kind of all over the place since I liked the (potential) Hate Crimes cast."
There could be weight to this fan theory because a "Law and Order: Hate Crimes" spin-off was, in fact, mulled at one point, with a 13-episode order made in 2018. There has been no major development since then, and "Law and Order: SVU" showrunner Warren Leight said in 2020 it was still in development (via The Hollywood Reporter). Perhaps the recurring role for Biggs means some progress is finally being made behind the scenes on yet another spin-off for "Law & Order."