Whatever Happened To The Law & Order: Hate Crimes Spin-Off?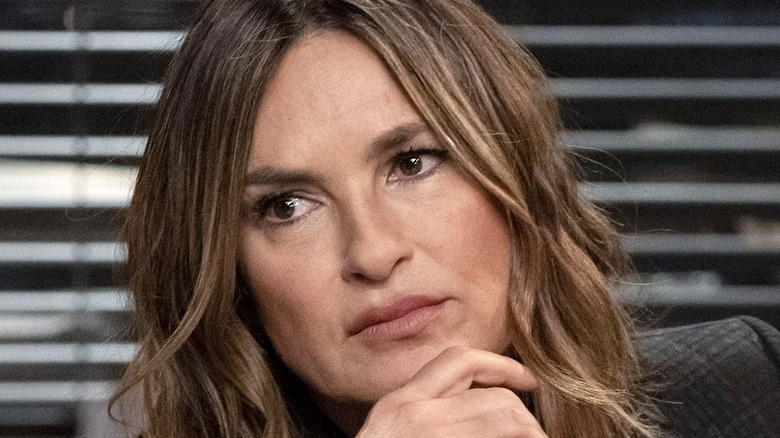 NBC
"Law & Order" shows no signs of slowing down in 2022. The original series, which premiered back in 1990, returned to screens for the first time in 12 years back in February, becoming the latest beloved show to receive the revival treatment. Of course, the "Law & Order" franchise never went away in the first place, as evidenced by the myriad of different shows set in this world that followed in the wake of Dick Wolf's iconic legal drama.
The "Law & Order" franchise has produced several spin-offs, some of which are more popular than the original series. For example, "Law & Order: Special Victims Unit" premiered in 1999 and has gone on to become the longest-running live-action primetime series in TV history (via TV Line). Elsewhere, "Law & Order: Organized Crime" arrived in 2021, suggesting that NBC still has major plans for the saga. The less said about "Law & Order: Trial By Fire," the better.
That said, not every planned "Law & Order" spin-off has made it to the screen. A few years ago, NBC announced plans for a show called "Law & Order: Hate Crimes" (per Deadline), but it never came fruition. Can fans still expect to see it down the line, or has the project been scrapped?
Law & Order: Hate Crimes is stuck in limbo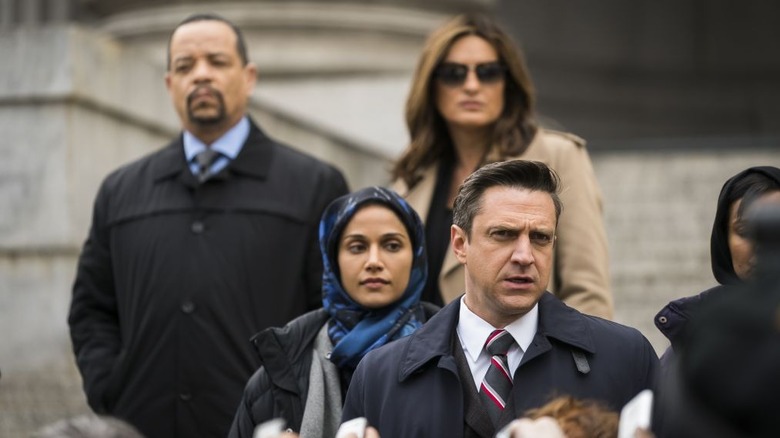 NBC
Per the aforementioned Deadline report, NBC placed a 13-episode order for "Law & Order: Hate Crimes" back in 2018. A spin-off of "Law & Order: SVU," the story will reportedly follow New York's Hate Crimes Task Force as they tackle crimes pertaining to discrimination and bigotry in the city, often working in collaboration with SVU detectives. The series was being developed by Warren Leight, but his attention once again shifted to "SVU" when he returned as the series' showrunner in 2019 (via Deadline). What happened to it?
Word has been mostly quiet on the "Law & Order: Hate Crimes" front since then, but the project hasn't been canceled at the time of this writing. In 2020, Leight appeared on The Hollywood Reporter's Top 5 podcast and confirmed that the show is still in development and the plan is to eventually release it on NBC's Peacock streaming service. "I think it was perceived to be a better fit with Peacock," he revealed. "The vocabulary people use when they commit hate crimes is not acceptable on network television, and that's an interesting consideration."
It appears that "Law & Order: Hate Crimes" is stuck in limbo for the time being, but Leight's words suggest that NBC still has plans to bring the purported spin-off to the screen down the line.