Kurtwood Smith On How He Became Part Of The Star Trek Family - Exclusive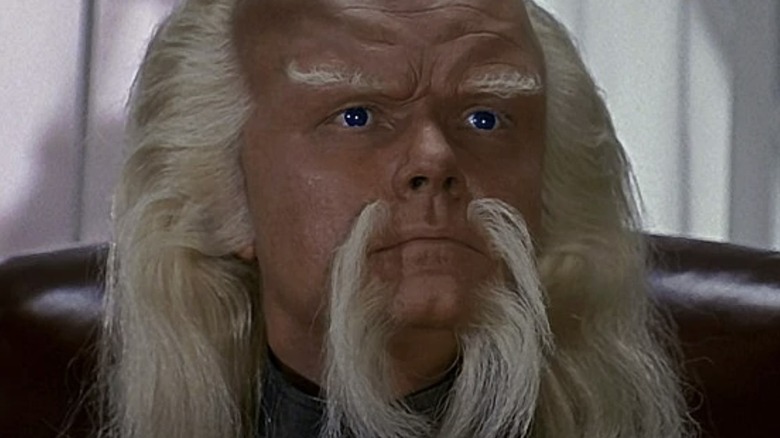 Paramount
Although he's perhaps best known for starring as Red Forman for eight seasons on the hit Fox sitcom "That '70s Show," with a sequel series called "That '90s Show" on the way, Kurtwood Smith's long and varied career as a character actor has also landed him roles in films and TV shows like "RoboCop," "Deep Impact," "The X-Files," "The Ranch," and more.
Another TV and film institution for which he's made multiple appearances is "Star Trek," with Smith showing up in episodes of "Star Trek: Deep Space Nine," "Star Trek: Voyager" and more recently "Star Trek: Lower Decks." He made his debut with the franchise, however, on the big screen, when he played the President of the Federation in the 1991 film "Star Trek VI: The Undiscovered Country."
Directed by Nicholas Meyer ("Star Trek II: The Wrath of Khan") and the last film to feature the entire "classic" cast of the original series, the movie follows Captain Kirk (William Shatner), Mr. Spock (Leonard Nimoy) and the crew of the Enterprise as they seek to discover who is attempting to start a galactic war by derailing crucial peace negotiations between the Federation and the Klingon Empire.
Smith tells Looper why he was drawn to "Star Trek" in the first place. "A lot of my training was in Shakespeare," he explains. "I find 'Star Trek' very much in that vein, where the characters are a little bit larger than life. They're dealing with big questions and with difficult answers. I always feel comfortable in that thing."
What it was like to meet the original Kirk and Spock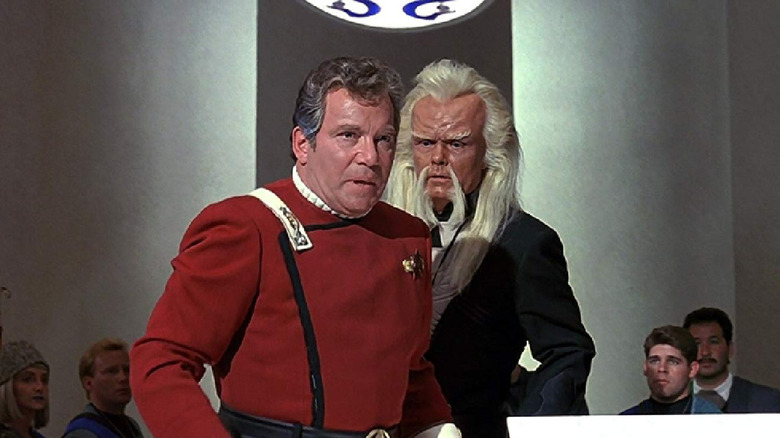 Paramount
Kurtwood Smith had never worked with either William Shatner or Leonard Nimoy before signing up for "Star Trek VI," but he says that the latter actor — who was also executive producer on the movie and conceived of its story — helped him feel right at home.
"Leonard was a terrific guy," Smith recalls about the late, legendary Nimoy. "He had a party at his house before we started shooting. I didn't have that much to do with him in the movie. We did a radio show together for Halloween once. That was very exciting. We got to read some Edgar Allan Poe opposite each other, so that was terrific."
Smith's first introduction to the equally iconic Shatner came on the day they were to shoot the film's climax, in which Kirk, Spock and company race to the peace summit to prevent Smith's character from being assassinated. "I was the president of the universe, or whatever — president of the galaxy, I guess," he says. "Shatner ends up saving me, and we were going to shoot that scene where he protected me from the bullet.
"So Nick, the director, who's the reason I was in the movie to begin with — I'd just done another film with him ["Company Business"] — was like, 'Okay, Bill, could you come over here?'" Smith continues. "'Kurtwood, have you met Bill before?' [I said,] 'No, not really.' [He introduces us:] 'Bill, this is Kurtwood Smith, and Kurtwood, this is Bill Shatner.' [I said,] 'Well, hello.' Then Nick said, 'Great. Okay. Now Kurtwood, could you lay down on the floor so Bill can get on top of you?' That was our introduction. I always thought it was a pretty funny way to meet somebody."
Kurtwood Smith can currently be seen in the new version of Stephen King's "Firestarter," in theaters now and streaming on Peacock.