Damon Lindelof Teases Watchmen Series Pre-Production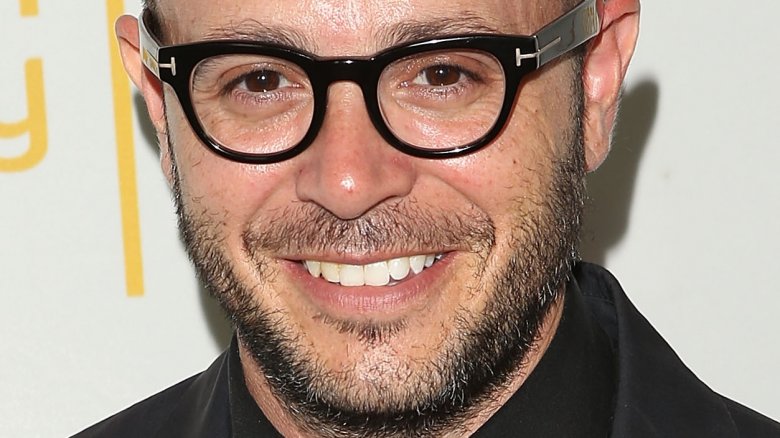 Getty Images
Damon Lindelof is now on watch. 
Earlier this year, it was confirmed that the Lost and The Leftovers co-creator had landed on his next project: a television adaptation of the Watchmen comics for HBO. Now, the upcoming series appears to be underway, as Lindelof has teased pre-production for the show. 
Lindelof took to Instagram on Tuesday, sharing a snap from the Watchmen writers' room with the caption, "Day One." Take a look at the photo, which features a small statue with the inscription "In Gratitude" across its base, at the bottom of this article. 
Based on Alan Moore and Dave Gibbons' beloved limited comic series, Watchmen will be quite a different superhero story: it's set in an alternate universe, where heroes have forever altered the course of history. The comics lore centers around the eponymous group who, while investigating the murder of one of their own members, face off against an enormous and deadly conspiracy. 
Lindelof hasn't been shy about his love for the Watchmen comics, previously telling Comic Book Resources that he had read the series as a kid and even imbued some of the lessons from the text into his series Lost. "From the flashbacks to the non-linear storytelling to the deeply flawed heroes, these are all elements that I try to put into everything I write," he explained. 
Filmmaker Zack Snyder adapted Watchmen for the silver screen in 2009, and subsequently considered bringing a television version to HBO in 2015. Unfortunately, his efforts proved fruitless. Sources close to Entertainment Weekly have indicated that Lindelof's adaptation, which actually hasn't yet been officially ordered to series at the time of writing, is a completely separate iteration from Snyder's. 
While we wait to hear more about the new Watchmen series, find out how Snyder's version of the Watchmen differed from the comics.