Is Baez Really Leaving Blue Bloods?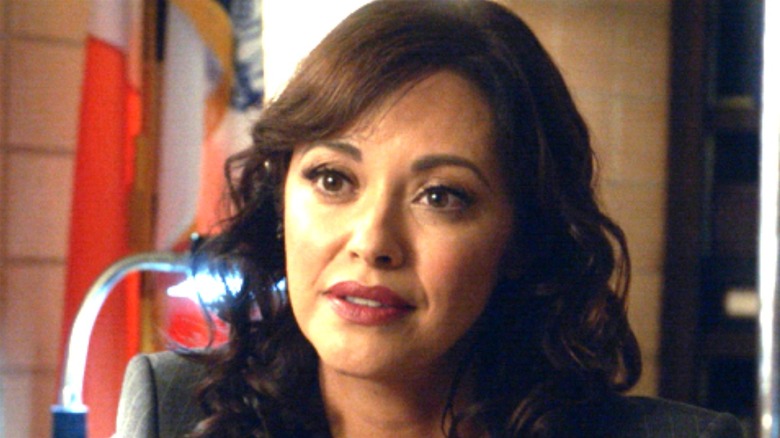 CBS
One of the biggest hits for CBS over the past few years is the drama "Blue Bloods." Co-created by Mitchell Burgess and Robin Green, both of whom previously wrote for the HBO series "The Sopranos," "Blue Bloods" follows the Reagan family, which includes New York Police Commissioner Frank Reagan, played by Tom Selleck, Police Detective Danny Reagan, played by Donnie Wahlberg, Police Sergeant Jamie Reagan, played by Will Estes, and Assistant District Attorney Erin Reagan, played by Bridget Moynahan.
Outside of the Reagan family, one of the mainstay characters of the show over the past few seasons is Detective Maria Baez, played by Marisa Ramirez. Ramirez joined the show in its third season and here character became Danny Reagan's partner on the job. The two have worked together ever since, with fans invested in the friendship between Danny and Maria to the point that they have spoken about not wanting the two to get involved romantically. Now, however, developments over the show's newest season have sparked speculation that Baez may not be with the show for much longer. Here's what we know about if Baez is really leaving "Blue Bloods."
Despite the signs, an exit seems unlikely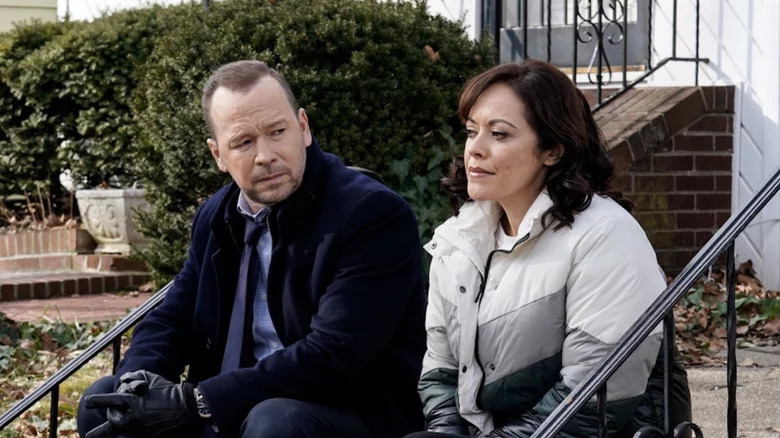 CBS
A number of "Blue Bloods" viewers have noticed a decrease in screentime for Maria Baez this season, leading some viewers to speculate that actor Marisa Ramirez may be on her way out from the show. In the series' subreddit, u/Neither-Gate5272 said "May just be me, but doesn't it seem like we're seeing less and less of Baez? I kind of get the feeling she is going to leave the show," adding that "Tbh i think a new partner for Danny will freshen things up a bit."
While many disagreed, fellow Redditor u/Powerful_Factor1887 agreed, adding that "in the next episode the summary talks about Baez reconsidering her place in the NYPD." The episode in question is titled "Firewall," and is the ninth episode of Season 12.
Despite the speculation, however, an exit for Baez doesn't seem to be in the cards. A look at Ramirez's IMDb page reveals no upcoming projects the performer is currently attached to. Ramirez has also spoken about how much she enjoys working with her co-workers on "Blue Bloods," so it's unlikely there is any strife on set. There's little to suggest that Ramirez is going anywhere, but we certainly wouldn't mind her getting more screen time.
"Blue Bloods" is currently airing its twelfth season on Friday nights on CBS.