Becki Newton Reveals What It Was Like To Work With A Pug In The Lincoln Lawyer - Exclusive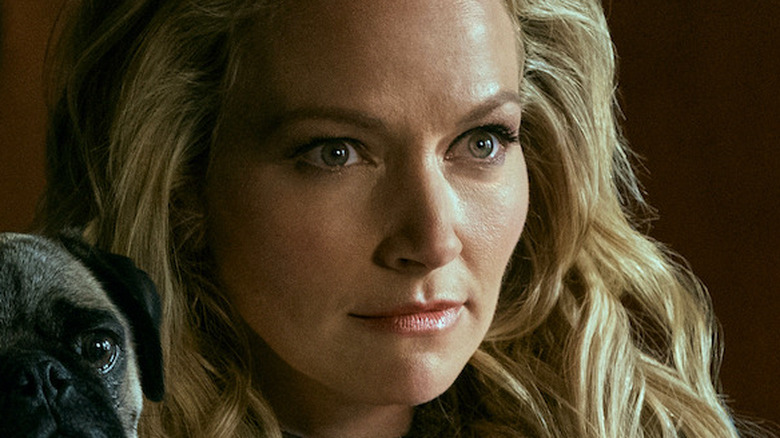 Lara Solanki/Netflix
There's an old maxim that instructs actors to avoid working with kids or animals, but in Netflix's law drama "The Lincoln Lawyer," Becki Newton defies that advice to create one of the series' most winning relationships — the one between her character Lorna and Lorna's adorable pet pug, Winston. Newton's Lorna is a key member of the law team of Mickey Haller (Manuel Garcia-Rulfo), the titular car-obsessed attorney, and she's not only a capable researcher, investigator, and office manager, but she's also planning a return to law school after leaving years ago for unfortunate reasons.
Lorna is the kind of strong, clever character that's always welcome on television, and her insistence on having her dog accompany her almost everywhere makes her even more endearing. Mickey may question Winston's constant presence, but the affable pug seems happy whether he's lounging in the law office, strutting outside a courthouse, or accompanying Lorna on a restaurant run. Despite the serious cases Mickey and Lorna tackle, Winston's presence adds some lightness that isn't often a part of lawyer-centric series. In an exclusive conversation with Looper, Newton discussed the fun and challenge of working with her non-human co-star.
'Who doesn't love a pug?'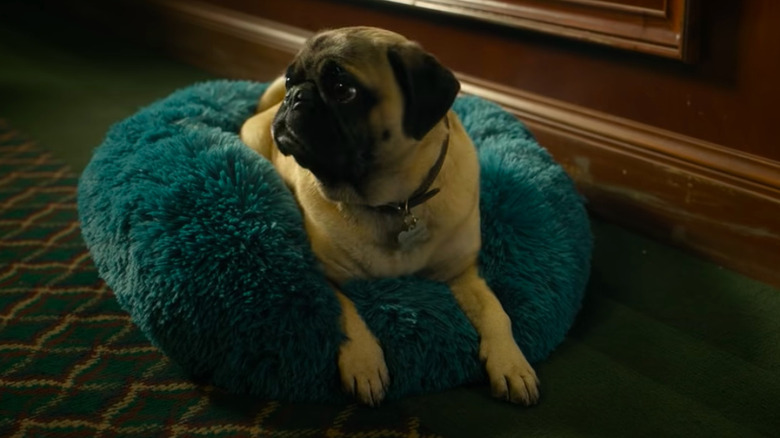 Netflix/YouTube
Becki Newton was quick to acknowledge how the presence of Winston made the show more enjoyable and relatable. "Who doesn't love a pug? All you need to do is zoom in on a [dog], and the audience will smile," Newton observed. "There are so many people that bring their dogs to work [in real life] and it's no big deal. The dog's on their lap while they're doing work, especially after the pandemic, when everyone had to work from home. Lorna and that pug are way more normal than we realize."
Still, Newton noted that filming scenes with the dog posed some very specific difficulties. "This is where sometimes my comedic background gets in my way," she shared. "When I have a really serious scene where I'm discovering something about a possible murder and there is a pug breathing heavy and wheezing next to me, it is so hard to keep a straight face because I have a tear in my eye trying to talk about this discovery, and this pug is making so many weird snorting sounds that I'm trying to ignore but can't. A few times I had to really keep it together so I didn't ruin everything by laughing."
Despite that, Newton appreciated sharing the screen with Lorna's beloved pug. "There was one particular scene where the dog's sitting there on Lorna's lap and it's not a big deal and she's looking for information and it looked very natural," Newton remembered. "So I actually really enjoyed it."
The 10-episode first season of "The Lincoln Lawyer" is available to stream on Netflix.