Who Plays Bob In Top Gun: Maverick?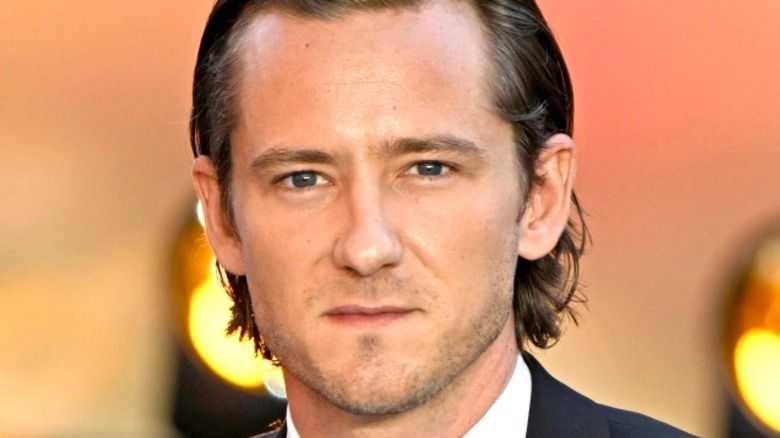 Jeff Spicer/Getty
"Top Gun: Maverick," one of the summer's most-anticipated blockbusters, will soon be flying into theaters, and it's already shaping up to be a huge hit. So far, the film has a whopping 97% rating on Rotten Tomatoes, with critics saying it "surpasses its predecessor in wildly entertaining style." In fact, its style is what has many critics saying the same thing: "Top Gun: Maverick" is visually stunning.
The sequel sees Tom Cruise reprise his famous role as Navy pilot Pete "Maverick" Mitchell. In the movie, Maverick is ordered to train a group of Top Gun graduates for a specialized mission. These new graduates include a number of faces that will be familiar to Hollywood aficionados, including "Whiplash" star Miles Teller and former "Scream Queens" star Glen Powell. However, just as in 1986's "Top Gun," the upcoming sequel also includes a number of lesser-known actors playing important roles. 
One of these characters is named Lieutenant Robert Floyd, aka "Bob." Rather than a pilot, Bob is a weapons system officer who sits in the backseat of the jet, via Paramount Pictures. Although he might not sit in the front seat, Bob is every bit as important as his wingman because he controls the jet's weapons system. This is the actor who plays Bob.
Lewis Pullman stars as Bob in Top Gun: Maverick
The actor behind Bob's big glasses and combover in "Top Gun: Maverick" is named Lewis Pullman. If you think he looks right at home in the cockpit of a fighter jet, there's a good reason for it. You're probably remembering his dad, actor Bill Pullman, from his iconic role as President Thomas Whitmore in 1996's "Independence Day."
However, the younger Pullman is still a relatively new actor in Hollywood, having made his feature film debut in 2017's "The Ballad of Lefty Brown." Despite his recent start in acting, Pullman has already made his mark with a few notable credits, per IMDb. Since "Lefty Brown," the actor has appeared in a variety of additional films, including 2017's "Battle of the Sexes."
After appearing in four different movies in 2017, 2018 also proved to be a particularly good year for Pullman. First, he played Luke in the horror sequel "The Stranger: Prey at Night." Then, in what may be his most well-known role, he starred as Miles Miller in "Bad Times at the El Royale," alongside Chris Hemsworth, Dakota Johnson, and Jon Hamm. Additionally, you may recognize Pullman from his TV roles in "Catch-22" and "Outer Range."
Given just how big of a blockbuster "Top Gun: Maverick" is projected to be (via Box Office Pro), there seems to be little doubt that the role could serve as a major breakout moment for the up-and-coming actor. In an interview with Hollywood Insider, Pullman said, "I think, ideally, people are going to walk out of this movie feeling like they stepped foot in an F-18, and they went for a joyride."
Of course, fans will have to flock to the movie theaters on May 27 to judge it for themselves.