The 8 Simple Rules Character You Likely Forgot Nicole Richie Played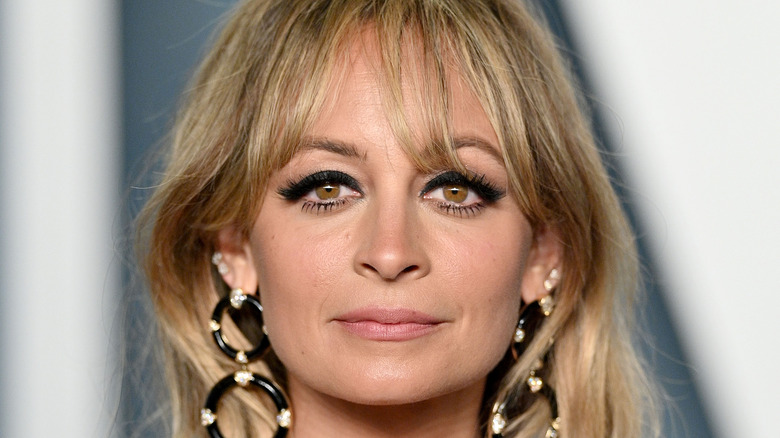 Lionel Hahn/Getty Images
ABC has provided us with some of the most memorable sitcoms of all time, such as the award-winning "Modern Family" or the legendary "Happy Days." The network's trail of TV shows is so extensive that some solid series like "8 Simple Rules" from the early 2000s are easily forgotten. The series is responsible for launching "The Big Bang Theory" star Kaley Cuoco's career as Bridget, the oldest daughter of the Hennessy family. 
Additionally, "8 Simple Rules" was tragically John Ritter's last on-screen appearance as the patriarch Paul, who was married to Cate (Katey Sagal) on the show. Ritter suddenly died after collapsing on set in 2003 at age 53. Following a brief hiatus, the show resumed, centering around Cate's journey as a widow and single mother of three kids — Bridget, Kerry (Amy Davidson), and Rory (Martin Spanjers). The show ran for three seasons until it was canceled in 2005. 
Even though its run on ABC was short-lived, "8 Simple Rules" featured some pretty major celebrity cameos that were ahead of its time. Whether it was the late "Glee" actress Naya Rivera, "Baywatch" star Pamela Anderson, or Lisa Rinna from "Real Housewives of Beverly Hills," the show has an impressive list of guests (via IMDb). That includes one reality star who was a media sensation in the 2000s, and guest-starred before becoming an A-list celebrity. 
Nicole Richie starred in the last episode ever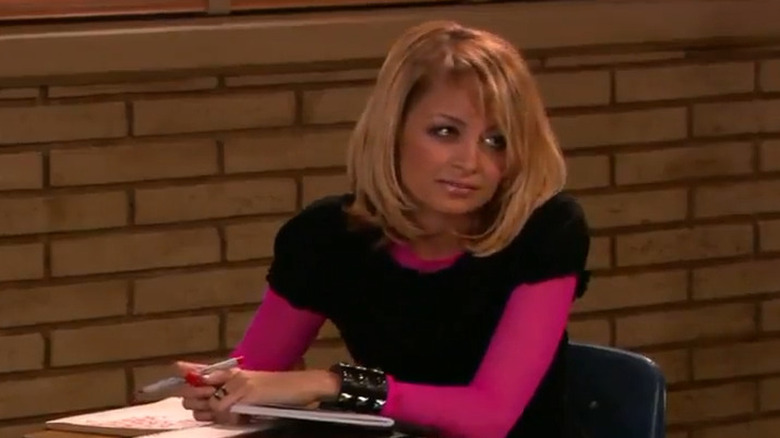 ABC
In the Season 3 episode "Ditch Day," Nicole Richie made a brief appearance alongside Kaley Cuoco's Bridget and her immature cousin C.J. (David Spade). In the "8 Simple Rules" universe, Richie portrays Ashley, a bad kid stuck in detention with Bridget. C.J. got stuck monitoring detention on the school's Ditch Day, so he ruined Bridget's plans by trapping her there. She tries to negotiate her release, and it royally aggravates Ashley. "Are you guys gonna keep this up all day? Because if you are, I'm going to jab a pencil into my brain to make the sound go away," she tells the bickering duo. C.J. suggests she try out the DIY lobotomy, as he thinks it might make her nicer. 
"Ditch Day" is significant as it's the last episode of "8 Simple Rules" prior to its cancellation. The episode sees Cate finally move on with Principal Gibb (Adam Arkin), although it ends on a bit of a cliffhanger — yet still brings the show full circle. It's unlikely Richie's Ashley would have been a regular on the show if it wasn't canceled, as her cameo was just a year before "The Simple Life" premiered and made her a household name alongside Paris Hilton.
Richie may be best known for reality TV, but she's had a few acting gigs as well. Her credits include brief appearances on shows like "Grace and Frankie" and "Chuck," as well as a recurring role on "Great News" (via IMDb).